International Planning
International Planning Tours
The Northern Section has organized many international planning tours to expand the horizon of our APA members and our local planners. The main objectives of the tours:
Explore cities with fellow travelers that share a common interest in urban planning.
Meet with our counterpart city/urban planners and architects to understand the planning issues facing these cities, and how they are responding to urban problems and challenges.
Chat with university academics to learn about their urban planning programs and curriculum.
Create a dialog with elected officials in how they deal with planning policies affecting their municipality.
Understand the history of visited cities and how it has shaped the culture, social fabric, economy and physical form of these cities.
Enjoy the impressive architecture, arts and culture, culinary delights and sights of each city through guided tours and self-discovery.
Exchange U.S. urban planning knowledge and ideas with governmental planners, educators and planning organizations; establish continuing relationships for future exchange opportunities.
As we continue to go to faraway places to learn about how planning is achieved in those areas, we hope to use that new knowledge to benefit planning in our own locale. Our next tour will be to Southeast Asia in February-March 2017 (see below). For more info, please contact Hing Wong, AICP, at hingw@abag.ca.gov.
---
International Planning Collaboration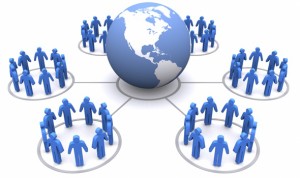 Building upon the contacts gained from the Northern Section's International Planning Tours, our International Planning Collaboration program is off to a good start. The first collaboration is a pilot project with the Municipality of São Paulo, Mackenzie Presbyterian University in São Paulo, and the American Planning Association. Assisted by an APA National Chapter Presidents Council "micro" grant, a funding match from the Northern Section, and much appreciated pro bono work contributions from planners both in Northern California and in São Paulo, we are currently on track with completing grant requirements by this November.
Remaining work to be completed for the micro grant focuses on:
Preparing a tool kit for potential use by other APA Chapters to start their own programs;
Entering into one or more additional international planning collaboration agreements;
Identifying lessons learned and key success factors in a final report; and
Completing and disseminating the final report and tool kit.
For more info or to get involved with the International Planning Collaboration, please contact Alex Hinds at alexhinds47@gmail.com.
***************************************************************
Urban Planning Tour to Southeast Asia (2017)
We are currently organizing an international planning tour to Southeast Asia (Singapore, Vietnam, and Indonesia) in 2017 (February 18 to March 9). An optional post-tour to Cambodia will be from March 9 to March 12. This will be the sixth international planning tour offered by APA California Northern Section.
The itinerary includes Singapore; Hanoi, Vietnam; Mekong Delta, Vietnam; Ho Chi Minh City, Vietnam; Jakarta, Indonesia; and Bandung, Indonesia. The optional post-tour will include Angkor Wat, Cambodia.
Registration and deposit for this tour starts in November. The tour cost is about $4,000 which includes lodging (double occupancy), transportation between the start of the tour to the end of the tour (not including the post-tour), and breakfasts. It does not include international air travel between California and Singapore.
We meet regularly to plan this tour. The next meeting will be on Wednesday, January 18 at 6:30pm in San Francisco. Registration have started that includes a $1,000 non-refundable deposit. Spaces are limited and it will close out once we reach the maximum. If you are interested in this tour, please contact Hing Wong, AICP, at hingw@abag.ca.gov. For more info click here.
Urban Planning Tour to Eastern Europe (2014)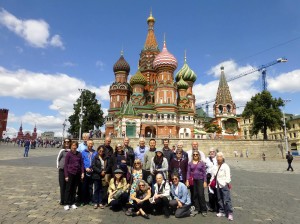 Twenty-seven APA colleagues embarked on a multi-country, international planning tour of Eastern Europe in June 2014. The group visited Belgrade, Serbia; Budapest, Hungary; Krakow, Poland; Tallinn, Estonia; and St. Petersburg and Moscow, Russia. Half of the group went on a pre-tour to Prague, Czech Republic.
All of these countries were reined in by the communist system for one-half century and they have all emerged into the second decade of the 21st century with their histories, economies, cultures and spirits intact through their urban squares, medieval old towns and rolling farmland. Members of the tour group published a blog at: http://blog.travelpod.com/travel-blog/norcalapa/1/tpod.html.
Urban Planning Tour of Brazil (2012)
Seventeen urban planners traveled to Brazil in August 2012 on a sixteen-day tour which included meetings and workshops with local urban planners while experiencing the visual and cultural highlights of the country. The tour started in São Paulo, the largest city and the financial capital of South America. The group stopped for a few days to experience the serenity of Paraty before witnessing the amazing and spectacular Rio de Janiero. We met with those who were planning the 2016 Olympics and other officials detailing the scope of keeping the metro secure. The tour continued to the national capital and completely planned city of Brasilia, followed by stops to the colonial mining town of Ouro Preto and the world-renown bus rapid transit (BRT) city of Curitiba. The final stop was to the Argentina side of the spectacular Iguazu Falls.
Urban Planning Tour of India (2009)

A group of eighteen urban planners traveled to India in October 2009 on a twenty-day tour, combining meetings and discussions with local planners and architects in concert with a sampling of the cultural highlights of the country. The tour began in Delhi and ended in Mumbai, including stops in Chandigargh, Jaipur, Udaipur, and Ahmedabad. Meetings with local professional spanned a wide variety of backgrounds and topics, including meetings with those in academia, private consulting, public agencies, planning associations, and real estate development.
Discussion topics and case examples included the Delhi General Plan, Delhi Metro, Delhi Old Town revitalization / redevelopment, the history and longevity of Le Courbusier's Master Plan for Chandigargh, green building and local craftsmanship in Ahmedabad, and slum redevelopment in Mumbai. Other highlights included escorting the former Chief Architect of Chandigarh from Delhi to Chandigarh for a reunion with former students and becoming the centerpiece of a media blitz while riding the new bus rapid transit system in Ahmedabad. Cultural highlights included visits to the Taj Mahal and spectacular forts in Rajasthan, relaxing in the white city of Udaipur, and shopping in the colorful markets in each city.
Urban Planning Tour of China (2007)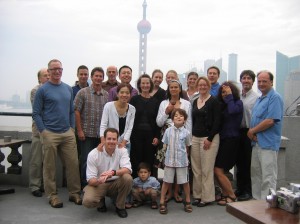 In May and June of 2007, two groups of nineteen urban planners completed a comprehensive urban planning tour of China. Lasting seventeen (17) days, the tour began in Hong Kong and included stops in the cities of Macau, Guilin / Yangshuo, Shanghai, Suzhou, Nanjing, and Xi'an, before ending in Beijing. Attendees met with local urban planning consultants, architects, and government officials to discuss urbanism trends, urban planning issues, exchanging ideas on approaches to urban planning problems. Tourism highlights included biking through the countryside of Yangshuo, eating through the night markets of Suzhou, visiting the Muslim quarter of Xi'an with a trip to the Terracotta Warriors, walking on the Shanghai Bund, and climbing the Great Wall outside Beijing.
Urban Planning Tour of Cuba (2003)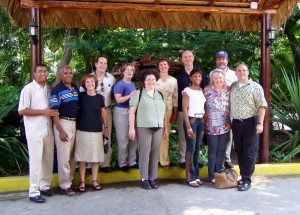 In October 2003, ten urban planners attended the first international tour sponsored by the Northern Section. To comply with the Treasury Department's people-to-people educational exchange rules for travels to Cuba, our group had personal encounters with Cuban planners, architects, artists, and other locals.
Site developed by Devin Dombrowski - Devin Dombrowski Designs