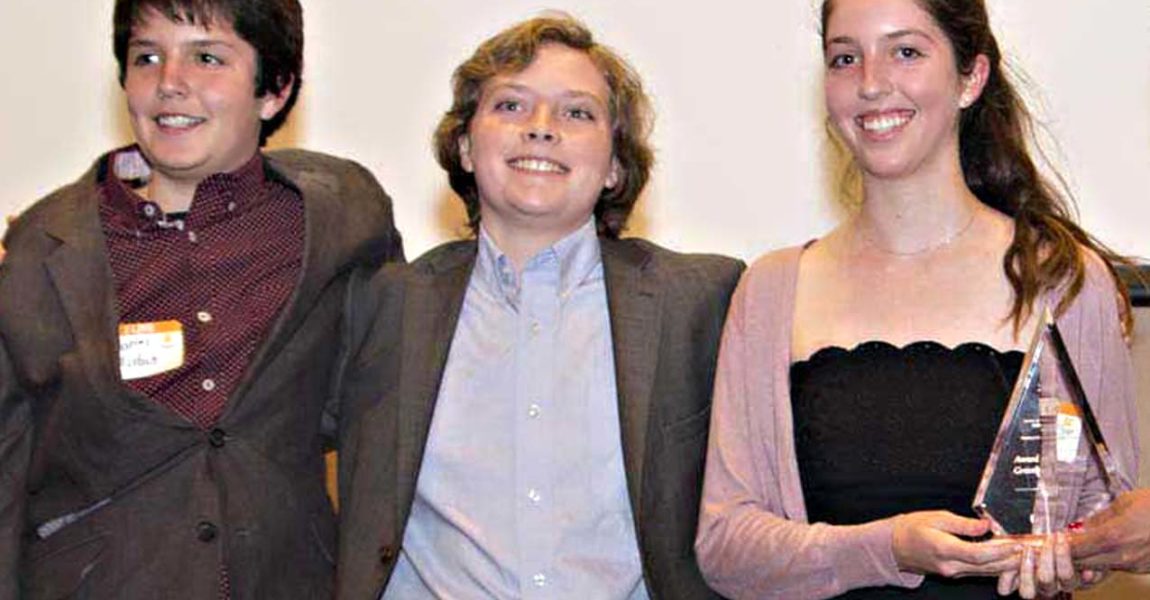 High-schoolers Charlie Millenbah, Milo Wetherall, and Zelda Zivny are shown receiving an Award of Excellence for StreetAir from APA California–Northern Section, June 2, 2017.
Four northern California submittals receive 'achievement awards' at national conference
From APA
When three high school students noticed an increase in traffic near a popular San Francisco parklet in 2014, they founded Street Air, a study of the street's design and air pollution measurements, to determine the busy thoroughfare's effects on nearby pedestrians. Now in its third year, the project has grown into a broad-scale investigation of street-level pollution, complete with an award-winning five-minute film made by the students — Charlie Millenbah, Milo Wetherall, and Zelda Zivny — and a list of recommendations all cities can implement to protect public spaces near roads from pollution. The students are now collaborating with city planning staff on a redesign of the original subject of their experiment, Columbus Avenue.