Are you a motivated team player who wants to contribute their planning skills in a collegial environment with creative ideas for solving complex transportation challenges? If so, this is the opportunity to make a difference in helping address impacts to our built and natural environment. Successful candidates will analyze local Bay Area development projects from a multi-modal perspective, learn about recent trends in analyzing project-related impacts under the California Environmental Quality Act (CEQA) and National Environmental Policy Act (NEPA), and work with stakeholders from local and regional planning agencies as well as developers, consultants, and Caltrans team members from wide variety of disciplines including engineering, transportation and environmental planning, landscape architecture, right of way, water quality and more.
Local Development/Inter-Governmental Review (LD-IGR) Transportation Planners play a key role in helping California achieve mandated reductions in Greenhouse Gas emissions by implementing legislation requiring reductions in vehicle miles traveled (VMT). We review local development projects from Bay Area Lead Agencies (LAs), which include counties, cities and special districts, with a primary focus on reducing VMT. We help Caltrans achieve our Strategic Management Plan targets of increasing non-auto mode transportation shares and advance California Transportation Plan goals of providing multimodal accessibility for all people while supporting a vibrant economy and improving public safety.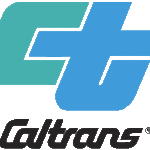 Under the supervision of a Senior Transportation Planner, the LD-IGR Planner:
compiles functional reviewer comments on environmental documents (EDs) and prepares formal written comments to LAs focusing on access management and mitigating safety impacts, promoting active transportation, Smart Mobility, Transportation Demand Management, reducing VMT, and ensuring compliance with Caltrans requirements and policies as well as those for analytical methodologies and mitigation. Reviews Encroachment Permits to ensure consistency with promised mitigation;
circulates EDs for local development projects within assigned area(s) to Caltrans functional reviewers, including engineers, transportation and environmental planners and project managers to identify and mitigate impacts to the State Transportation Network (STN);
arranges and participates in early consultation meetings involving project proponents, LAs, consultants, and members of the public. May represent Caltrans and may make presentations at early scoping meetings, public workshops and hearings. Travel within and outside the District is required;
assists in managing data generated by LD-IGR activity through database entry/tracking and maintaining records for each project and major activity, following prescribed procedures, including written records regarding correspondence, conversations, meetings and other information pertinent to providing adequate tracking of District actions regarding specific projects; and
provides general Branch support including assisting with special projects, data collection and other duties as required.
This position is located in Caltrans' District 4 offices which is conveniently located in the heart of the dynamic Uptown neighborhood near Oakland's downtown.  Our office reflects the tremendous diversity and rich cultural environment of the Bay Area.  Catch the free shuttle across the street from our office to one of many pubs, restaurants, the Farmers Market, Chinatown, and the historic Paramount Theatre (an art deco masterpiece).  The Art Murmur, Oakland's art walk held every First Friday of the month, takes place just a block away.  The Oakland Museum of California, Lake Merritt and the Fox Theatre are a few more examples of the cultural destinations that make Oakland a unique and vibrant community drawing people from all walks of life.
Position Details:
Job Code: JC-184997
Job type: Permanent, full time
Pay Scale:
ASSOCIATE TRANSPORTATION PLANNER
$5,676.00 – $7,109.00
Will Consider:
TRANSPORTATION PLANNER
$3,817.00 – $5,912.00
Location: Oakland, CA
For further details about this position and a copy of the duty statement, please contact Linda Wu at (510) 286-5708.