DESCRIPTION:
To perform complex professional level duties and technical work of moderate difficulty in City planning with increasing independence; assist in field and office studies for master plan development and subdivision and zoning administration within the Community Development. There is currently one vacancy, however, an eligibility list will be established.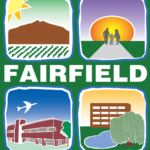 SALARY:
$38.79 – $47.15 Hourly
$3,103.12 – $3,771.92 Biweekly
$6,723.43 – $8,172.49 Monthly
$80,681.12 – $98,069.92 Annually
OPENING DATE: 06/25/19
CLOSING DATE: 07/23/19 05:00 PM
TENTATIVE INTERVIEW DATE: Week of August 5, 2019
Why the City of Fairfield is a great place to work!
An excellent benefits package is offered, including:
• Scheduled salary increases of 4% effective July 5, 2019 ($6,992 – $8,499 monthly) and 4% effective July 2020
• CalPERS pension eligibility (2.5% @55 for classic members or 2% @ 62 for new PERS members)
• Generous contributions to medical, dental, and vision plans
• 144.86 hours of personal leave annually, which is 100% cashable, plus vacation and sick leave
• City paid retirement health savings contributions and life insurance
• 8.24% City paid deferred compensation contribution (mandatory employee contribution is 4.10%)
• A 9/80 work schedule with 1st and 3rd Friday of every month off
WORKING CONDITIONS:
Work is generally performed in an office setting with frequent interruptions, multiple deadlines, complaints, and peak workload periods. Position requires attendance at night meetings.
PHYSICAL DEMANDS:
Work may include prolonged sitting, as well as light to moderate lifting, reaching, stooping, pulling and pushing. Manual dexterity, clear speech, visual and hearing acuity are required. The need to transport files, paper and documents weighing up to 25 pounds is also required.
SUPERVISION EXERCISED AND RECEIVED:
Receives direction from the Planning Division Manager, as well as functional and technical supervision from the Senior Planner or Principal Planner.

MINIMUM QUALIFICATIONS:
• Three (3) years of professional level experience in current planning with a public agency are required.
• A Bachelor's degree from an accredited college or university with major course work in urban planning or related field is required. A Master's degree in planning or related field is desirable.
REQUIRED LICENSES AND/OR CERTIFICATES:
• Possession of a valid Class C California Driver's License is required.
EXAMPLES OF DUTIES:
Duties may include, but are not limited to, the following:
Review increasingly difficult development proposals for conformance with appropriate regulations.
Evaluate site plans and building plans, parcel maps, subdivision proposals, re-zonings, ordinance and General Plan amendments, use permits, variances and other proposals.
Make recommendations based on findings.
Prepare and present detailed reports on development proposals to government bodies.
Evaluate complex projects under the California Environmental Quality Act and National Environmental Policy Act.
Provide information to the public and City staff regarding zoning regulations, development policies and departmental procedures.
Attend substantial number of evening meetings.
Check complex commercial, industrial and residential development plans for consistency with development approvals.
Research, analyze, and interpret social, economic, population and land use data and trends.
Compile information and make recommendations on special studies.
Perform related work as required.
KNOWLEDGE & ABILITIES:
Knowledge of:
Theory, principles, and practices of City planning.
Regional, state, and federal laws pertaining to planning, subdivision, zoning and the environment.
One or more planning specializations, such as economic development, policy development, transportation planning, or environmental planning.
Computer software applications related to job tasks such as word processing, spreadsheet, presentation, GIS and database management. Experience with Sungard TRAKiT (permit and project tracking system) or similar, is highly desirable.
Ability to:
Prepare and manage consultant contracts.
Accurately interpret complex architectural plans and specifications, engineering plans and specifications, legal descriptions, and zoning regulations.
Creatively gather relevant information to solve less well-defined practical problems.
Collect, record, and interpret factual data from the field and from previous studies.
Prepare clear and concise technical reports.
Maintain positive working relationships with co-workers, other City employees and the public.
Communicate clearly and concisely, both orally and in writing.
Work on several complex projects or issues simultaneously.
Work independently or in a team environment as needed.
Attend to details while keeping big-picture goals in mind.
THE SELECTION PROCESS:
Based on the information provided in the application documents, the best-qualified applicants will be invited for further examination. All applicants meeting the minimum qualifications are not guaranteed advancement through any subsequent phase of the examination. Depending upon the number of applications received, the examination may consist of an application screening, written and/or practical exam, oral interview, or any combination. This position requires a local records check and response to a medical questionnaire prior to appointment. A pre-employment medical exam may also be required.
APPLICATIONS MAY BE FILED ONLINE AT: 
www.fairfield.ca.gov
OUR OFFICE IS LOCATED AT: 
1000 Webster St
Fairfield, CA 94533
707-428-7394
An Equal Opportunity Employer