Largo is a welcoming, diverse community where tradition and heritage meet innovation and opportunity. Today, Largo is a dynamic, innovative, and rapidly growing city where families and businesses have a mutual desire and drive to thrive. Our shared values of Integrity, Collaboration, Passion and Creativity guide our work at every level in the organization.
Our ideal candidate will have a a current AICP certification, related master' s degree and broad background in Planning, Economic Development, Housing, building and Community Standards (Code) with a strong commitment to sustainability and leading in a High Performance Organization (HPO) environment. An approachable leader, the Community Development Director will engage in effective, meaningful communication with business and community leaders, key stakeholders, and regional partners and routinely demonstrate an ability to build consensus and guide others to informed decisions.
If you understand and are committed to public service, providing a quality of life services and, above all, value a sense of community – read more about our the position responsibilities and qualifications in this brochure!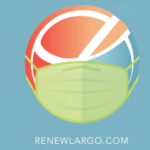 The City of Largo – Naturally a Great Place to Work!
Largo in the News
To learn more about Largo and our award winning team member and community-focused initiatives, read on:
Largo awarded Family Friendly Business Award! 
The Family Friendly Business Award® was created with the future of Pinellas in mind. It is a trademark registered award, whereby businesses may earn a bronze, silver, gold, or platinum award designation for workplace practices that support families. Pinellas' leaders understand the importance of a well-educated, balanced, and healthy workforce to support a strong local economy and to keep Pinellas County competitive and vibrant. Through the inclusive lens of Family Friendly Workplace policies, employers not only support the workforce of today, but lay the groundwork for the workforce of tomorrow.
Largo has just recently been awarded the Pinellas Family Friendly Business Award – Gold in recognition of our family friendly environment and policies!
City featured in Florida Trend Magazine
As part of special edition of Florida Trend Magazine the City of Largo was recently featured in the September 2020 Community Portrait issue.  Largo's skilled workforce, fortune 500 companies and award-winning access to beaches and leisure were highlighted along with the neighboring city businesses.  The feature article recognized companies that call Largo home such as Tech Data and Advanced Impact Technologies.  Recent and future City's efforts in relocating the downtown area are also part of the issue to promote Largo as the Community of Choice for business, healthcare and living and leisure
To download a copy, visit:  Florida Trend Magazine 2020 Community Portrait
Vote for the Best of Largo
Back for the seventh year, the City of Largo and Tampa Bay Newspapers are sponsoring the "Best of Largo" contest to honor business-owned establishments and local entrepreneurs. Residents can vote for their favorite Largo businesses from Thursday, October 29 through Thursday, November 19 online at BestofLargo.TBNweekly.com.
Restaurant Round-U
In addition to the annual contest, the City is teaming up with Largo Recreation to host a series of Restaurant Round-up events in Park Lot 1 at Largo Central Park on Sundays throughout November. From 12-4pm, patrons can drive up, order select items from attending local restaurants, and meals will be delivered directly to parked vehicles in designated spots. Cash and credit will be accepted during the event. Businesses that are interested in attending as a restaurant vendor may contact Largo Special Events at 727-587-6740, x5014 or SpecialEvents@largo.com for more information.
No Charge for Temporary Events
For businesses looking to hold an event, there is no charge for temporary events during the month of November. Businesses are encouraged to host sidewalk sales, tent sales, or other shopping-related events throughout the community during the busiest shopping month of the year, with CDC guidelines and social distancing in place. The $75 temporary event fee will not be charged, however businesses must submit the temporary event permit application at least ten business days prior to the event for life safety review. Contact the Planner on Call desk at 727-587-6700 Ext. 7301 or email AskAPlanner@Largo.com for more information.
More Ways to Show Support!
The community is invited to share their photos and videos at their favorite Largo restaurants and businesses on social media. Use the hashtag #LoveLargoFL, #LargoBusiness and #LoveLargoBiz and be sure to tag the City of Largo on Facebook, Twitter and Instagram.
Engaging the Community with Florida Native Plants
Last weekend, City departments collaborated on a plant giveaway drive-through event at Woodrow Park. This effort to connect with residents in one of our local neighborhoods reached roughly 200 households! Each household received information about Largo's Neighborhood Grant Program,Fire Safety Week, and other City services such as: housing grants, recreational activities and ways to connect through e-news, social media and events calendars. Largo's Parks Division was also in attendance to help residents choose a FL Native plant for their home. Each resident received a plant and info for themselves, and one to gift to a neighbor. Several City Commissioners also stopped by to join in and connect with residents on this lovely Saturday morning.