The City of Novato Planning Division is seeking a planning professional who is self-motivated with excellent time management and customer service skills: To perform professional level work in the field of current and advanced planning; and to provide information and assistance to developers, the business community and the public on planning, housing, and development related matters; and process development permit applications.
This is the entry level class in the professional planning series. Work activities involve the responsibility for assignments in the fields of current or advance planning or environmental analysis which require the application of fundamental planning principles. Assignments are generally limited in scope and within the design and procedural framework established by higher level employees. As experience is acquired, independence increases. Planner I positions are normally considered training positions.
Please visit novatojobs.org to view the complete posting and Apply!!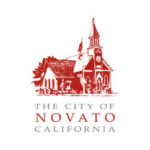 Equal Opportunity Employer