The City of Orinda seeks a strong customer-service oriented Planning Technician to primarily staff the Planning Counter and process code-enforcement cases.  Depending upon experience, the successful candidate may also gain opportunities to assist with various current and long-range planning tasks.  This full-time position reports to the Director of Planning and requires some evening work.
The City of Orinda Planning Department's Mission is to maintain and enhance the semi-rural residential character and the downtown village character of Orinda through responsive and solution oriented services to all segments of the community.  Come join this small but dynamic team in fulfilling this mission!
For more information about our organization visit us at www.cityoforinda.org.   To learn more about the typical duties and benefits offered visit CalOpps.org
To apply go to CalOpps.org to submit your application, cover letter and resume online.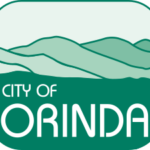 Planning Technician $5,132 – $6,262 Monthly
DEADLINE TO APPLY:  May 21, 2021 at 5:00 pm