Salary:  $8,688 – $10,602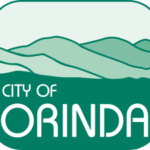 The City of Orinda seeks a talented individual with strong technical, writing and interpersonal skills to serve in the capacity of Senior Planner. This position performs professional work in all areas of the Planning Department including development review, long-range planning, economic activities, housing and code enforcement. Additionally, this position provides planning staff assistance to the City Council and other City commissions and committees and provides highly technical assistance to the Director of Planning.  This position reports to the Director of Planning.
The ideal candidate is a self-managing high performer, accountable for their actions, and dedicated to providing superior customer service. Ideal candidates are excited about change and learning, are innovative, organized, exceptionally customer-service oriented, and have a passion for public service.  Other desirable qualities include:
Professional level of expertise in a wide variety of planning disciplines, including land use, design review, advanced planning, and the California Environmental Quality Act;
Collaborative, inclusive, possesses excellent time management /problem solving skills, and is committed to exceptional customer service, both internal and external customers;
Possess strong public presentation skills and the ability to produce professional quality staff reports;
Experienced and comfortable with concurrently managing complex current planning assignments, administrative responsibilities, and mentoring of junior staff;
Experience working with or for local government agencies and liaising with appointed or elected officials.
For more information regarding this exciting opportunity go to the www.CalOpps.org/City-of-Orinda.