The Senior Planner position will report to the Community Development Director on a variety of projects, and will be responsible for both current and advance planning activities, including processing of complex development projects. The position will also provide guidance to planning staff.
The ideal candidate will be able to review projects, prepare reports, analyze data, and coordinate with the Building and Public Works Departments. Persons with a high level of integrity, enthusiasm for their work, and an ability to work well with clients of all types, is desired. Planners have the opportunity to gain a broad range of experience and the satisfaction of taking a project from inception to completion.
Specific competencies should include strong interpersonal skills and predisposition for innovation, ability to write and communicate verbally with a variety of audiences. This position requires a person who is flexible and able to work on a variety of projects at one time. Working knowledge of planning principles and practices, CEQA, and Affordable Housing is desired.
The City is a vibrant team oriented environment with a tremendous opportunity to guide the curent and future design of the City. The Senior Planner will be involved in a variety of projects including the General Plan Update and future Town Center.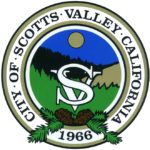 Compensation and Benefits:

The salary range for the Senior Planner is $5,895 – $7,899 / month with a 2% cost of living increase on July 1, 2020. The City also offers an attractive benefits package including:
Retirement: California Public Employees' Retirement System (CALPERS). State laws have established the following retirement requirements:

Classic Members: Retirement formula of 2.5% at 55 based on a single highest year compensation with employee paying a 5.5% contribution.
New Members: Retirement formula of 2% at 62, based on a 3 year final compensation period, with employee paying a 6.25% contribution.

Excellent Health Benefits: The City provides fully paid medical, dental, and vision insurance for employee and dependents with no employee contribution.
Vacation: 12-23 days annually depending on years of service.
Administrative Leave: 56 hours per year for mid-management employees.
Holidays: 13 designated days and 2 floating holidays per year.
Sick Leave: 12 days per year.
Life Insurance: City paid life insurance policy of $50,000.
Disability Insurance: City paid long term insurance.
To Apply:
Please visit our website to apply for this opportunity. A completed City application is required and can be obtained on the City's website at the following link: http://www.scottsvalley.org/334/Employment-Opportunities. Applications must be filed by Monday, December 2, 2019. Resumes will be screened according to qualifications. The most qualified candidates will be invited to participate in the City's interview process. References will be contacted only following candidate approval.