The County of Santa Clara invites applications for a Sustainability Manager, under general direction, to plan, organize, direct and control the activities and/or staff of a County program. The Sustainability Manager, located in the Office of the County Executive, reports to the Director, Office of Sustainability, and coordinates and manages a team of sustainability professionals on matters relating to implementing the County, sustainability and climate change policies and efforts, including but not limited to resource conservation, green building, greenhouse gas emission reductions, energy/water conservation and climate adaptation.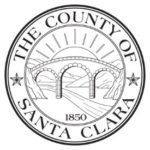 OFFICE OF THE COUNTY EXECUTIVE
SUSTAINABILITY MANAGER
(Program Manager II)
$109,389.28 – $132,972.32 Annually, DOE
Application Deadline: 01/17/2019
The Manager will (in addition to the typical tasks):
Oversee development and implementation on the County's "Sustainability Master Plan" and "Community Climate Action Plan";
Lead and advance County efforts on climate risk assessments, adaptation and resiliency;
Provide staff support towards planning, implementing, evaluating, managing, coordination and promoting sustainability and climate change defense programs and/or projects to advance Countywide sustainability and climate change goals;
Collaborate and partner with other County departments and with local, regional, state and federal partners to promote the County's Sustainability and climate change efforts;
Work with diverse populations and help develop initiatives that will have a beneficial effect on the environment, economy and social equity.
To qualify, sufficient, education, training, and experience to demonstrate the possession and direct application of the following knowledge and abilities.
The required knowledge and abilities are typically attained through training and experience equivalent to possession of a Bachelor's degree. Relevant experience can substitute for education on a year-for-year basis. Relevant experience includes experience performing analytical, administrative, lead, supervisory, or management duties, which include interpreting rules and regulations, gathering data and formulating recommendations, and report writing AND five (5) years of analytical, administrative, lead, supervisory or management experience which includes duties interpreting rules and regulations, gathering data and formulating recommendations, and report writing; two (2) years of which must be at the journey level. A Master's degree can substitute for one (1) year of the required experience.
To review the complete job description and complete an online application, please go to: https://www.governmentjobs.com/careers/santaclara/jobs/2635021/program-manager-ii?page=6&pagetype=jobOpportunitiesJobs
Note: This recruitment is part of a larger countywide Program Manager II recruitment for multiple departments. If you are interested in the Sustainability Manager position, in addition to completing the online application and supplemental questions 1-15 (most of which are multiple choice questions), please be sure to complete questions 26 – 30. Apply Soon! Application deadline: 1/17/2020
For more information, questions related to the recruitment or issues with the online application, please contact ESA-Human Resources, Recruitment Support at 408-299-6816.