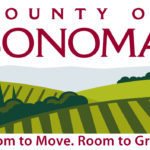 Planner I, II, & III – Time-Limited
$5,054 – $8,524/Monthly*
Grow your career in land use planning with the County of Sonoma!
Depending upon experience and level of the position, starting salary up to $49.01/hour ($102,289/year), a cash allowance of $600/month, and a competitive total compensation package!*
As a Planner, you will process and coordinate complex planning applications as well as research, prepare, and create planning projects, studies, and reports regarding economic development, environmental compliance and protection, solid waste planning, and related land use topics.
As our ideal candidate, you bring to Permit Sonoma your:
Experience accurately creating, reviewing, and maintaining records and reports
Ability to interpret title reports; and review legal documents, market data, blueprints, and maps
Experience creating technical guidance documents, and employing data visualization techniques
Ability to provide effective customer service support and skillfully communicate and work well with others
Sound judgment, and strong analytical and organizational skills
What We Offer
When you join Permit Sonoma, you become part of a challenging and rewarding work environment where you gain the satisfaction of knowing that you are working to better your community. You can also look forward to a competitive total compensation package, including*:
An annual Staff Development/Wellness Benefit allowance of up to $500 and ongoing education/training opportunities
Competitive vacation and sick leave accruals, 12 paid holidays, and an additional 8 floating holiday hours per year
A significant portion of health care premiums paid by the County and access to several health plan options
County contribution to a Health Reimbursement Arrangement to help fund post-retirement employee health insurance/benefits
Retirement fully integrated with Social Security
May be eligible for up to 8 weeks (320 hours) of Paid Parental Leave after 12 months of County employment
Eligibility for a salary increase after 1,040 hours (6 months when working full-time) for good work performance; eligibility for a salary increase for good performance every year thereafter, until reaching the top of the salary range
With time and good performance, the opportunity for advancement to Planner III ($40.32 – $49.01/hour)
Permit Sonoma is currently recruiting to fill a Planner – Time-Limited position at either the I, II, or III level that is currently funded through June 30, 2024. If you are interested in applying at either level of this opportunity, you must apply to the separate recruitments being conducted for those levels.
*Salary is negotiable within the established range and benefits described herein do not represent a contract and may be changed without notice. For more information, including minimum qualifications, & to apply, visit, www.yourpath2sonomacounty.org or call 707-565-2331. The County of Sonoma is an Equal Opportunity Employer. We value diversity and we are committed to having a workforce that is representative of the communities we serve. Apply by 02/21/22