The San Francisco Planning Department is currently recruiting to fill a Temporary Exempt (TEX) 1054 IS Business Analyst-Principal – Planning Data and Analytics Manager position in our Data and Analytics Group (DAG) within the Citywide Division.  The manager of DAG will have a proven track record of success in modern land use and urban analytics, team leadership, and the ability to manage relationships and instill the importance of data-driven decision-making with community, partner city agencies, state and federal organizations.  
The DAG Group, part of the Department's Citywide (Long Range) Planning Division, is responsible for producing, refining and analyzing cornerstone reports, data and visualization products that inform public policy initiatives, serve as key inputs to long-range growth planning by many public agencies, and meet local, regional and state reporting obligations.
The Data and Analytics Group Manager will lead the effort on behalf of the Planning Department to dramatically improve data access and analytical capacity for Department staff, the public, decision-makers, and other agencies, including modernization and integration of various key data products, tools and workflows into a seamless and efficient Land Use Information System.  This position is essential to support the City's goals for sustainability, equity, resiliency, and prosperity.
The ideal candidate will have: an understanding of contemporary tools available for geospatial, urban systems, and government analytics; strong analytical skills; project and time management experience within a complex governance system; and the ability to incorporate problem solving, critical thinking and tactical execution into their daily work.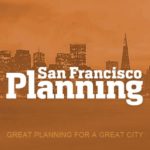 Salary: $119,548 – $150,384/year
Application Deadline:  August 2, 2019 by 5:00 PM PDT
Responsibilities include, but are not limited to, the following:
Developing data and analytics strategy
○    Modernizes our data work to Bay Area professional standards from a deep base of understanding of data governance, standards and analytics.
○  Increases the capacity of the DAG to match San Francisco's long-range planning challenges, including housing, climate change, transportation and equity.Leading Data and Analytics Group
○  Creates a mentoring environment for staff learning paired with excellent communication skills, transparent decision-making, and timely, tailored interventions.
○  Presents data and analysis to key stakeholders and officials including the Planning Commission, and the Board of Supervisors.
Collaborating with partners
○  Functions as lead contact for the City's housing data production with multiple agencies including US Census, CA Department of finance, and Bay Area Metro.
○  Coordinates with the Mayor's Office, Building Department, Controller's Office, and department staff on housing production reports.
Informing land use and planning policy
○     Management of numerous planning, analytical, and monitoring studies that inform policy initiatives and inquires.
○     Collaborates on policy project design with planning managers through an iterative process, informed by data products.
Our ideal candidate is someone who is
○  A visionary systems thinker, who can see how transforming and merging geo-spatial tools with data management platforms can address multiple overlapping ongoing reporting and long-range planning challenges
○  A problem solver who can identify technical and procedural improvements, both incremental and transformative, within a complex organization like city government
MINIMUM QUALIFICATIONS
Education: 
An associate degree in computer science or a closely related field from an accredited college or university OR its equivalent in terms of total course credits/units [i.e., at least sixty (60) semester or ninety (90) quarter credits/units with a minimum of twenty (20) semester or thirty (30) quarter credits/units in computer science or a closely-related field].
Experience: 
Five (5) years of experience in the information systems field, including system analysis, business process design, development and implementation of business application solutions or IT project management.
HOW TO APPLY:
Applications for City and County of San Francisco jobs are only accepted through an online process. 
Visit:  https://jobapscloud.com/SF/sup/BulPreview.asp?R1=TEX&R2=1054&R3=097900 to register an account and to view this complete job announcement for application submission requirements.
#TEX-1054-097900
EOE