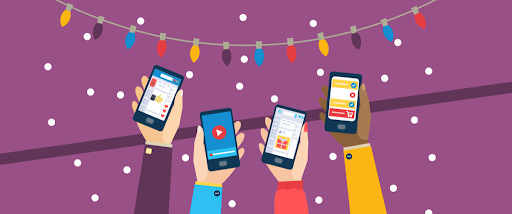 #PlanningPositivity
#PlanningPositivity Holiday Celebration
This year has been different for all of us, and our holidays will be different too. While November typically brings us together for a holiday celebration, this year we will be connecting in a different way for our annual gathering. Instead of a single night of celebration, we want each of you, our Northern Section members, to share what made this year special for you and your teams, your families, your communities – share your stories of #PlanningPositivity on social media.
Or submit your #PlanningPositivity story to be featured in the next Northern News!

Email your story and photos to peninsularac@norcalapa.org.
Error: Access token session has expired, please reauthorize access token.
#PlanningPositivity Stories
Support the planners of tomorrow

In spite of all the craziness and losses in 2020, I'm so grateful for my family, good friends, and for my job as the City of San Jose's Small Business Ally, which has allowed me to work from home to continue to serve my community — in particular minority, new immigrant, and vulnerable population small businesses that have been hit so hard by the ongoing pandemic. I'm also grateful to be able to give back to my profession by serving as the California Planning Foundation (CPF) President. Please help us reach our 2020 CPF Scholarship Fundraising goal by making a tax-deductible donation securely online.

Director's note: Finding time to be thankful

By Jonathan Schuppert, AICP, October 14, 2020. None of us will ever forget the negative events of this unusual year. But let's also remember and be thankful for the many positive things.

"Planning Positivity" for the Holidays

By Della Acosta, AICP, October 14, 2020. Share your #PlanningPositivity photos, memes, videos, news, and stories using the hashtag.
Support the planners of tomorrow
Every year we raise funds to support the California Planning Foundation (Scholarship Funds). In an act of #PlanningPositivity we have an anonymous donor matching up to $20K in donations.
Getting there!