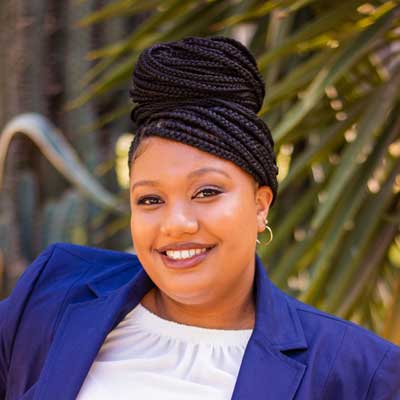 Email
UniversityLiaison@norcalapa.org
Izanie LoveNed
University Liaison
Izanie is an emerging Urban Planning professional that has a passion for community development and affordable housing, and the University Liaison for the Board.
Throughout my academic and professional journey, I've developed strong written and oral communication skills, qualitative data analysis skills, and I've had the opportunity to collaborate in many different team environments.
While interning with the San Francisco Planning Department, I produced a Best Practice Report for the Fillmore Western Addition that informed their community engagement work. As University Liaison for the Northern California American Planning Association Chapter, I work with the Student Representatives to put on workshops and events for urban planning students and recent graduates.
I am excited about opportunities that allow me to be creative and that facilitate strategic and critical thinking, particularly in urban planning, equity and inclusion, housing advocacy, community outreach.