By Steve Matarazzo
This is about arrogance in the public sector workplace, what might be behind it, and how it tends to play out.
If you are reading this, I am probably not writing about you being either an arrogant planner or a bureaucrat. I expect, however, that you will relate to this article, as the two types of "arrogant planner" I will describe are ubiquitous in the California public sector city-planning landscape. Keep in mind, I am only describing two types of high and mighty planner — and most of us are collegial, team players, and delightful in every way.
Over the past 40 years of my planning career, most of which has been within city and county planning departments, I have encountered two types of arrogant planner.
One appears to use arrogance as a defense mechanism, employing obnoxious behavior to keep fellow planners and other bureaucrats at bay. This planner tends to have a "hubristic arrogance," or an overestimation of his or her competence. But on close examination, he turns out to be less than fully qualified for the position he holds and doesn't want anyone to know about it. So he or she behaves abhorrently to repel people.
The second type of arrogant planner is imperious because he or she is better qualified and more competent than most of the other planners around. This planner has what I call a "prideful arrogance" based on his or her superior abilities compared to the other planners with whom she works or engages.
His holier than thou attitude bears results similar to the behavior of the first type: he tends to repel close, working relationships with other planners in the department.
Regarding the first type of arrogant planner, I have found little to gain from their knowledge, or lack thereof, so I have tended to give them the space they seek and deserve. But it is the second type of arrogant planner I have found most intriguing, and will engage with, no matter how strongly repulsive or condescending. Why? Because the imperious planners, like them or not, have had something to teach me. I have garnered significant vocational benefits from them over the years.
And then, of course, there are planners — arrogant or not — who may be difficult or repulsive for other reasons. Some may have had to attend several late night meetings in a row, or carry unreasonable workloads, or are going through adverse domestic situations. These planners may have barely slept for weeks while trying to solve major planning problems for the cities for which they work. It's no surprise that they also tend to give you short shrift. So if you work with or around any of these planners — and there are quite a few these days — cut them some slack!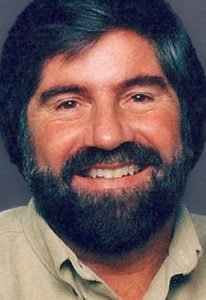 For the past three years, Steve Matarazzo has been planning director at the UC MBEST Center at the former Fort Ord, California. Before that, he was with Michael Baker International, and served as Sand City community development director (14 years) and city manager (six years) before retiring in March 2014. In earlier positions, Matarazzo worked for Santa Cruz County, Morgan Hill, and Woodside. He holds a master's degree in urban and regional planning from San Jose State University and a bachelor's degree in environmental studies from UC Santa Barbara. Over the years, Matarazzo has written a number of op-eds for Northern News, most recently in March 2017.