ESA seeks a highly motivated CEQA/NEPA Planner to join us in Northern California. We are looking for team members with 6+ years of work experience, who have the intellectual curiosity and proactivity to support a variety of analyses and evaluations related to the environmental review of a wide range of water resources and water infrastructure projects throughout Northern California. This is a mid-level opportunity in our ever-growing team of professionals, focusing on CEQA and NEPA-related projects. This opportunity places a high value on collaboration, delivery, and desire to learn and grow.
Who We Are
ESA is a 100% employee-owned environmental consulting firm delivering work that matters.
We plan, design, permit, mitigate, and restore—for projects across our communities, infrastructure systems, open spaces, and wildlands.
Our scientists, planners, historians, archaeologists, engineers, designers, and technical specialists provide critical thinking, in-depth analyses, and committed follow-through to guide successful policy development and project planning and deliver enduring multi-objective solutions.
At ESA, we believe every employee has a unique combination of knowledge, skills, and experience that contributes to our success.
We value diversity and inclusion and celebrate the differences that make each of us unique. Our culture is built on mutual respect, recognizing that the collective sum of our individual differences and life experiences fosters our continued success and achievement for our employee-owners and our clients.
Collaborating with colleagues from a variety of backgrounds, experiences, and perspectives leads to better solutions and opportunities for everyone. We celebrate the differences—age, color, physical ability, ethnicity, family or marital status, gender identity or expression, sexual orientation, language, national origin, race, religion, veteran status, and other characteristics—that make each of us unique.
Who You Are
You are mid-level professional with a strong desire to grow and advance your career and to develop your project management skills.
You hold a Bachelor's or Master's degree with major course work in environmental planning, policy, and/or science; urban or natural/water resources planning; geography; or a related interdisciplinary field.
You have a minimum of 6 years of professional experience, at least some of which working in a consulting environment, with responsibilities including conducting research, analyzing impacts, and writing sections of reports. Experience as part of a management team and/or substantial technical analysis experience with the California Environmental Quality Act, National Environmental Policy Act, similar state/federal regulations, or preparation of resource-related permit applications is required.
You have experience working as a deputy project manager or project manager on some projects and work collaboratively with clients and interdisciplinary teams to deliver your projects on time and within budget and have tracked scopes, schedules and budgets.
You are known for preparing sections and documents that are clear, concise, well-written and supported and for your ability to present information understandably and speak persuasively about topics to colleagues, clients, agency staff, teaming partners, other project stakeholders and the general public.
You are an effective team member and communicator who contributes constructively and inclusively to solve project or team issues while working collaboratively in a multi-disciplinary environment. You are curious and interested in understanding your teammates, and your clients, needs and motivations.
You ideally have experience preparing analyses and evaluations related to the environmental review of water resources and water infrastructure projects in California.
What You Will Do for ESA
You will serve as project manager, deputy project manager, task manager, and/or contributing author for CEQA and NEPA documents for water resources and water facility -related projects in urban, suburban, and rural settings.
You will be responsible for coordinating, or assist in coordinating, tasks and project delivery schedules, handling project logistics, disseminating and maintaining related information and resources, assisting with budget tracking and invoicing, meeting with team members to gauge progress toward task completion, serving as the point person for team member or client questions, preparing or directing project research and analysis, supporting or leading public outreach efforts relating to environmental review, and delivering project assignments on time and within budget.
You will also consistently demonstrate your solid writing and attentive listening skills contributing to complex environmental reports. You will participate in and/or lead client meetings, and present information understandably and speak persuasively about complex topics to clients, agency staff, teaming partners, other project stakeholders and the general public.
You will lead or assist marketing and business development for selected tasks and/or projects of moderate complexity. These efforts will include having the responsibility for preparing scopes of work and budgets for proposals, providing technical input, and participating in interviews.
You will provide mentorship and support for more junior staff, including reviewing their work for accuracy and clarity, providing constructive feedback, career development guidance, and actively identify opportunities to highlight and celebrate the efforts of more junior staff. You may also serve as direct supervisor for more junior staff, based on your interest and experience in staff supervision.
You will thrive in a fast-paced, challenging environment and be able to manage multiple responsibilities and deadlines, while working on a team or independently.
What ESA Will Do for You
Joining ESA means becoming part of a close-knit team of environmental professionals who contribute to outstanding projects, improve environmental stewardship, and advance a more sustainable and resilient future for our communities and wild places.
At ESA, we spend our days helping to keep the environment in balance, and we want to help keep your life in balance too—by providing benefits such as medical, dental, and vision insurance (paid at 70% for you AND your family), a 401(k) plan with company match, an employee stock ownership program, and paid vacation, sick leave, and holidays, to name a few.
No matter what stage you are at in your career, we provide opportunities for continued growth, development, and recognition. Whether you want to further your technical expertise, sharpen your business acumen, or help lead the next generation of employee-owners, we want to support you in reaching your career goals, and we believe these efforts will not only benefit you, but will also benefit all ESA colleagues and clients. Specific programs we offer include tuition reimbursement, professional development bonuses, and attendance at conferences.
What's Special About Our Northern California Water Team
Protecting precious water resources is more important and challenging than ever for today's communities. The Northern California Water Team partners with clients to thoughtfully navigate these complexities. Our team provides integrated, enduring solutions for the supply and conveyance of treated and recycled water, as well as wastewater reuse, watershed management, and flood control.
We work with clients to address aging dams, reservoirs, and other infrastructure systems to keep up with demand of a growing population's residential and agricultural needs. Our team makes resilience planning in the face of climate change—including historic weather events, drought conditions, flood control, and sea level rise considerations—a top priority for dependable, long-lasting investments to critical infrastructure improvements.
We value creative thinking, teamwork, and multi-disciplinary and cross-disciplinary engagement and integration. To read about some of the exciting projects we have recently completed, check out these links: LOS VAQUEROS PROJECT – https://esassoc.com/projects/los-vaqueros-reservoir-expansion/, Pure Water Soquel https://esassoc.com/projects/pure-water-soquel/
In accordance with ESA's duty and responsibility to provide and maintain a safe workplace that is free of known hazards and to minimize the exposure to potential hazards, any employee who works from an ESA office or conducts any other in-person ESA work-related activity is required to submit their proof of vaccination status or have received an approved exemption and accommodation.
ESA is an Equal Opportunity Employer, committed to a diverse and inclusive work environment. (EOE M/V/F/D)
 Click here to apply: https://www.paycomonline.net/v4/ats/web.php/jobs/ViewJobDetails?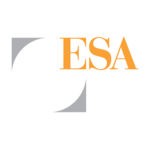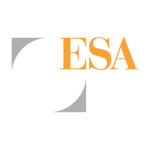 job=47679&clientkey=0A2A2B3498A92573DA13BE33E8BDD296