From APA, April 15, 2019
Sustainable Chinatown began in 2014 as a collaboration between the Chinatown Community Development Center (CCDC), San Francisco Planning Department, San Francisco Department of the Environment, and Enterprise Community Partners to create more affordable housing, improve access to public space, and provide services to residents and businesses — all while emphasizing environmental performance and long-term resilience in the face of threats such as gentrification and climate change.
Key projects include:
Renovation of the Ping Yuen affordable housing development (including water and energy efficiency improvements and a $1.5 million solar photovoltaic installation),
Community education on sustainability and resilience topics,
Efforts to introduce greening and stormwater infrastructure throughout Chinatown, and
A proposed 'Resilience Hub' to help the neighborhood withstand climate change and other natural and man-made disasters.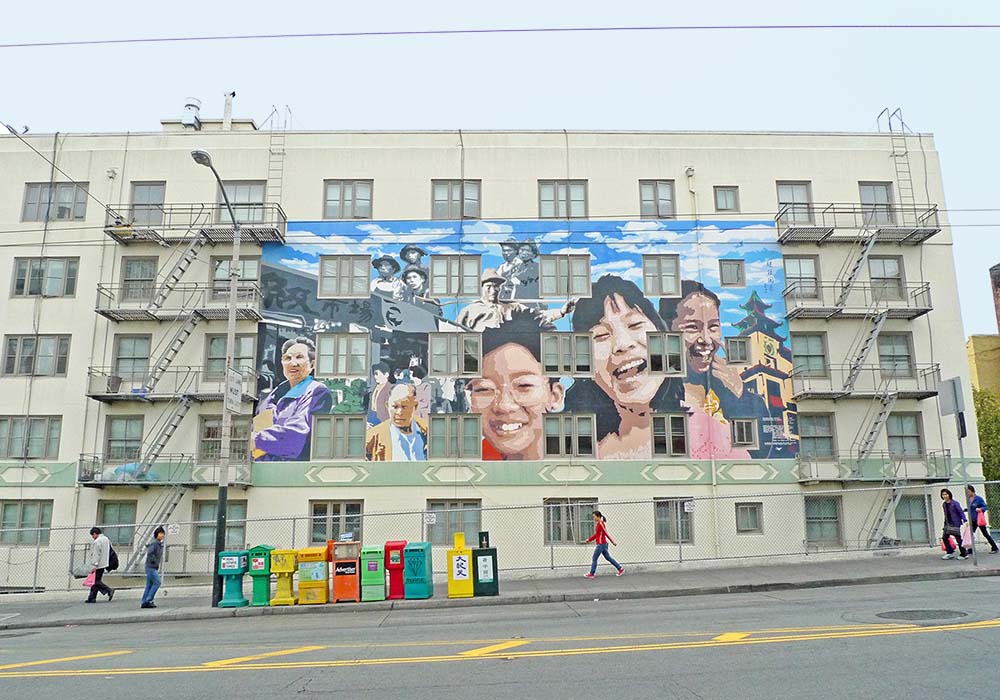 Once a landmark public housing project intended to serve Asian American families, by the late 1970s Ping Yuen (and its neighbor North Ping Yuen) had become a community struggling with underfunded management and repair, crime, and a disconnection to City services and support. Chinatown Community Development Center acquired these buildings through the City's Rental Assistance Demonstration (RAD) program, and is rehabilitating them while also adding a much-needed community center for resident events and community activities.