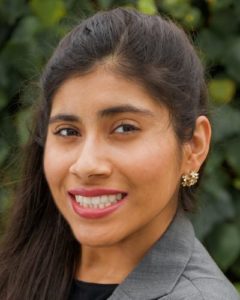 Diana Benitez is the new Planners4Health Coordinator for Northern Section. She holds a master's degree in urban and regional planning from UCLA, with a focus on community and economic development and the intersection of the built environment and health. Her B.A. is in urban and regional planning with a minor in GIS from CSU Northridge. Benitez is an intermediate planner/designer at Raimi + Associates. Before coming to the Bay Area in Fall 2018, she worked for two years with Advancement Project in the Greater Los Angeles area, conducting research, data analysis, and visualization in the realms of health equity, housing, built environment, and education.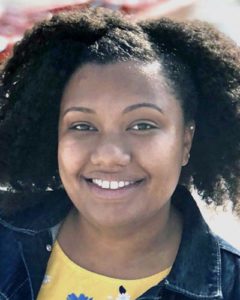 Izanie Love is the new Student Representative to the Northern Section Board from San Jose State University. Love, who hails from Antioch, expects to get her master's in urban planning in 2021. She has a B.S. in community and regional development from UC Davis and an A.S. in mathematics and science from City College of San Francisco. Last year, Love was a college intern with NeighborWorks America in Sacramento, an organization that creates opportunities for people to live in affordable homes, improve their lives, and strengthen their communities. She is currently a Research Fellow with APA Planning and the Black Community Division. PBCD has for 30 years provided a forum for planners, administrators, public officials, students, and other interested individuals to address issues of significance to the black community.
Amy Lyle is Northern Section's new North Bay Regional Activity Coordinator (RAC). She has been with the Sonoma County Planning Department for the past 14 years and is currently Supervising Planner for long range (comprehensive) planning. Lyle holds a B.A. in environmental studies and planning from Sonoma State University.