Ozzy Arce reports on an APA Transportation Planning Division Grant Event/Panel
On November 6, 2019, the Emerging Planners Group (EPG) of APA California, Northern Section, partnered with TransForm, a local non-profit transportation advocacy group, and Friends of Caltrain to host a panel as part of an annual series called Connecting Communities. At the event in Menlo Park, all 90 minutes of which you can see here, an array of Bay Area experts focused on transportation demand management (TDM) and transit-proximate housing.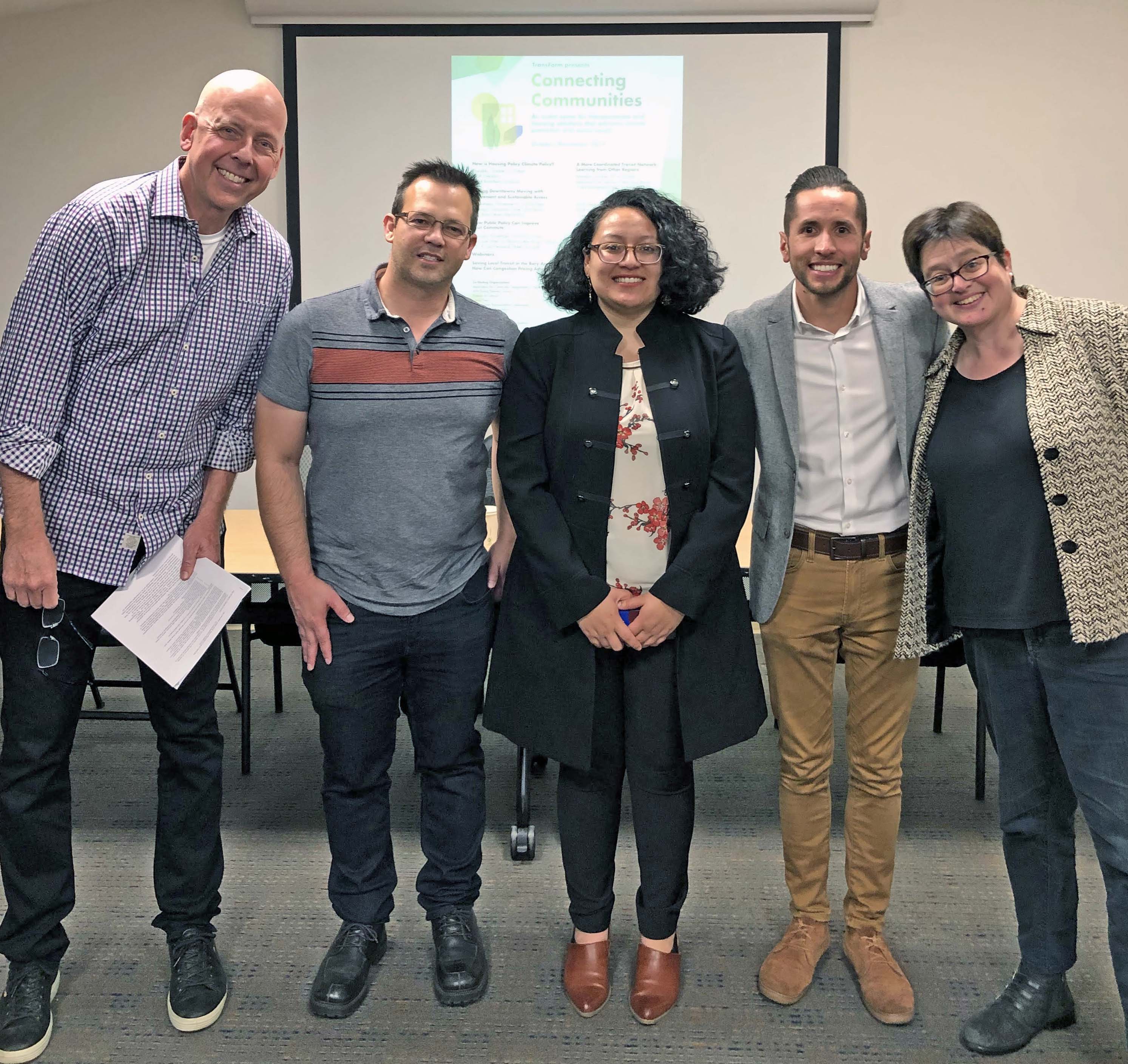 More than 30 local residents, stakeholders, and policymakers attended and participated in a spirited discussion around the opportunities for — and constraints around — accessing busy downtowns through more sustainable modes, the role parking management plays in increasing access and mitigating congestion, and the idea that building affordable housing near job centers is a TDM measure.
Thanks to a generous grant from APA National's Transportation Planning Division, the 90-minute event was live streamed on Facebook and recorded. To view the video, click here.