By Justin Flynn and SJSU fall semester DUP graduate students, December 2, 2020
The Guadalupe River Park (GRP) is a three-mile, 254-acre linear park along the western edge of downtown San José. It lies between the Mineta International Airport and Diridon Station, a major transit hub within the planned site of Google's mixed-use Downtown West project. Our class of 14 urban planning graduate students at San José State University spent the fall 2020 semester helping several partners — CommUniverCity, Guadalupe River Park Conservancy, and SPUR to measure the impact of prioritizing our public spaces, with a focus on the Guadalupe River Park, as part of the national Reimagining the Civic Commons Initiative. This initiative is supported by The JPB Foundation, The Kresge Foundation, William Penn Foundation, and Knight Foundation (organizations that are both national and local supporters). Richard Kos, AICP, and Jason Su, who is also executive director of the Guadalupe River Park Conservancy, led us in this effort.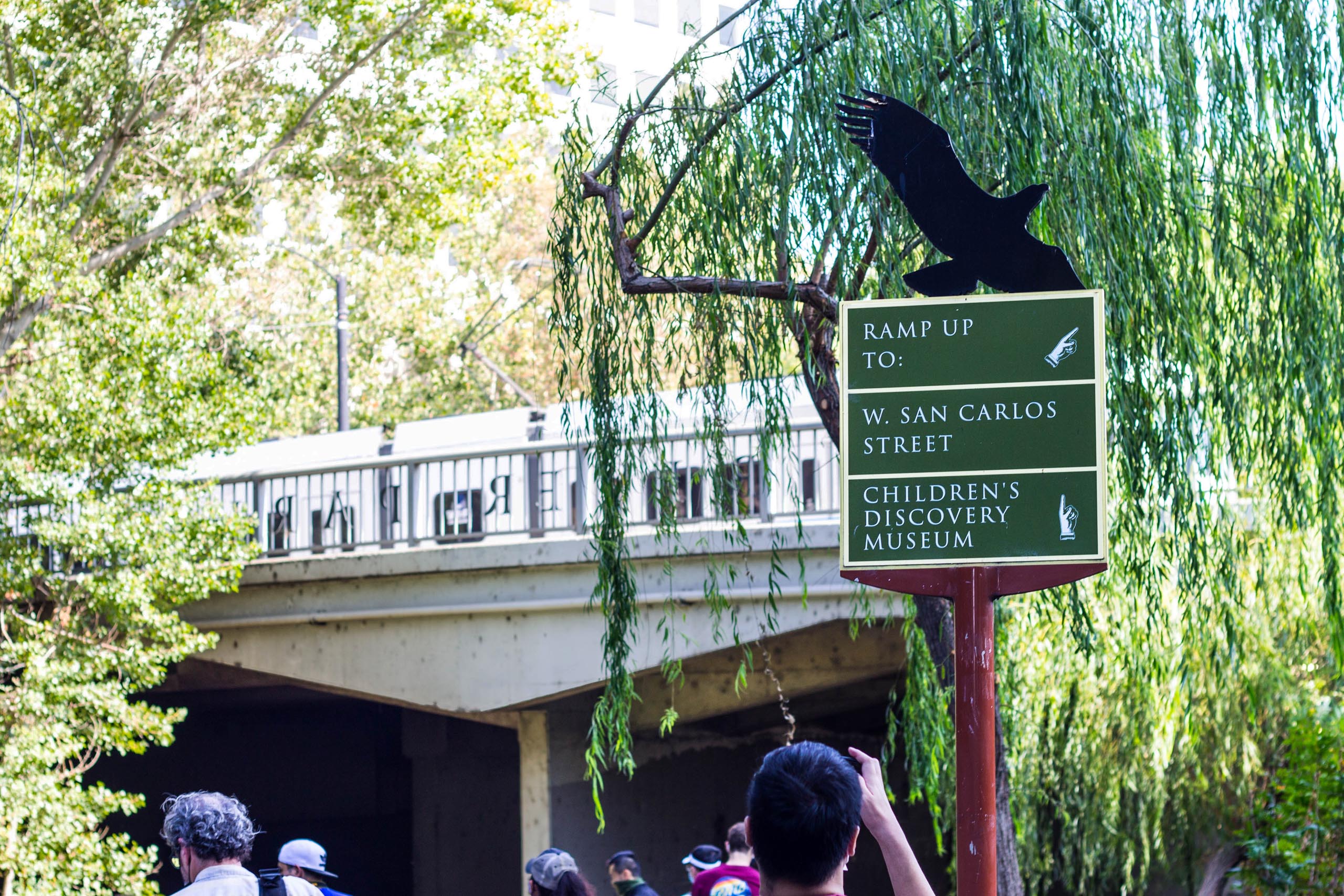 RCC has aided successful public space activations in nine cities, primarily in the East Coast and Midwest. San José will be their first on the West Coast. Four RCC pillars — civic engagement, socioeconomic mixing, environmental sustainability, and value creation — guided these activations, fostering a sense of unified civic identity and pride while strengthening communities financially and environmentally.
Our graduate research team conducted its GRP activities in two phases, beginning with observations of physical conditions and surveys of park users. Our goal was to observe how many people visit the park, the areas of the park most visited, and the demographics of park users. Our survey asked what the users liked about the park and wanted to see improved, where they lived, and their level of engagement with the park. The surveys were conducted under challenging conditions — pandemic and wildfire smoke — but a surprisingly high 153 park users were each willing to spend five to 10 minutes answering our questions.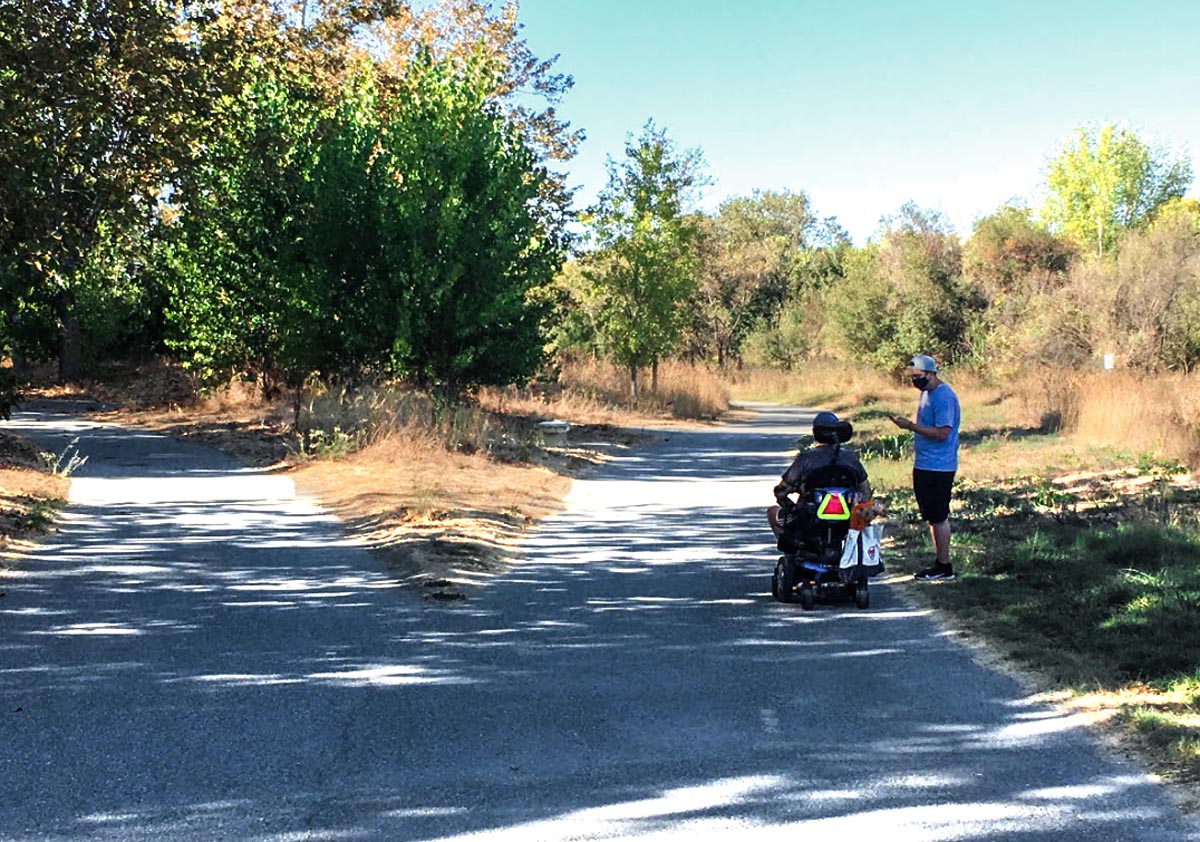 Survey results
More than half of surveyed park users visited the park more than once a week, and more than 60 percent stayed for at least an hour. Survey respondents often highlighted the park's much-desired natural setting in the middle of the Bay Area's largest city; this aligned quite strongly with RCC's "Access to Nature" goal of attracting those who live within a 10-minute walk of a park or public open space. They also highly value GRP's trails for exercise and recreation and staff efforts to keep the park clean in challenging times.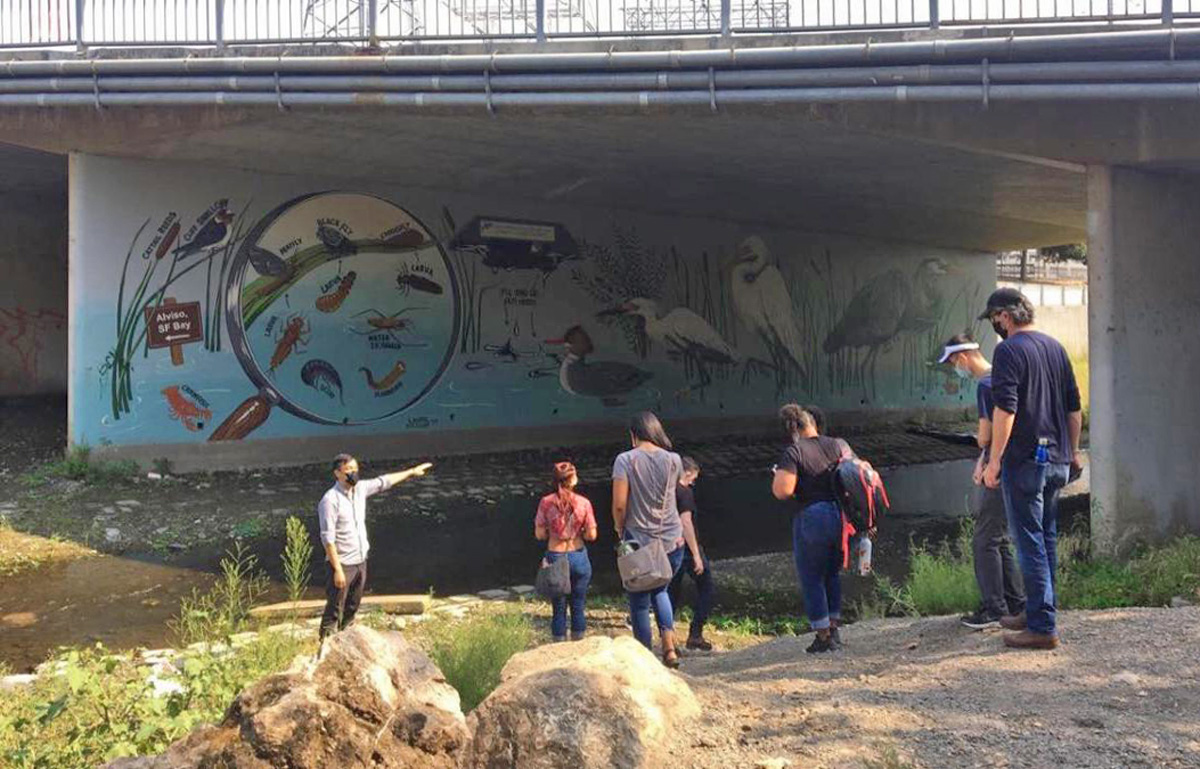 When asked about things they would like to see improved, many users expressed concern about the large numbers of unhoused residents in the park. Most users were sympathetic to the needs of these residents. Some pointed out efforts by staff to place trash and restroom facilities near encampments, but others reported that access to these amenities can be unpredictable.
Several respondents mentioned illegal dumping of trash and waste into the Guadalupe River, which could be the result of a lack of convenient and legal disposal alternatives.
Questions pertaining to safety revealed that only 29 percent of respondents would feel safe walking the park at night.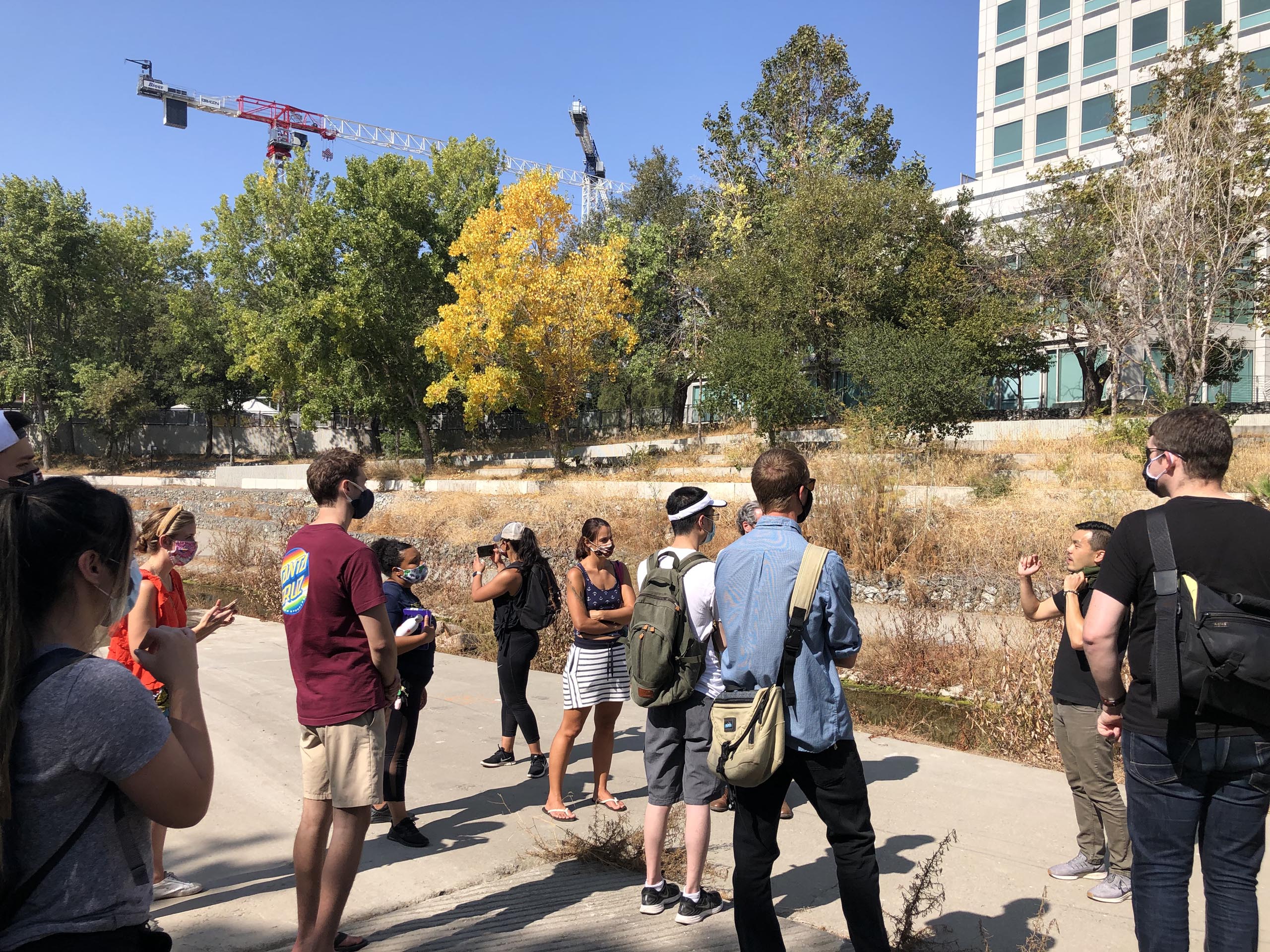 Surveyed users of the park skewed male (61 percent) as were 73 percent of observed but un-surveyed users. Safety perceptions could account for some of this gender imbalance, as one female respondent succinctly remarked: "Too many men, people are afraid to come." The nearby location of LifeMoves, a men's shelter whose residents use the park as a safe space for rehabilitation, likely also shaped users' feelings and our findings. Another factor is that the Rotary PlayGarden, which would normally bring more families to GRP, is closed during the pandemic.
As civic engagement is one of the pillars of the RCC initiative, we asked a series of questions designed to gauge the level of user engagement with the park's amenities and local politics. We found that almost half of respondents (43 percent) had recently talked to a friend or posted on social media about GRP. While only 7 percent of respondents had joined an advocacy group or attended a public meeting about the park, 84 percent said that GRP had a somewhat or very positive impact on the neighborhood.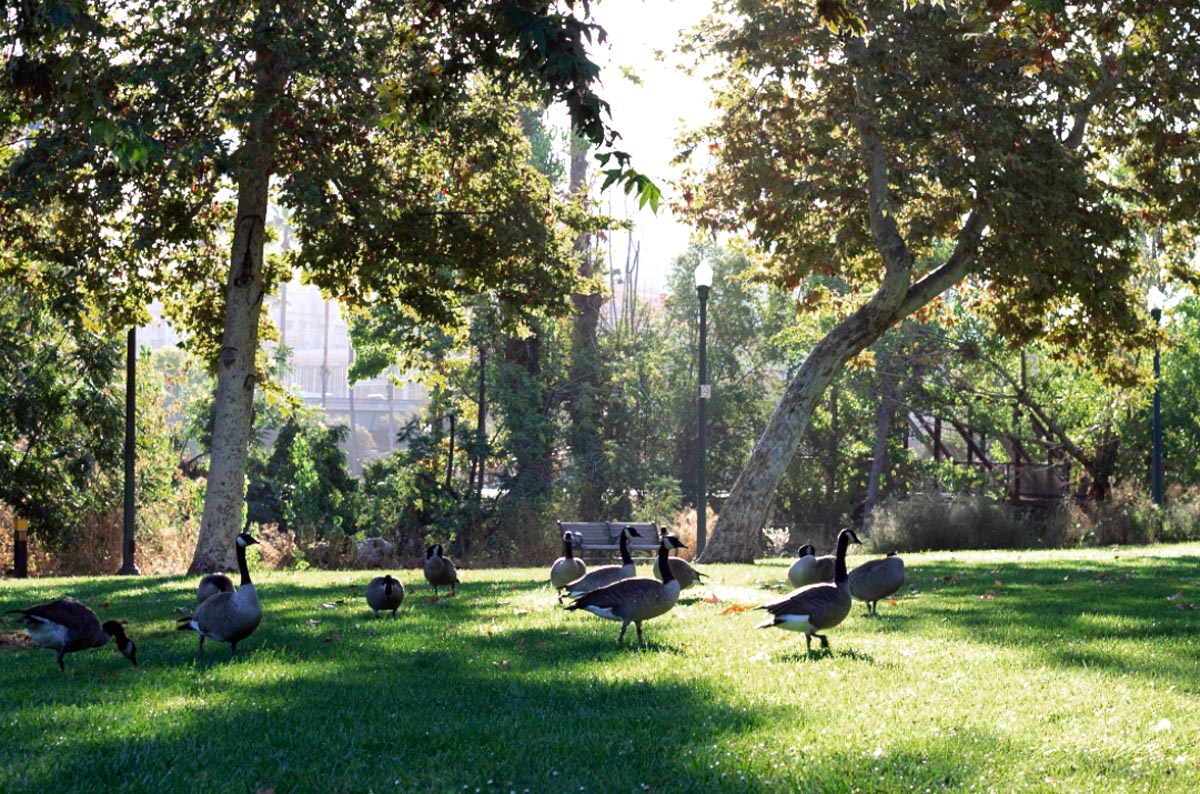 A second RCC pillar is the ability of civic assets to foster socioeconomic mixing, something strongly evident in Guadalupe River Park.
About 40 percent of respondents reported their ethnicity as white, while 22 percent replied Hispanic or Latino, the second largest self-reported ethnic group.
According to 2010 Census data, the median annual income for the neighborhood was $117,828.
Just over 60 percent of respondents reported meeting a stranger or friend of a friend for the first time in the park.
Just over a quarter of users had come to GRP from outside San José. One family told us that GRP lies halfway between their home city and the hospital where they had to make frequent visits, so they would make the multi-hour round trip into a family day trip and spend hours at the park.
A third RCC pillar is the link between transportation and environmental sustainability. Our survey revealed that 45 percent of park users arrived on foot, 40 percent drove, 9 percent bicycled, and 6 percent reached the park via public transportation. Our cyclist count may be low because we had difficulty flagging down cyclists to complete our survey. Nevertheless, we concluded that, even during the pandemic, the majority of surveyed park users arrive by means other than driving.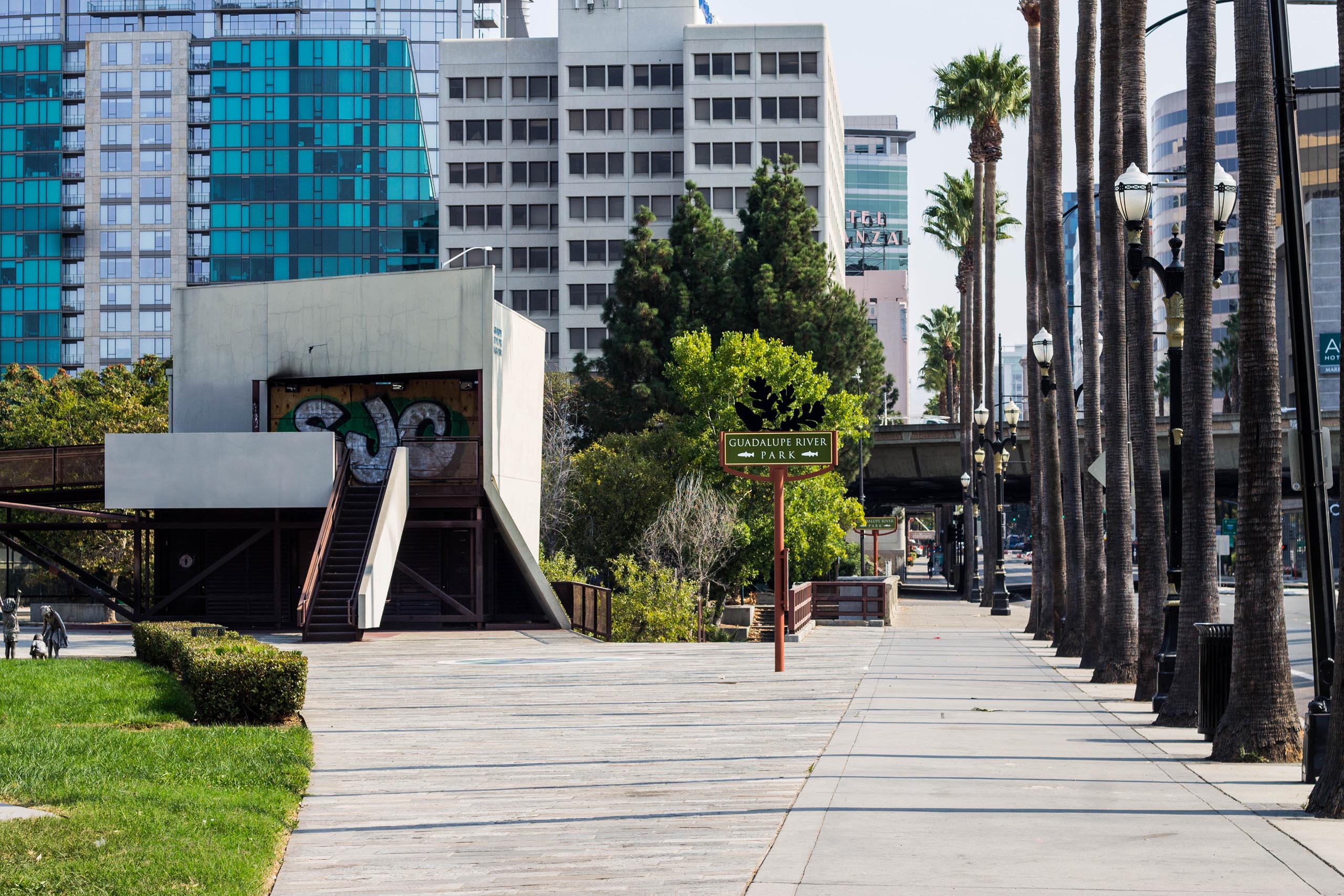 Our recommendations
Our team generated several recommendations, many of which are already being carried out by the Guadalupe River Park Conservancy, Reimagining the Civic Commons, and other partners. These include:
removing — and subsequently preventing — trash and waste in the river and park;
hiring local artists through organizations like POW! WOW! San José to create public art works to bolster the park's identity;
improving the network of walking and cycling trails in and around the park; and
improving the wayfinding and signage to orient users and unify the sense of identity for the park and its subareas.
We also encourage the programming of more events, gatherings, and cultural installations with artistic and functional seating post-pandemic.
Taken together, these improvements could enhance the park's local image and reputation, strengthen its role in furthering the RCC's four pillars, and serve as a centerpiece in transforming downtown San José into a vibrant "24/7" urban core. A full report on our findings, recommendations, and conclusions will be available on the San José State University's Dept. of Urban Planning website, sjsu.edu/urbanplanning.