By Carol Kuester, MTC, March 17, 2021
In the San Francisco Bay Area, transportation is the third-largest monthly expense for most households, trailing only the cost of housing and food. For those most impacted by the cost of transit, the Metropolitan Transportation Commission (MTC) launched Clipper START SM in July 2020. This 12- to 18-month pilot program offers 20 to 50 percent discounts to eligible low-income adults on 21 of the region's buses, trains, and ferries.
To be eligible, adults must live in the Bay Area and have annual earnings of not more than 200 percent of the federal poverty level — approximately $52,400 for a family of four. The discounted fares can help eligible riders, many of whom are essential medical and service workers, to reach their jobs at a lower cost, retaining urgently needed income. Those eligible, adults between the ages of 19 and 64, were targeted because they are not eligible for other low-income programs offered to youth, seniors, and the disabled.
The Clipper START program requires riders to use a Clipper card for fare payment. Riders can apply online at http://www.clipperstartcard.com or by submitting a paper application available at Clipper service centers and at transit agencies. Applicants need to provide proof of identity and income. Those approved receive a personalized Clipper card that can be used for single-ride discounts on participating transit agency lines.
Twenty-one agencies participating
When the pilot program began in July 2020, four of the region's largest transit carriers signed on with discounts of 50 percent on San Francisco Muni, Caltrain, Golden Gate Transit and Ferry, and a 20 percent discount on BART. Seventeen additional transit agencies are now participating, for a total of 21 carriers (see table below). An ancillary benefit of Clipper START is a reduction in the use of motor vehicles, the number one source of greenhouse gas emissions. Post-pandemic, Clipper START should also help to revitalize public transit and bring additional riders into the system.

Creating the system and signing up eligible adults
Clipper START, built on the existing Clipper card program, launched in the Bay Area in 2010.
It began with Salesforce, under contract to MTC, developing an application portal to allow individuals to apply. Cubic Transportation Systems, also under contract to MTC, developed and provided an application programming interface so that the Salesforce portal could forward information on approved applicants to the Clipper system.
When eligibility is verified, a new Clipper card with the discount "coupon" is issued to the recipient. Each card has a distinct identification number and includes the recipient's name. When a customer tags the card to the various readers used by transit operators, it accesses a separate fare table that calculates the fare discount automatically. The technology developed for the program is believed to be the first of its kind in the country.
For outreach, in addition to press releases, advertising, and social media, staff collaborated with a wide variety of social service agencies, community-based organizations, and transit agency networks to make riders aware of the discounts. Many organizations assisted residents with the application process.
Finding funding for Clipper

START
Funding the program involved many challenges. MTC project managers worked closely with staff and transit operators to identify funds that could be used to offset fare-revenue reductions. MTC initially committed $11 million to implement the program, including $8 million in State Transit Assistance program funds generated by the state diesel fuel sales tax, plus $3 million from the statewide Low-Carbon Transit Operations Program. MTC later committed an additional $5 million from the federal CARES Act to expand the program to additional transit agencies.
To date, almost 4,400 applications have been received since July 2020, and 4,000 have been approved. Over 77,300 transit trips have been taken using Clipper START through mid-March 2021. This number is expected to rapidly increase as Covid-19 subsides, helping to revitalize transit in a post-pandemic world. The ongoing program evaluation will also provide a new source of data that MTC will continuously use to improve the program.
Going forward, the process used to develop Clipper START is now being leveraged in developing a similar program offering discounts to low-income drivers on the region's Express Lanes, which will be known as FasTrak START.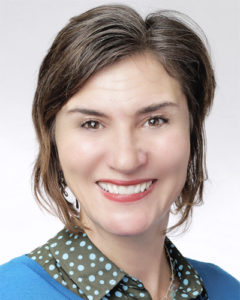 Carol Kuester is the Director of Electronic Payments at the Metropolitan Transportation Commission, the transportation planning, financing, and coordinating agency for the nine-county San Francisco Bay Area. She holds a BA in community and environmental studies from UC Davis and an MS in urban transportation planning from UCLA. You can reach her at ckuester@bayareametro.gov.