Jennifer Fierman, AICP, is Principal Planning Strategist at Swiftly, Inc., a transit data platform to improve transit system performance, service reliability, and real-time passenger information. Her prior roles include senior planner and office manager at Alta Planning + Design, senior transportation planner as a contractor at Facebook, transportation project manager for the Miami Downtown Development Authority, and transportation planning manager at Marlin Engineering. She began her career at the Florida Department of Transportation (FDOT), where she worked in several planning roles for over nine years. A 2016 award from the Broward Metropolitan Planning Organization (Fort Lauderdale) recognized her excellence and leadership as the first FDOT Complete Streets Coordinator in the state.
What has been the focus of your professional practice?
Equitable access to transportation has been at the core of my entire career. My expertise is in planning for safe, connected, multi-modal networks that enhance mobility.
You've been in the Bay Area three years. What are your observations about planning here?
While working on a study for a rail corridor project, I learned a lot about Bay Area politics and how challenging it can be to implement transportation plans when there are so many agencies with limited geographic reach. It can be a little overwhelming to try to get all the right people to the table.
What can be done to answer this challenge?
I've been in many conversations with stakeholders at the community level. I heard, over and over, that transportation does not end at political boundaries, and solutions must be regional, yet we still need to answer the persistent question of how to deal with the "first mile and last mile" of the transit puzzle. A number of projects are trying to answer those questions by focusing on destinations and working toward a more efficient and integrated system.
How does your current role build on your prior experiences?
My first job was roadway data technician at FDOT. That grew over the years into leadership roles committed to creating safer spaces for all transportation choices, not just cars. Now, 15 years later, my role is to make timely and accurate transit data available to everyone, but particularly transit agencies.
How can we reduce vehicle miles traveled (VMT)?
The way people get around can't be neatly compartmentalized into two generic categories of either public transit or driving. Strategies to remove VMT must consider the continuing emergence of micro-mobility — ride shares, scooters, bike share, etc. Transit agencies are shifting to include flexible, on-demand vehicles and networks. New modes are cropping up faster than government can deal with them. All of this complicates the rollout of any new evaluations of transportation impacts.
Regarding micro-mobility, what do you say about "don't regulate it"?
One can argue that, if it's working, it doesn't need to be regulated. Many public entities are trying to formulate policies that support these new modes. But to keep policy development from getting stymied by data privacy issues, communities and agencies need to understand and act on data and privacy in ways that weren't considered before we had micro-mobility. The flip side is how do we manage the public spaces and the physical infrastructure needed to support these new modes? There is only a finite amount of public right-of-way. How can we prioritize what goes into that limited space in a way that makes sense and is equitable?
How are you feeling about stepping away from public sector employment?
I'm still actively linked to public agency planning. It is essential for private sector tech to understand how public projects are identified, funded, and prioritized. I bring that experience and perspective. I have the privilege of working alongside software and data experts, advising them on what features a planner would like and need to make sound decisions.
How would you advise planners looking to move to the tech or private sector?
Planning skills are transferrable everywhere. Start networking, plain and simple. Look for a mentor who is doing work that interests you. I found my positions at Facebook and Swiftly through resources such as LinkedIn and the Women's Transportation Seminar (WTS), a national organization with chapters all over the country.
As a planner looking to transfer your skills, you have to take risks. It may seem counterintuitive, but if you want to find unique job opportunities, step out of your comfort zone and out of your usual way of doing things.
What do you see for planning in the post-pandemic world?
Throughout 2020, I worked as a consultant, and the mindset was one of pushing forward and looking ahead to long-term outcomes. In my new role, I help agencies think incrementally, equipping them with information so they can make timely decisions to continually adapt in this uncertain time. Transit ridership patterns are changing, and public agencies are under pressure to deliver effective service. The challenge is that the pace is quicker and there's less time for problem-solving. Planners must be proactive and come up with solutions that are useful now.
All this may be uncomfortable, but if you are going to influence positive change, this is the time to step up.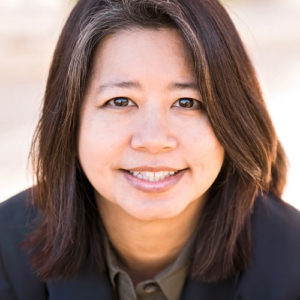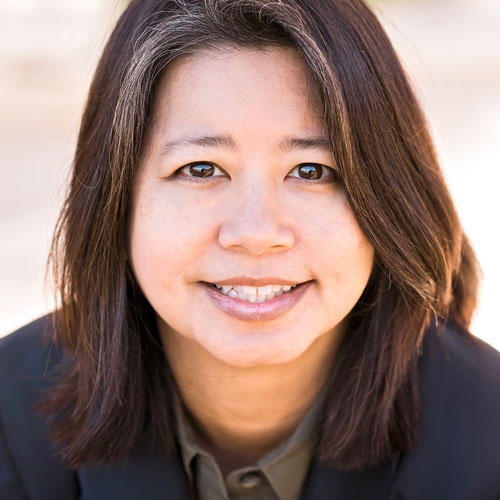 Interviewer Catarina Kidd, AICP, is senior development manager at FivePoint and a guest writer for Northern News. All interviews are edited.