A guide for students graduating in urban planning
By Alex Hinds
A version of this article previously appeared in "FOCUS 18: Journal of the City and Regional Planning Department, Cal Poly San Luis Obispo," December 2021.
After being hammered by the Great Recession, Covid-19, a destabilized climate, wildfires, floods, racial and socioeconomic inequities, and potential insurrection, the field for planners, community development specialists, and design professionals has expanded to reflect new realities.
As emerging professionals, you will be far less tethered to either working as a public sector arbiter of often outdated rules or working for the private sector, largely following an outmoded playbook. Planning, its rules, and our behaviors are becoming smarter, fairer, and better. So are retooling to address the compelling issues of the day, tracking what is working (or not), and adapting accordingly.
Despite the very unfortunate circumstances of the past two years, we have seen many promising adaptations, such as enabling more outdoor eating activities and an increased acceptance of working from home offices over the Internet — for those fortunate enough to do so. At the same time, soft skills — active listening, conflict resolution, and cross-cultural empathy — are being increasingly recognized as essential if we are to reach out and engage with each other through an equity-oriented lens.
Are you about to graduate? If so, you will want to carefully consider various internships and whether you will be best suited to work in the public, private, or nonprofit sectors. Ask yourself: Are you looking to land a behind the scene, steady career? Are you after a good pension? Do you trust a mostly market-driven, non-profit, or regulatory approach? Are you hell-bent on changing the rules from the inside? However you answer, most opportunities are likely to be very demanding, and your big career break is likely to come later than sooner.
My big career break came 30 years ago, after stumbling upon San Luis Obispo's awesome Thursday evening farmers' market. Higuera Street was closed to cars and abuzz with people buying and selling local food and produce, listening to live music, and hawking their varied beliefs, all just a short walk away from SLO County's Planning and Building Department offices. Hmm, what a cool place, I thought. A few months later I was driving down from Lake County to begin work as SLO County's new Director of Planning and Building.
It's been more than 20 years since I worked for San Luis Obispo County and as a part-time planning instructor at Cal Poly SLO. I benefitted immensely from a learning-by-doing experience in both places and reluctantly moved to new challenges and opportunities elsewhere.
Landing and succeeding at a dream job doesn't just happen. I suggest researching the local issues and expectations of a position and the place before applying for the job. And avoid long, wordy cover letters and cookie-cutter résumés. Organize your cover letter and résumé to showcase your ability to do the work and achieve the outcomes the employer is seeking. Often the first job out of school is the hardest to land, so be flexible on the location and position.
Time flies, and I have morphed from a young planner/advocate into a planning elder. Perhaps some of what I learned along the way will prove helpful as you seek your niche in the planning profession.
Play to your strengths. Where appropriate, volunteer to work above your pay grade.
Planning and community development is a team sport. Be respectful to all, and generous with praise.
Strive to innovatively address compelling issues and characterize desirable outcomes.
Keep current with science as we transition away from fossil fuels. Update policies, codes, and programs accordingly.
Pursue awards that showcase your (and your team's) best work. They help inform the profession.
Maintain your credibility and encourage widespread public participation by reaching out and listening to all people, including the underrepresented.
Accelerate your learning. Consider purposeful international travel and collaboration, when it's again safe to do so.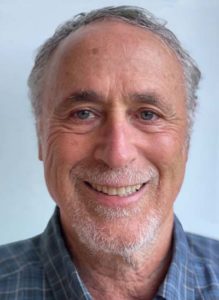 Alex Hinds is the International Co-Director for APA California – Northern Section. He previously co-founded and worked for the Center for Sustainable Communities at Sonoma State University (SSU) and was a planning lecturer at SSU and at Cal Poly, SLO. From 1984 to 2008, he served successively as Planning Director for Lake County, Planning and Building Director for San Luis Obispo County, and Community Development Agency Director for Marin County. Hinds led the award-winning 2007 Marin Countywide Plan update with its trendsetting sustainability and climate implementation programs. You can reach him at alexhindsmarin@icloud.com.