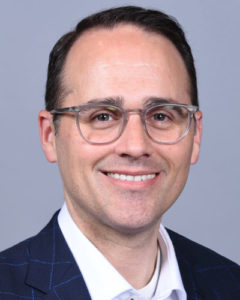 Gerry Beaudin, AICP, is now City Man­ager, City of Pleas­anton, where he had been the Director of Com­munity Develop­ment, 2015-2019. He most recently was as­sistant city manager for the City of Alameda for just under three years. From 2000 to 2015, Beaudin held a series of increas­ingly responsible planning positions in Calgary, Toronto, Los Altos, South San Francisco, and Mountain View. He holds a master of science in planning from the University of Toronto and a BA in geography from Queen's University, also in Ontario.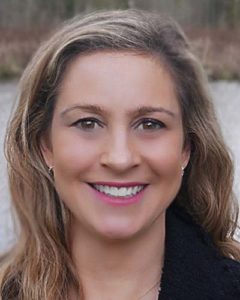 Jamie Bourne has joined Good City Company, where she is cur­rently As­sistant City Plan­ner for the cities of San Carlos and Portola Valley. She just moved back to the Peninsula after seven years in Washington State. Local planners may remember her from her two years with Neal Martin & Associates, 2005-2007. Bourne holds a master's in environmental analysis and urban and regional planning from UC Irvine.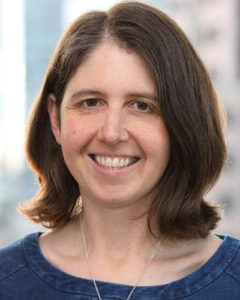 Dahlia Chazan, AICP, has joined Caltrain as Deputy Chief, Caltrain Plan­ning, lead­ing the Caltrain Plan­ning Depart­ment. She had worked for Arup for 10 years, most recently as assoc­iate prin­cipal leading the integrated planning team; she was serving as planning lead for the planning and engineering contract on Link21, the new transbay rail crossing. Before that, she was at Placeworks (formerly DC&E) for more than six years. Chazan holds a master's in urban and regional planning, a master's in environmental policy (both from the University of Michigan), and a BS in ecology, behavior, and evolution from UC San Diego. She chairs SPUR's Oakland Board and served on our Northern Section Board as East Bay Regional Activity Coordinator (RAC) from 2013-2015.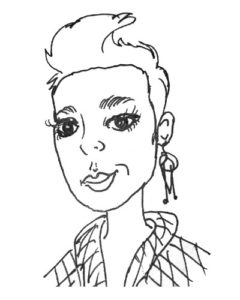 Mari Hsu, who had been assoc­iate editor for North­ern News and SJSU Student Repre­sentative to the North­ern Section Board, is now an Assoc­iate Trans­portation Planner with Green DOT Trans­portation Solutions, Chico. They grew up in a part of Appalachia that relies solely on personal cars, and access to public and active transit is near and dear to their heart. Now the holder of an MUP from San José State University, Hsu centered their Masters Planning Report on mobility justice and community engagement around bus rapid transit implementations in the East Bay and San Francisco. Hsu also holds a bachelor's degree in physics from Bryn Mawr College.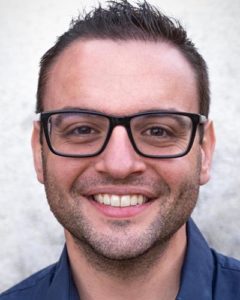 Alex Eisen­­hart, a trans­portation com­muni­ca­tions pro­fes­sional, is the new Com­muni­ca­tions Director for North­ern Sec­tion. He holds a master of science in trans­portation manage­ment from the Mineta Trans­portation Institute at San Jose State University and a BA in media arts production from Emerson College (Boston). Eisenhart has worked in communications for the Santa Clara Valley Transportation Authority, Caltrain/SamTrans, City of Dublin, and San Mateo County Health Department. He brings to the Board his passion for storytelling, transportation, and sustainability. A self-proclaimed aviation geek, Eisenhart can list the entire fleet and route hub of every major U.S. airline.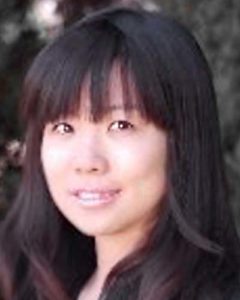 Xue Ling, AICP, is the new Mid-Career Plan­ners Group Director for North­ern Section. Ling is an assoc­iate planner with the County of Santa Clara and lives in Saratoga. Between 2011 and 2019, she worked as an urban planner and land­scape designer with SOM (San Francisco), HOK (San Francisco), and SWA (Laguna Beach). Ling holds a master of urban and regional planning from UC Irvine and a BS in urban planning from Tongji University, Shanghai. She also serves on the APA California Board as the Awards Coordinator for APA California.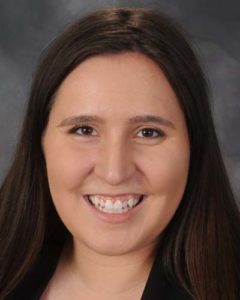 Elizabeth Owen, upon comple­tion of her master's degree in urban and re­gional plan­ning from UCLA this June, will be joining Arup as a Graduate Trans­portation Plan­ner in their San Francisco office. Owen has held a number of land use and trans­portation intern­ships since 2018. She holds a bachelor of urban studies and planning from UC San Diego, and was a student representative to APA California's executive board, 2019-2021.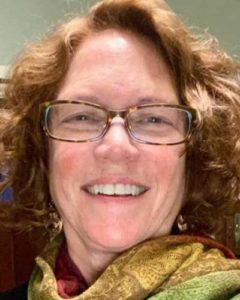 Christina Ratcliffe, AICP, is now Plan­ning and De­velop­ment Services Di­rector for the City of Vallejo, where she had been plan­ning manager. Ratcliffe was com­munity and eco­nomic develop­ment di­rector for Martinez, 2017-2020, and community development director for Benicia, 2015-2017. Before that, she worked in the planning departments of Orinda, Alameda, Berkeley, and Saratoga, in addition to nine years with consulting firm PMC. Ratcliffe holds a master's in city and regional planning (UC Berkeley) and a BA in urban studies (San Francisco State). She served on the Northern Section Board as Professional Development Director (2003-2006 and 2009-2010). Ratcliffe is excited to continue building the Vallejo team and shepherding its many great projects. At home, she enjoys relaxing with family and friends and hiking with her mutt.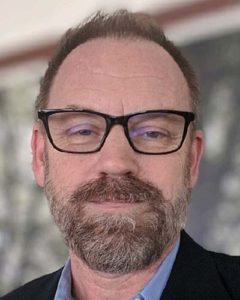 Timothy Rood, AICP, is now Com­munity Develop­ment Di­rector for the City of Hercules, where he will guide the remain­ing phases of the Bayfront, Town Center, and re­gional transit center. Rood had been with the City of San Jose for five years as a prin­cipal planner and later as plan­ning divi­sion man­ager. He was an owner of Community Design + Architecture (2006-2017) and a principal at Calthorpe Associates (1998-2006). Rood holds M.Arch and MCP degrees from UC Berkeley and an AB in architecture from Columbia. He served as a Piedmont City Councilmember (2014-2021) and represented Piedmont on the boards of East Bay Community Energy and the Alameda County Waste Management Authority, Energy Council, and Recycling Board, collectively known as StopWaste.org.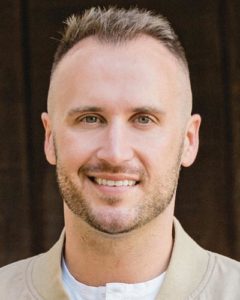 Nick Zornes is the new De­velop­ment Ser­vices Di­rector at the City of Los Altos. Zornes has been an environ­mental planner with the Ne­braska Depart­ment of Environ­mental Quality, plan­ner for the City of Dana Point, Cali­fornia, a plan­ner for the City of Encinitas — and most recently — planning manager for Riverside. He holds a master's in community development from the University of Nebraska (Lincoln) and a bachelor's in urban planning and sustainability from Arizona State University (Tempe).