CA Planning Roundtable and APA California are teaming up again to offer the 2023 Planning Leadership Academy. This one-of-a-kind professional development opportunity supports the next generation of professional leadership by fostering active participation and insightful discussion on leadership issues including leadership values, mindset, emotional intelligence, negotiation, and diversity, equity & inclusion.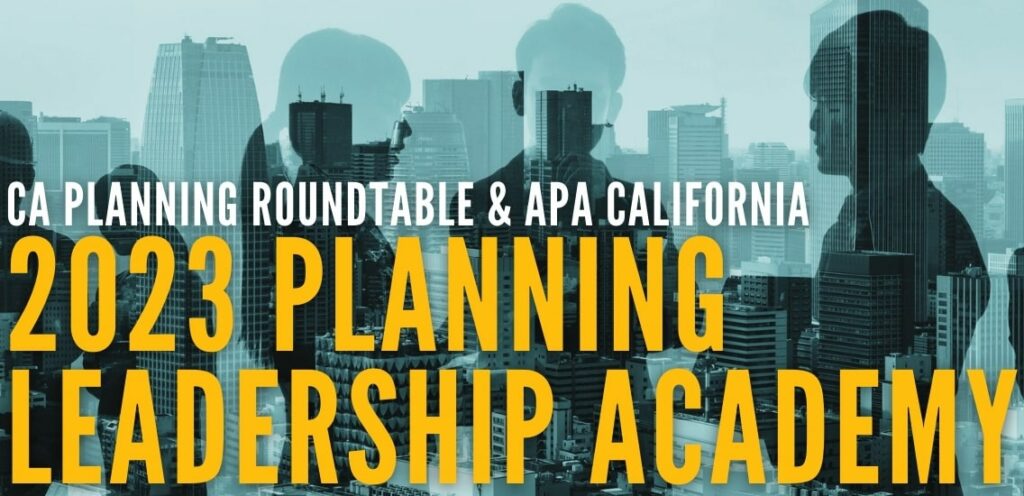 During this 6-course virtual program held from January-June 2023, participants will learn from accomplished leaders from the California Planning Roundtable and APA California, who represent agencies and firms across California. Continuing Maintenance credits are available, and the fee is $75.
To learn more, visit https://cproundtable.org/projects/leadership-academy/.