Book review by Krystle Heaney, AICP, November 6, 2022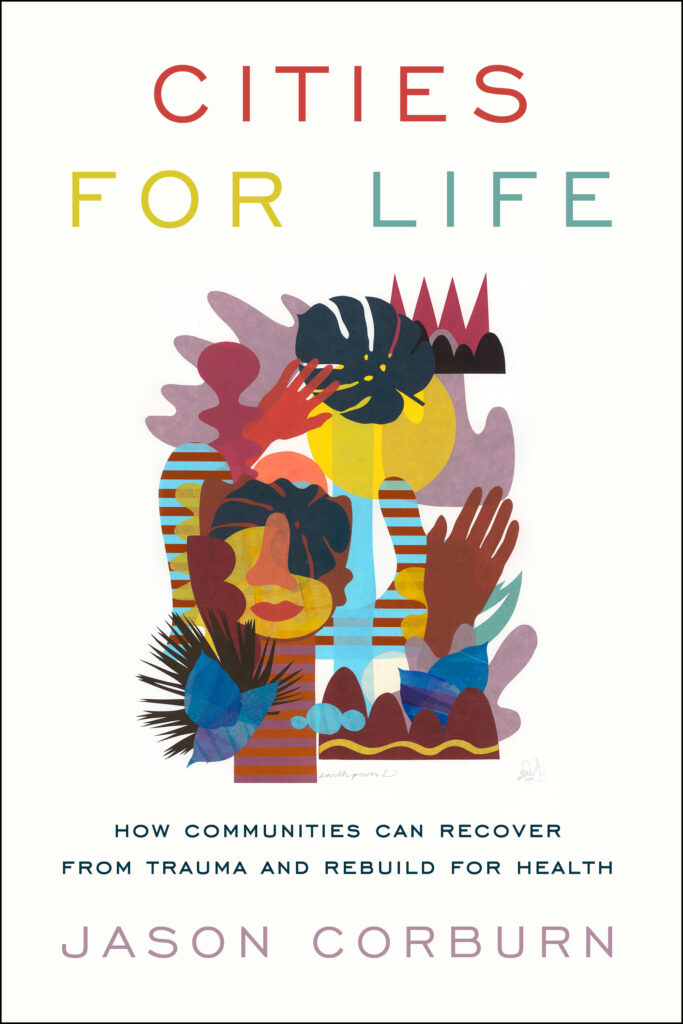 What is a city for life? Shouldn't all cities be for life? A city is not just a place where people come to work, shop, and play, it is a place where people are – where they live. But oftentimes cities are planned and governed as just streets, buildings, water mains, and sewers with little regard as to how the city makes people feel.
Cities can often be imposing concrete jungles filled with car exhaust and dumpsters, along with dark alleyways with lurking creatures waiting to pounce on the unsuspecting. It doesn't have to be this way, though. Cities can be vibrant, pulsing, epicenters of culture, joy, health, and wellbeing, where its citizens feel looked after and cared for. This is what a city-for-life strives to be: a place with ample access to open spaces, healthy food, culture, health services, and education to support its citizens and help them thrive. In his book Cities for Life, author
Jason Corburn discusses how cities can change from unhealthy environments that lower life expectancies of residents to places of hope and healing where lives are improving and people feel at home.Jason Corburn is a professor in the School of Public Health and the Department of City and Regional Planning at UC Berkeley. He directs the Center for Global Healthy Cities at UC Berkeley and the joint master's degree in city planning and public health. Formerly, he was director of the Institute of Urban and Regional Development and co-chair of Global Metropolitan Studies at UC Berkeley.
Cities for Life begins by taking us through the basics of planning history. It offers an overview of some of the more famous cases of zoning practice and early city planning that tried to provide rules and regulations to protect city residents from potential hazards. Corburn includes brief discussions of John Snow's investigation of London's 1854 cholera outbreaks, Alice Hamilton and Florence Kelley's investigations of factory working conditions in the U.S., and Yick Wo's case against a San Francisco ordinance outlawing laundry businesses in wooden buildings. It also delves into how institutional racism can have lasting effects on communities' health and wellbeing even after steps have been taken to right past wrongs.
The book attempts to demonstrate that cities and urban development can support improved health outcomes and a higher quality of life for residents. Corburn summarizes several case studies where cities have implemented programs and public works projects to raise the quality of life for its most vulnerable populations. These include Richmond, California; Medellin, Colombia; and Nairobi, Kenya. For each city, he provides an overview of different outreach steps and community engagement strategies. He then offers statistics describing how things have improved for those communities across certain health indicators such as average life expectancy, number of hospitalizations for chronic illnesses, homicides, and more.
Overall, the book emphasizes the importance of working with communities to develop strong relationships and constituent groups so that community members are heard and have a hand in building their own future. The book is alive with insights into strategies that can be used to help create better cities including one-on-one meetings with community leaders, ample youth outreach, inclusion of fringe communities, recognition of ongoing trauma, and addressing long term toxic stress.
Although for some Cities for Life may not be the most riveting read, Corburn provides detailed information about each of the case cities and offers compelling ideas on how health and well-being can be incorporated into all aspects of city planning. The book contains important information about how planners can be more mindful of the lasting impacts that cities have on their residents and how special consideration should be given to some of their most vulnerable residents. In the words of the author, "Becoming a city for life means inculcating love into public policy."
Cities for Life: How Communities Can Recover from Trauma and Rebuild for Health, by Jason Corburn (Island Press, 2021) Paperback, 234 pp. plus notes. ISBN 1642831727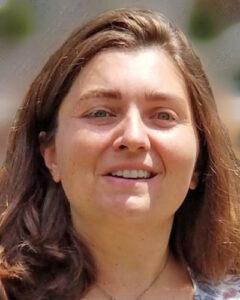 Reviewer Krystle Heaney, AICP, is a Senior Planner with Planwest Partners in Arcata. Before joining the firm in 2019, she was a natural resources analyst with EN2 Resources in Placerville. Heaney is a Certified California Naturalist and holds a BA in geography from Cal State University–Sacramento. Check out her past Northern News articles, "Small Towns take planning big" (February 2021) and "Crescent City's 'Economic Cookbook'" (October 2021).