$84,094.40 - $102,232.00 USD / Year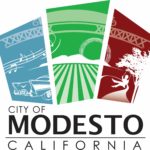 Website City of Modesto
The Senior Planner is responsible to organize, assign and review the work of assigned personnel engaged in professional planning; to perform advanced level professional work pertinent to current and/or advance planning; and to provide responsible staff assistance to the Planning Manager.
APPLICATION PROCESS
Applicants will be assessed on the application submitted. Due to the volume of applications received, resumes will not be screened for the purpose of determining who is the most qualified to compete in the testing process. It is the applicant's responsibility to fill out the "Education" and "Work Experience" sections of the application with complete information and adequate detail. Do not substitute any part of the application with the words "SEE RESUME."
All applicants who meet the minimum qualifications of the position will be placed on an eligible list and invited to a selection interview with the hiring department.
Human Resources reserves the right to revise the process to best meet the needs of the City.
Apply online at www.modestogov.com. City application is required, including supplemental questionnaire. The City of Modesto is an Equal Opportunity Employer.