$91,158.00-$123,331.00 USD / Year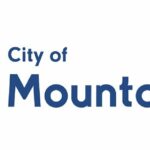 Website City of Mountain View
What's the Role?
We're looking for a highly motivated, enthusiastic self-starter to take on the role of Junior Planner. The City currently has one vacancy in this newly created position. This is the entry-level position class in the Planner series, where candidates possess the applicable education and training background required of the class in the Planner series yet may lack professional work experience. You will join a fast-paced, dynamic team environment, and work under direct supervision while learning primary job tasks, including assisting at the public counter with general inquiries and managing permit application intake and distribution. The Junior Planner will also have exposure to work on innovative planning projects, both current and advanced, within the Planning Division. As part of the Community Development Department, the Planning Division is a tight-knit team focused on creating and implementing innovative planning policies and projects to address community goals and needs. The Junior Planner will receive immediate supervision by a higher-level professional planner. This position exercises no supervision. If you are looking to make a community-wide impact, have a strong customer service drive, and want to start an exciting career in City planning, this position is for you!
The Essentials
Equivalent to a bachelor's degree from an accredited college or university with major course work in urban planning, housing, architecture, transportation planning, sustainability, or a closely related field
Possession of, or ability to maintain, a valid California Driver's License
Bonus Points:
A master's degree in urban or regional planning, architecture, or a closely related field
A member of the American Institute of Certified Planners (AICP) or are an AICP Candidate
What You'll Do
Manage routine to complex development projects including mix-use, commercial, and residential.
Perform professional level work in the fields of current and advance planning.
Review development proposals for conformance with appropriate regulations and consistency with established policies; prepare reports and recommendations.
Confer with and advise architects, builders, attorneys, contractors, engineers, and the general public regarding City development policies and standards.
Perform site visits relating to new development applications, building construction, and code enforcement issues.
Prepare staff reports and graphic displays; respond to public counter inquiries; research and draft ordinances for review.
Make presentations to the City Council, Environmental Planning Commission, Zoning Administrator, Development Review Committee, developers, community groups, and outside agencies.
Contribute to improvements in planning procedures and related information systems.
Assist or serve as a project manager for long range and current planning projects, including managing project schedules, coordinating and building effective working relationships with other City departments and outside agencies, and managing consultants.
Are We a Match?
You are a clear, strategic thinker with strong project management skills
You are passionate about striving to improve the Mountain View community and provide excellent customer service
You are collaborative, both with co-workers and stakeholders
You are adept at managing multiple priorities in order to meet targeted deadlines
You are capable of mastering new technology in the Department, assisting others along the way
You are reliable and flexible in a fast-paced work environment
You are a professional with top-notch public speaking and customer service skills
Submit your complete City application with responses to supplemental questions and a copy of your resume online at calopps.org or to the Human Resources Department; City of Mountain View, 500 Castro Street, Mountain View, CA 94041, (650) 903-6309.  Please provide a valid email address on your application.   Application materials will be screened on a continuous basis with a first application review date of Tuesday, January 31, 2023.