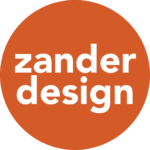 Website Zander Design
Design for Access
Zander Design is looking for an emerging designer or planner to join our small team on a full or part-time basis. This is an exciting opportunity for someone looking to learn and grow in a supportive and thoughtful environment doing meaningful work.
Zander Design focuses on planning and designing public access to outdoor spaces, including paved and unpaved trails, campgrounds, parks and open spaces. Our projects range from regional trail master plans, to campsite design, to small trail entry design, and everything in between.
We believe everyone should have safe and inviting access to a network of beautiful spaces and that the people creating those spaces should work in a supportive and inclusive environment.
Additional information about Zander Design can be found on our website (www.sofiazander.com).
What you'll be doing
You will get to be involved in every aspect of our projects and expand your skills and knowledge through paid professional development.
Typical work includes:
Editing or creating maps in GIS
Drafting design details using AutoCAD
Rendering a site plan in Photoshop, Illustrator, or other graphic software
Creating photo renderings in Photoshop or other graphic software
Editing or creating conceptual diagrams in Illustrator, or other graphic software
Taking notes and providing input during project meetings
Attending and documenting site visits (including photographing and note-taking at undeveloped and/or remote locations)
Updating cost estimates using spreadsheet software
Researching potential projects by searching for RFPs
Organizing files
Researching and writing plan material, such as maintenance best practices or project history
Developing outreach materials, such as flyers, surveys, and simple websites
Coordination with clients that include public agencies and nonprofits
Coordinating with engineers, biologists, archaeologists, and hydrological scientists
Skills & Qualifications
We are flexible in what you bring to our team, with only two firm requirements:
Enthusiasm and interest in developing beautiful and inclusive outdoor access projects.
Skill in either AutoCAD or GIS and an interest and willingness to learn the other
A full list of skills that are desirable (but not required) include:
Software
AutoCAD
GIS (ArcMap and QGIS)
Adobe Creative Suite (Photoshop, Illustrator, & InDesign)
Google Suite (Gmail, Calendar, Docs, Sheets, Slides, Drive, and more)
Microsoft 365/Office (Teams, Word, Excel, Powerpoint)
Skills & Knowledge
Writing & editing
Photo illustration/rendering
Plan illustration
Graphic design
3D modeling
Website editing/development
Statistical analysis
Trail construction
Active transportation
Language translation
Local knowledge of parks and trails
Work location, hours, and pay
Pay range is $30 – $45 per hour, depending on experience. Our standard full-time work-week is 35 hours, and we can accommodate someone working a regular schedule anywhere from 15-35 hours per week. We offer paid time off, including standard paid holidays, and paid professional development.
Our office is located in a quirky old building in South Berkeley, close to the Berkeley Bowl, Ashby BART, AC Transit (12, 18, and F), and several great places to get food and drinks. We are lucky enough to share our space with four other lovely design firms who provide inspiration, camaraderie, and wisdom.
We all work a hybrid schedule: you will not be required to come to the office daily, but should be available to work in-person at least one day per week.
Ready to talk?
If this sounds interesting to you, please send a PDF of your resume and portfolio (or a link to an online portfolio) to jobs@sofiazander.com. Please do not call or email directly.
Zander Design celebrates diversity, fosters an inclusive workplace, and is an equal opportunity employer. We encourage folks from all backgrounds to apply, even if you do not meet all of the preferred qualifications.