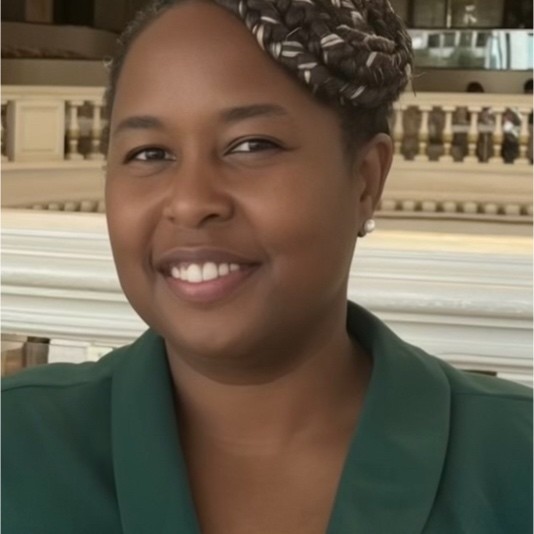 Email
sfrac@norcalapa.org
Pronouns
Elle/Ella/She/Her
Carla Mays
San Francisco
Carla Mays recently joined Northern Section's Board as the Regional Activity Coordinator for San Francisco. Mays is the Co-Founder and head of Global Policy and Research at #SmartCohort, and a Founding Principal at Mays Civic Innovation. Her expertise includes digital transformation, smart cities, and transportation equity.
Mays's work is focused on governance, finance, and policy implementation. As the leader of #SmartCohort, she strives to enable an equitable, smart, and disaster-resilient world through applied research, programs, and international educational exchanges. Her work spans the globe, with a focus on Asia-Pacific, the Association of Southeast Asian Nations (ASEAN), the Greater Gulf Cooperation (GCC), Germany and Switzerland. Mays has also served as a UN Climate Action delegate with her work leading a #RoadToCOP28. She is also passionate about supporting her own community. This summer, Mays has joined the ULI San Francisco Committee on San Francisco Downtown Recovery.
Mays received both a bachelor's and master's in public administration from San Francisco State University. She is an alumna of UC Berkeley – Haas School of Business Executive Program, the Executive Global Cities Program at the London School of Economics, and the Future Cities Program at the Harvard Graduate School of Design. She has held fellowships at Clean Energy Leadership Institute, Urban Land Institute San Francisco Pathway to Inclusion, and CORO's Resilient San Francisco Leadership Academy Resilience during the pandemic.