Let's go Oakland!
The residential area north of the Coliseum BART Station is the start of recent transit oriented development. The Lion Creek Crossings apartment complex was built in 2006 on the site of the Coliseum Gardens public housing complex.  Single family homes are also located in this area bounded by 66th Avenue, International Boulevard, and Hegenberger Road.
The City of Oakland and BART are planning to develop the area near the BART Station with an expanded transit oriented development, which currently also includes Amtrak Capital Corridor and AC Transit access. Given the availability of land and the presence of the Coliseum Complex, there are plans to develop the area roughly bounded by 66th Avenue, San Leandro Street, Hegenberger Road, and Doolittle Road as "Coliseum City", including housing, commercial space, entertainment, and open space.
A focus of this plan aims to keep the three professional sports teams in Oakland. The Golden State Warriors are planning an arena in San Francisco in anticipation of the 2018 season. The Oakland Raiders and Oakland Athletics are rare in currently sharing stadium space. The Raiders have been in discussions with officials in other potential home cities, but will extend their lease for 1 year. The Athletics have signed a 10 year lease at the Coliseum.
More industrial and automobile related uses are located south of San Leandro Street. Hegenberger Road, which leads to the Oakland International Airport, is lined with airport uses such as parking, hotels, and motels, along with many gas stations and fast food options.
How to get to Coliseum:
By BART: From downtown Oakland, take the Fremont or Dublin / Pleasanton BART line from 12th Street to Coliseum Station, only 3 stops away.
Lion Creek Crossings apartments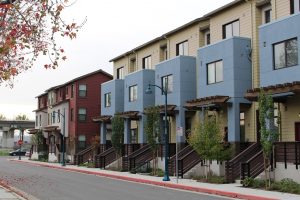 O.co Coliseum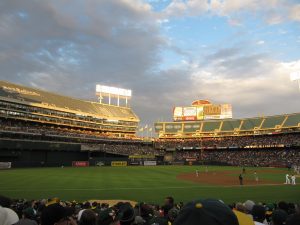 Walmart complex

BART to OAK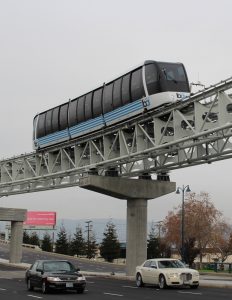 Guide and Photos by Jackie Yang