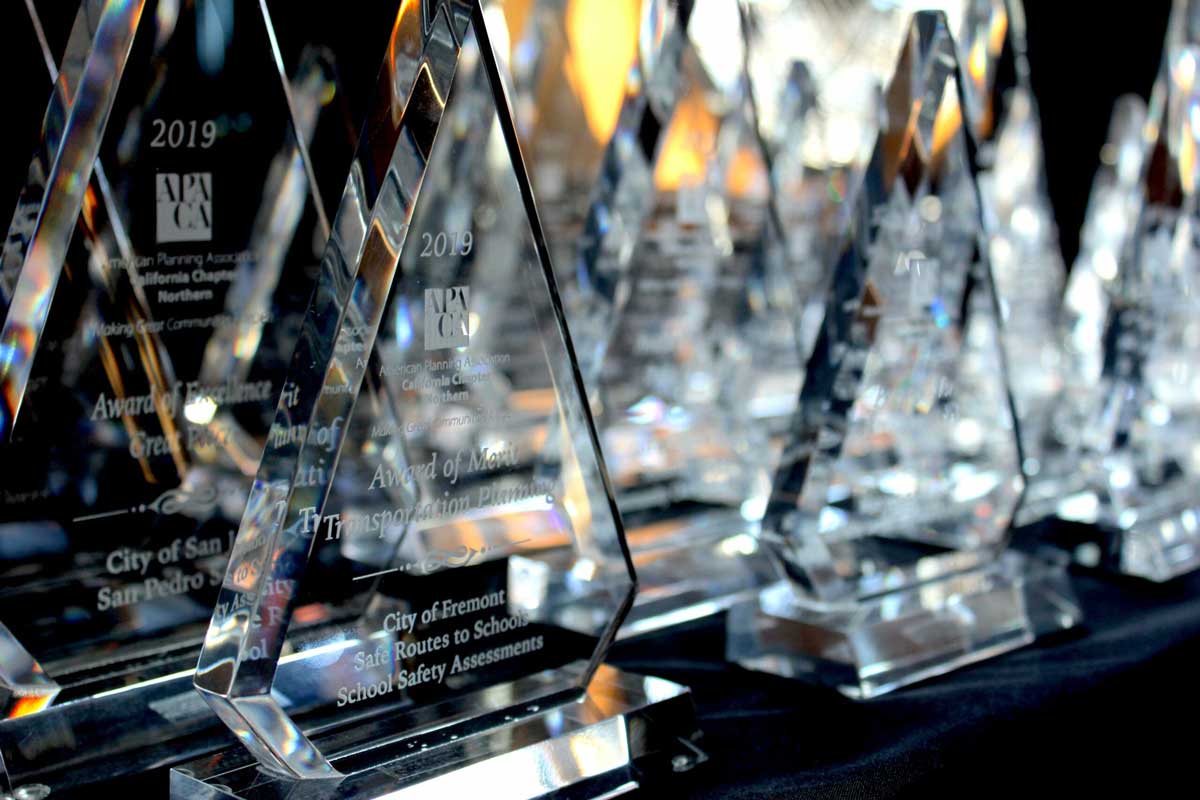 Northern Section Special Recognition Awards (2023)
This award recognizes the outstanding professional success and achievement at different points in their career. Three awards will be given out in this category to planners that made a contribution to the planning professions:
Emerging Planner Award – Within their first 10 years in the profession
Mid-Level Planner Award – With 10-25 years in the profession
Seasoned Planner Award – Planners with at least 25 years in the profession
Experience can include, but is not limited to, work as a professional planner in the public, private, and /or non-profit sectors, paid or unpaid internships, research, advocacy work, or involvement with local planning organizations.
Examples: contribution to research via papers, newspaper articles, creation of a planning related tool, thesis with real world applications, innovation in professional field, contribution to local chapter planning efforts, acting as a leader in their own organizations, encouraging innovative thinking, and community involvement and leadership.
Nomination Criteria and Application Requirements:
Experience/Education. Provide an overview of how the candidates education and experience have assisted them in achieving professional success and achievement in the planning profession.
Results/Innovation/Leadership. Describe any major contributions that the candidate has made towards advancing understanding / identifying solutions to a planning issue; and/or demonstrated and applied innovative thinking to a planning issue; and/or demonstrated leadership related to the planning profession/field including leadership roles in academic projects.