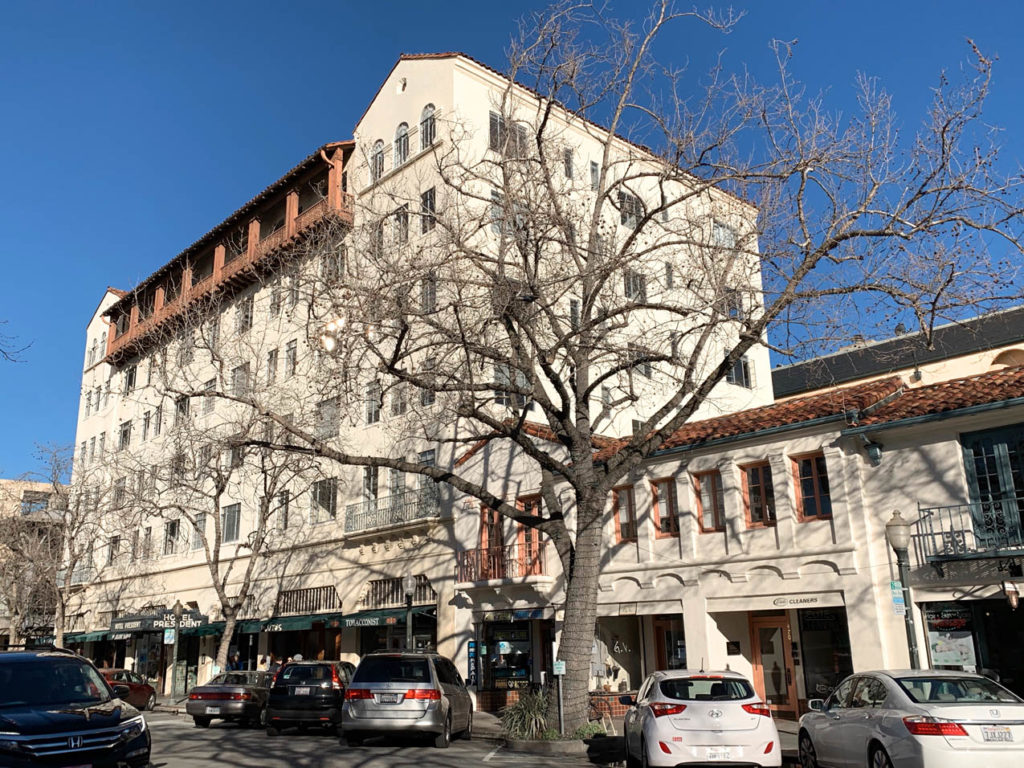 By Gennady Sheyner, Palo Alto Weekly, updated March 11, 2019.
"A proposal to convert the President Hotel Apartments to a luxury hotel hit a roadblock this week, when Palo Alto's Planning Director Jonathan Lait concluded that the project described in the development application would violate numerous zoning laws.
"The controversial project, which prompted the eviction of about 100 residents from the historic building at 488 University Avenue, does not comply with the city's parking laws and its retail-preservation requirements, Lait stated in a rejection letter issued to the project developer. The project also violates a recently revised law that bans the conversion of downtown's 'grandfathered' buildings from residential to non-residential use. 'It appears other items will conflict with the zoning code absent project modifications,' he wrote. These include regulations relating to retail, off-street parking requirements, and the 'building envelope.' 'Furthermore, there are no provisions for a commercial parking reduction available to this property,' Lait wrote.
[The developer] "had proposed converting 75 apartments into 100 guest rooms and seismically retrofitting the historic building."