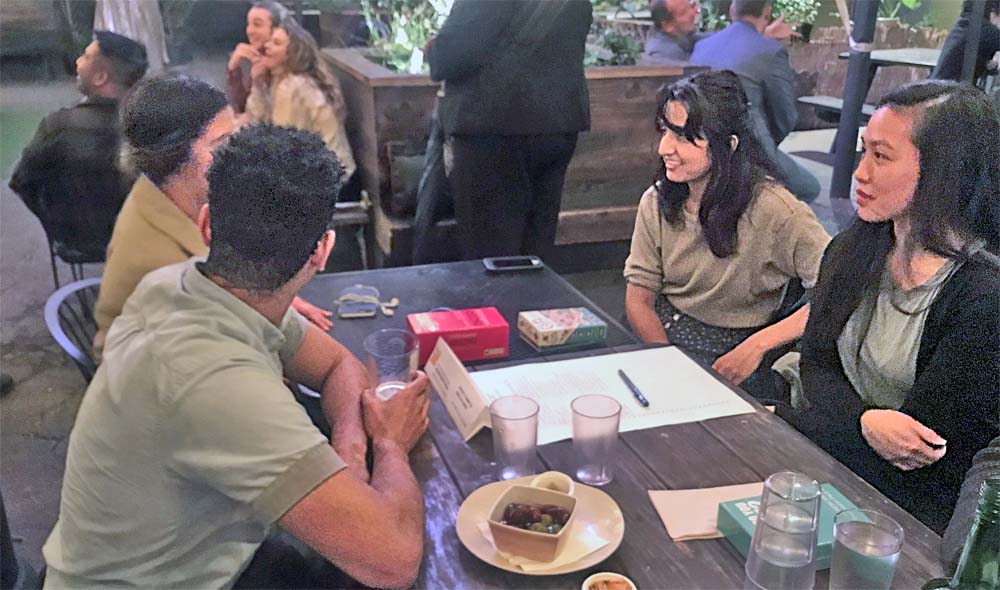 .
By Cherise Orange, April 2, 2019
Diversity Directors Cindy Ma, AICP, and Cherise Orange kicked off 2019 with STORYTELLING — an art and a creative way to connect people through words and to take their imaginations across distant lands. Stories can be funny, meaningful, emotional, or a mixture of all. Storytelling can help planners generate interest, understand the communities they serve, and empower residents.
The first Diversity event of the year, a Planners of Color (POC) mixer, was held Wednesday, March 27, at Lost & Found on Telegraph Avenue in Oakland. More than 25 Bay Area planners attended to exchange ideas, network, and enjoy.
To learn about what the Diversity Committee has in store for 2019 and to sign up for event blasts, please email diversity@norcalapa.org.