By Naphtali H. Knox, FAICP, with photos by Hing Wong, AICP
The Bay Area planning directors' meeting — always open to anyone interested — was well attended on May 17 . Attendees were given a lot to chew on: the rapidly changing landscape of housing policy, but also the changes coming in the Regional Housing Needs Allocation, with much bigger numbers and stricter rules for what can be counted as a developable site. Did I mention the excellent breakfast and lunch? Hing Wong, AICP, took these photos of several of the presenters. I added the captions.
"The search for solutions to California's housing crisis has reached unprecedented levels of activity in the state legislature and within our own communities. Dozens of new bills are slated for consideration in the coming years and their impact on municipalities throughout the state and region are hotly debated," read the agenda.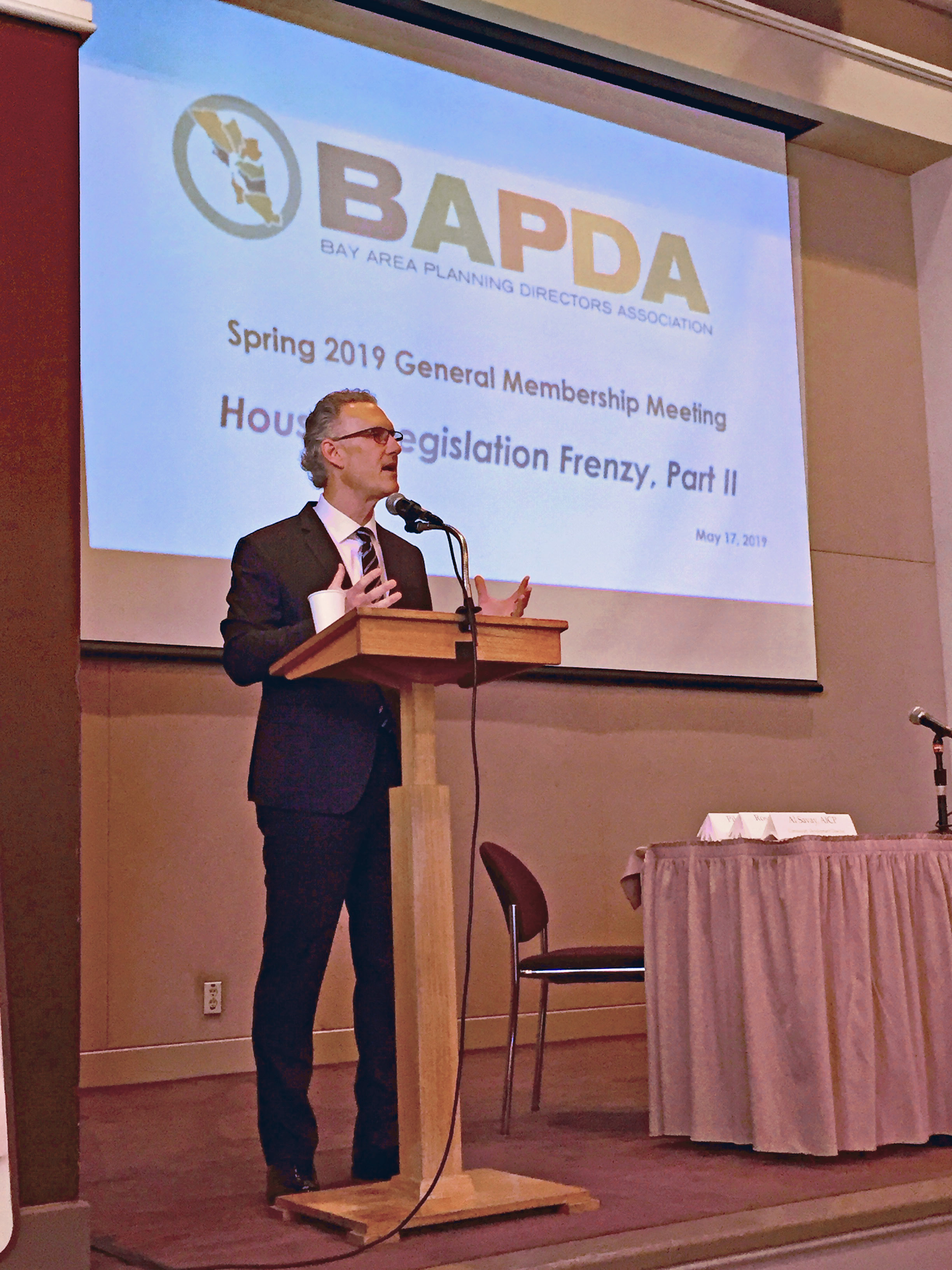 .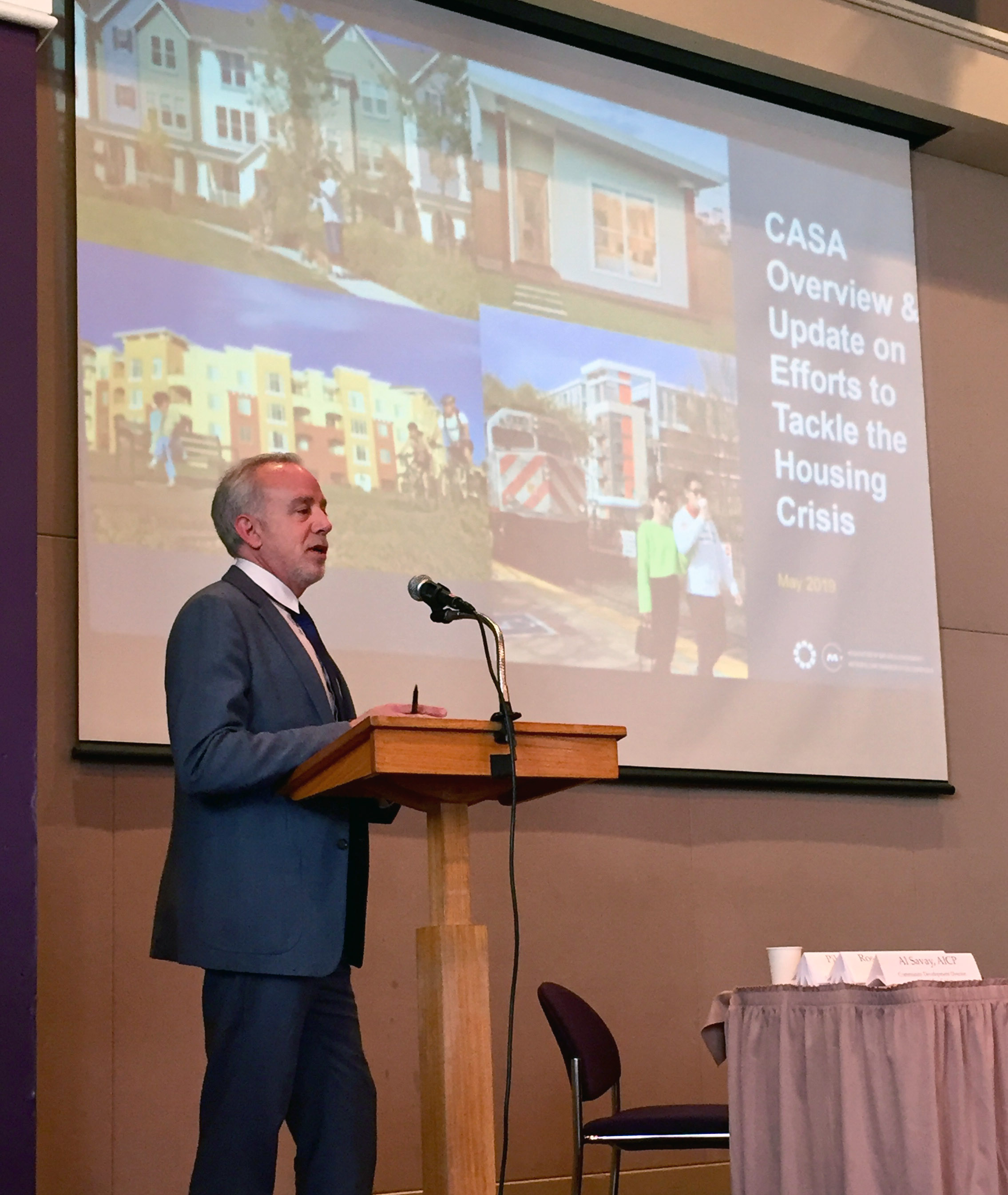 .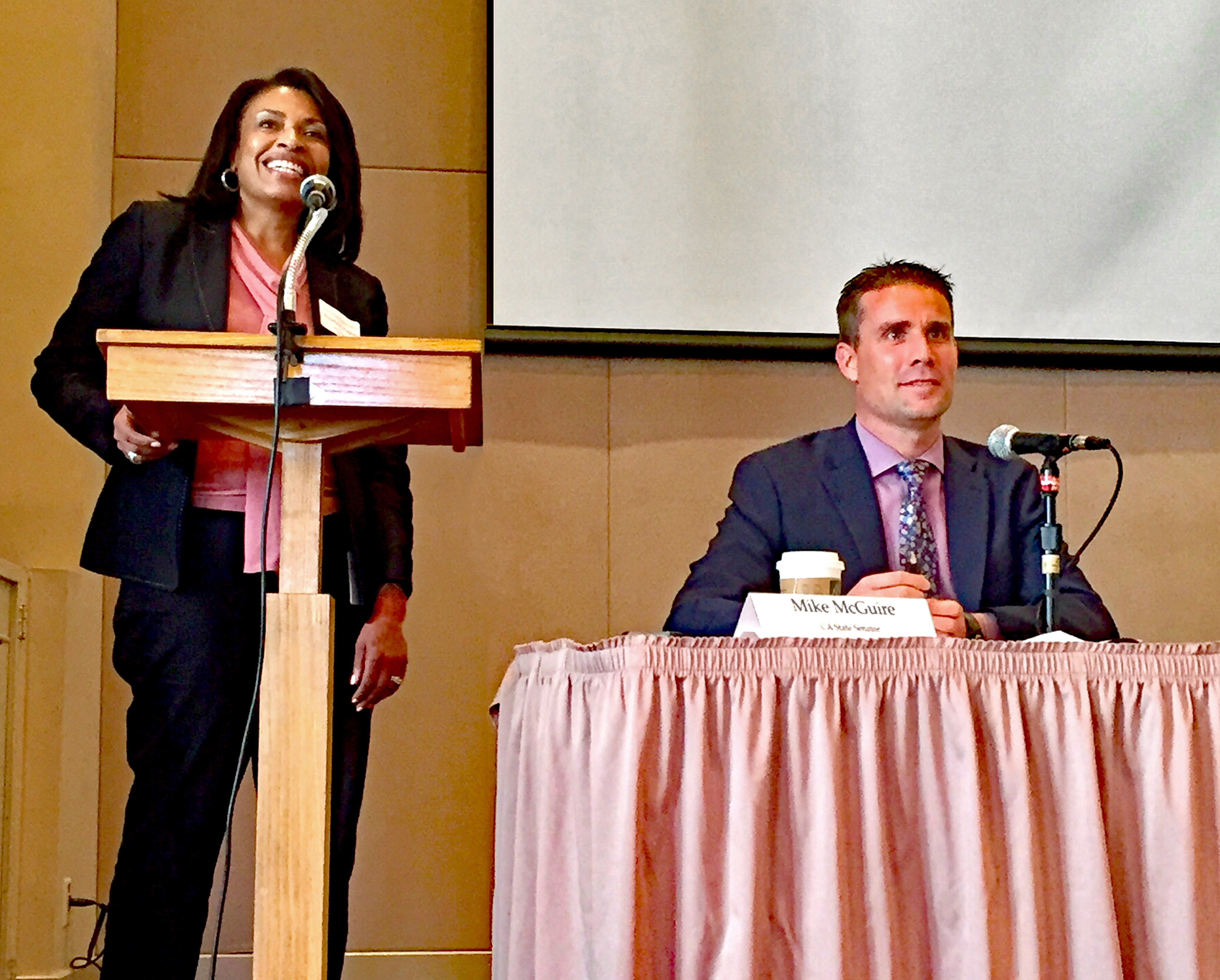 .