By Ryan Levi, Bay Curious, KQED, May 9, 2019
"Walking along Oakland's Broadway or Washington Street between Eighth and 10th Streets can feel a little like walking back in time: The neighborhood of Old Oakland has brick-lined sidewalks leading into grand Victorians that date back to the late 1800s.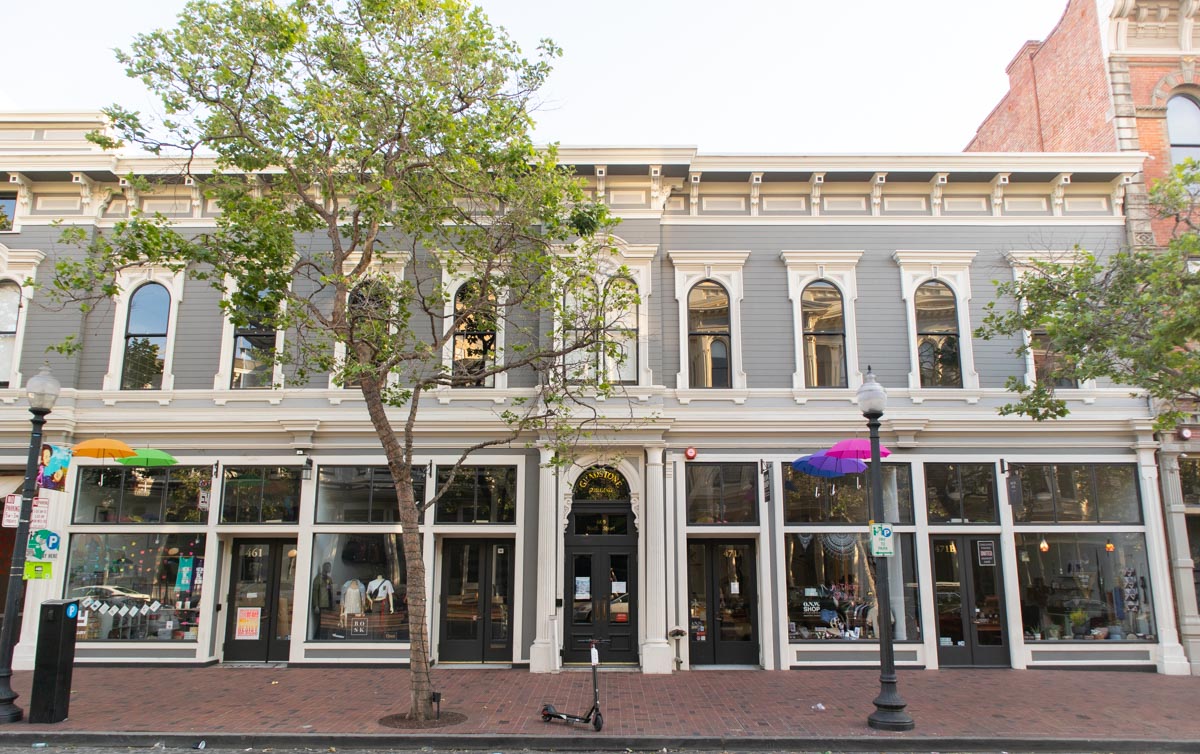 "Today's Old Oakland was the heart of downtown Oakland in the 1870s. Before then, Oakland was a small town.
"But in 1869, Oakland became the western terminus of the First Transcontinental Railroad, bringing a flood of new residents. The city's population more than tripled from 1870 to 1880, including a large number of African Americans who had recently been freed from slavery.
"To support its growing population, a thriving downtown built up along Washington Street and Broadway, in what is now Old Oakland, with residential hotels occupying the upper stories of the neighborhood's grand Victorians.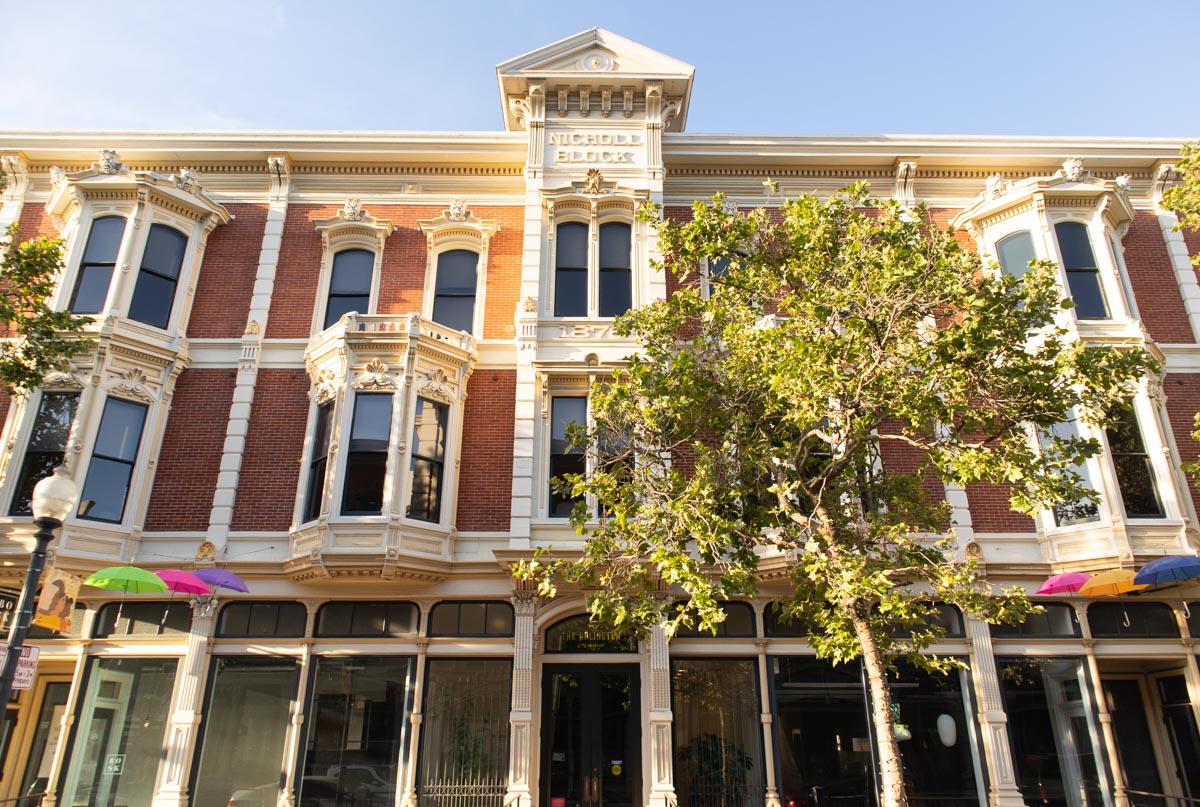 "After World War II, people started moving out to the suburbs. By the 1960s this area was largely Skid Row, and there weren't very many retail businesses. But many of the original buildings from the 19th century remained. The buildings caught the eye of Glenn Storek, an architecture student from UC Berkeley, when he first visited the old downtown for one of his classes.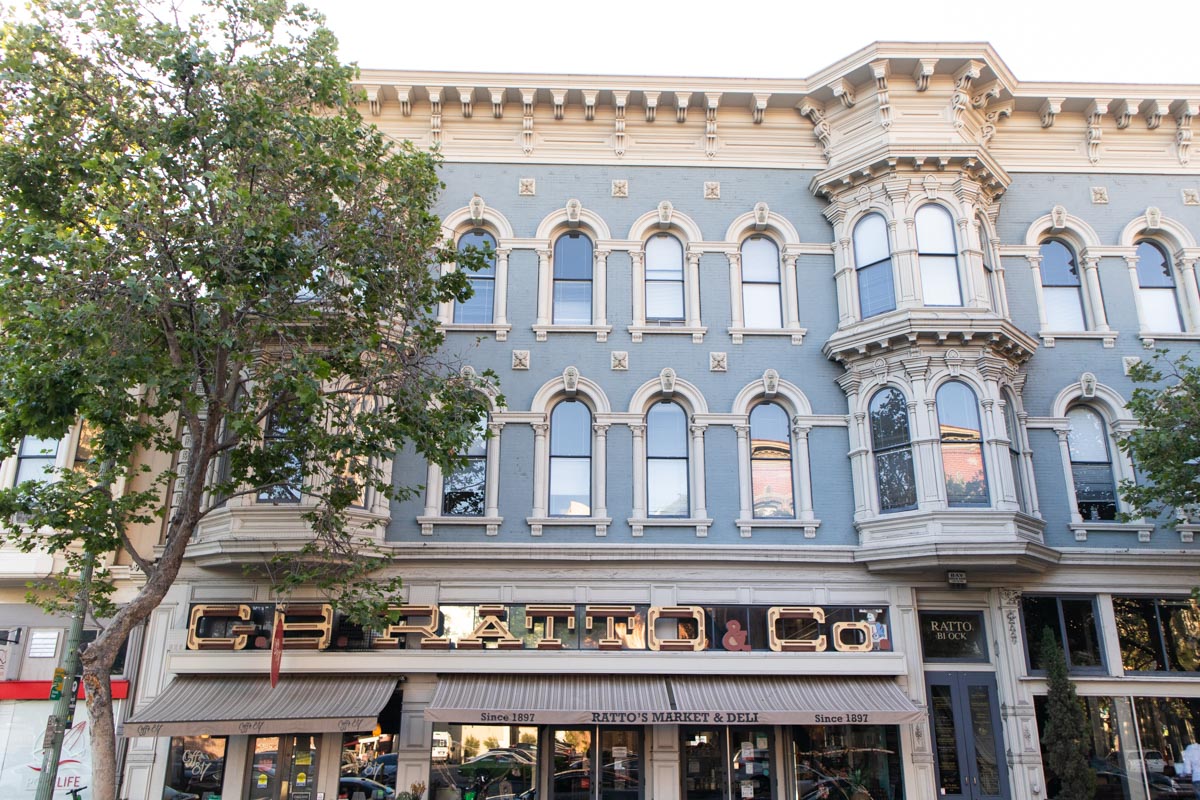 "In the mid-1970s, Storek worked with city leaders, including the head of the Oakland Redevelopment Agency, and Oakland's first black mayor, to get the city to designate the proposed restoration as an official redevelopment project: the city would use eminent domain to purchase all of the buildings in the neighborhood and sell them to Storek for restoration. It also allowed the city to sell bonds, backed by Storek, to pay for the project.
"Several of the businesses that were being bought out pushed back against the project, and it wasn't until the mid-1980s that all the original tenants had left and the restoration was able to begin in earnest.
"When the Loma Prieta earthquake struck on Oct. 17, 1989, none of the Old Oakland buildings restored and retrofitted by the Storeks fell.
"But a few months before the earthquake, the Storeks took out an $8.9 million loan from Citicorp, and a year later the bank foreclosed on the project.
"The bank took over and eventually sold the project to a new developer in 2001 (who sold it to another developer in 2015).
"Progress was slow, but Old Oakland is thriving now with trendy stores, hip restaurants and bars, a popular Friday farmers market, and even a Steph Curry pop-up shop. But none of that might exist if Glenn Storek hadn't stumbled upon those forgotten Victorians more than 50 years ago."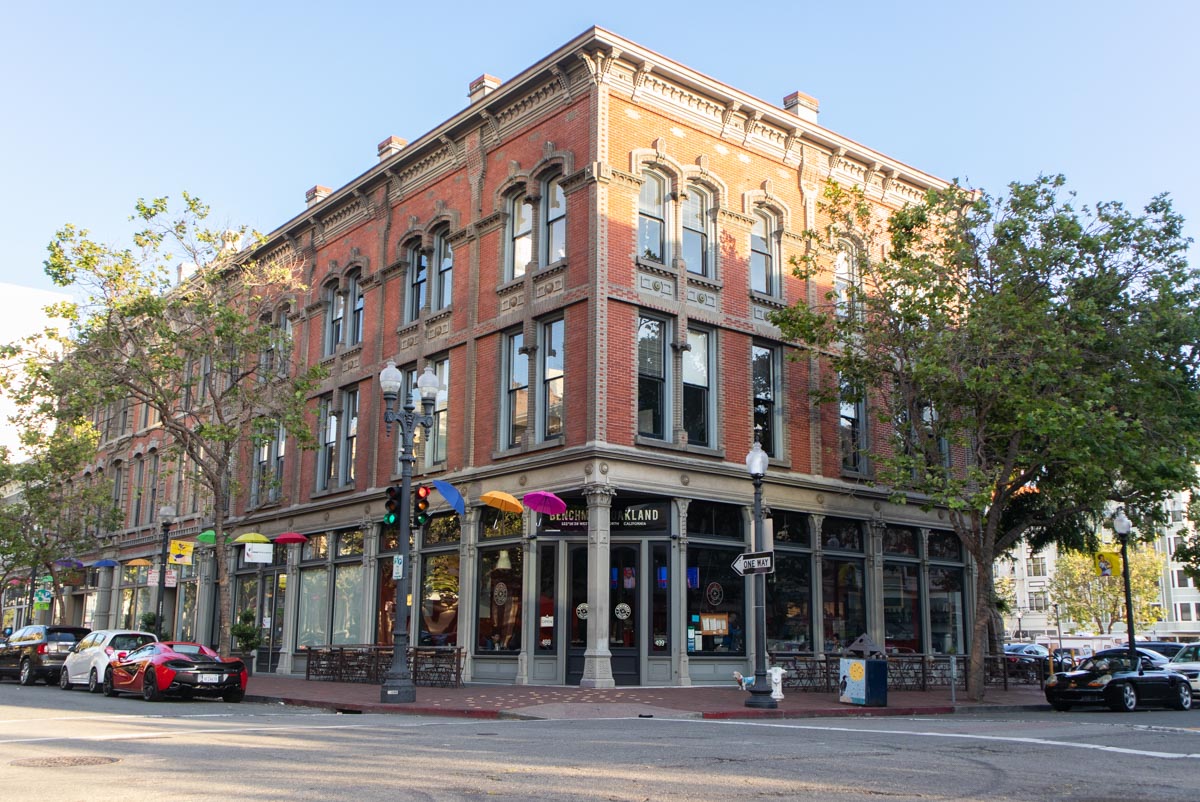 This is an excerpt. You can read the full article here.