By Danae Hall and Veronica Flores
With support from the APA California Northern Section Board, the Young Planners Group has rebranded as the Emerging Planners Group (EPG). This transition allows us to continue our outreach to students and new planners alike, including entry level planners and those transitioning from another field or industry. Regardless of your tenure in the profession, our goal remains to cultivate future leadership, and strong networks of emerging professionals, through career building programs, social events, and mentoring opportunities.
The EPG has a unique structure within the APA California Northern Section, in that we operate through a Steering Committee of committed EPG members who, since 2017, have been planning events and taking on leadership roles within the EPG. Initially, our events were concentrated in the South Bay, but we have since expanded to San Francisco and the East Bay. Our goal is to provide resources for all emerging planners in the Northern Section, wherever they live or work.
The Steering Committee hosts social and professional events throughout the year to network with other planners and exchange views on how to better engage with the community. Our most recent event was a casual summer picnic at Lake Merritt, where new and old faces gathered for summer treats and played a game of "Cards Against Urbanity." Some other past events of note include:
A walking tour of privately-owned public open space (POPOs) in San Francisco
A fireside chat discussing e-scooters in San Jose
An archeological walking tour around San Francisco's Transbay Center
Panels with the Bay Area Planning Directors Association (BAPDA), once in Oakland and once in San Francisco, and
A special tour of the Salesforce Tower (including the normally closed-to-the-public Tower Crown).
It may not be evident from the above, but being on the Steering Committee allows members to network "up" with the more senior planners and professionals who speak at these events. Our panels and fireside chats let Steering Committee members make valuable industry connections and gain event organization skills. Active members also to get to know each other better and build a strong network of peers in the Bay Area. Being on the Steering Committee also encourages emerging planners to attend more APA events and get more involved, since they will likely know at least one friendly face in the crowd.
Please join us
We hope you are interested joining our Steering Committee, but even if you aren't, you still get the chance to meet other professionals simply by attending future EPG events. Upcoming in Fall 2019, EPG will be collaborating on a transportation panel, happy hours with the Mentorship Program, host volunteer opportunities, and more.
Whether you are a newly emerging planner or new to the Bay Area, keep an eye out for future EPG meeting and event announcements at our Facebook page and the NorCal APA events calendar.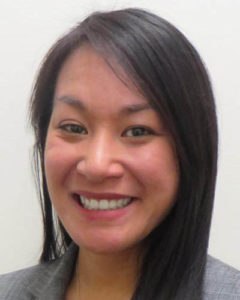 Veronica Flores, Co-director of the Emerging Planners Group, is a senior planner in the Legislative Affairs Section, San Francisco Planning Department, and played a role in creating the YPG Steering Committee in 2017. She holds a master of urban planning from San Jose State University and a B.A. in sociology from UC Berkeley.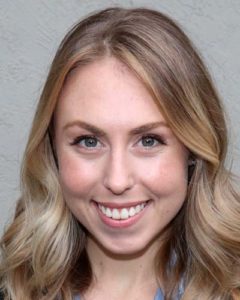 Danae Hall, Co-director of the Emerging Planners Group, is a transportation and land use manager at Kimley-Horn and has been an active member of EPG since 2017. She holds an M.S. in environmental management from the University of San Francisco and a B.A. in environmental economics from California State University, Chico.