With private financing the growing driver, owner-developers are trying
By Rene Bihan, Principal, SWA-San Francisco
Sports venues and stadia are mostly known for operating as fortresses, dormant most of the year, and flickering to life on game nights. But an increasing trend in California and around the world is breaking that tradition. There's an economic imperative, too, as more sports complexes are privately or majority privately financed.
Chase Center in San Francisco, in its opening-day announcement, focused on its multi-use aspects as much as it did on its anchor tenant, the Warriors basketball team. Said owner Joe Lacob in a statement, "Today is the beginning of an exciting new era for the Warriors and our franchise. We've officially transitioned from a basketball team to a sports and entertainment company with this incredible state-of-the-art arena. Chase Center will provide not only our players and coaches with first-rate facilities, but our fans from around the Bay Area — and fans of all forms of entertainment — with unforgettable experiences."
How is that accomplished in the urban design?
Chase Center and its 10.5-acre site — dubbed "Thrive City" — embrace San Francisco by anchoring the new sports and entertainment district in a former industrial zone. Whether neighbors or visitors have game tickets or not, they are invited to stroll up a grand staircase to take in spectacular views of the City by the Bay, enjoy a picnic lunch, visit the many retail and dining outlets, or meet friends for an alfresco movie. Thrive City's landscape design unifies and supports those activities through a picturesque sequence of spaces connected by a spiraling path that echoes the arena's built form as well as the topographic city it inhabits.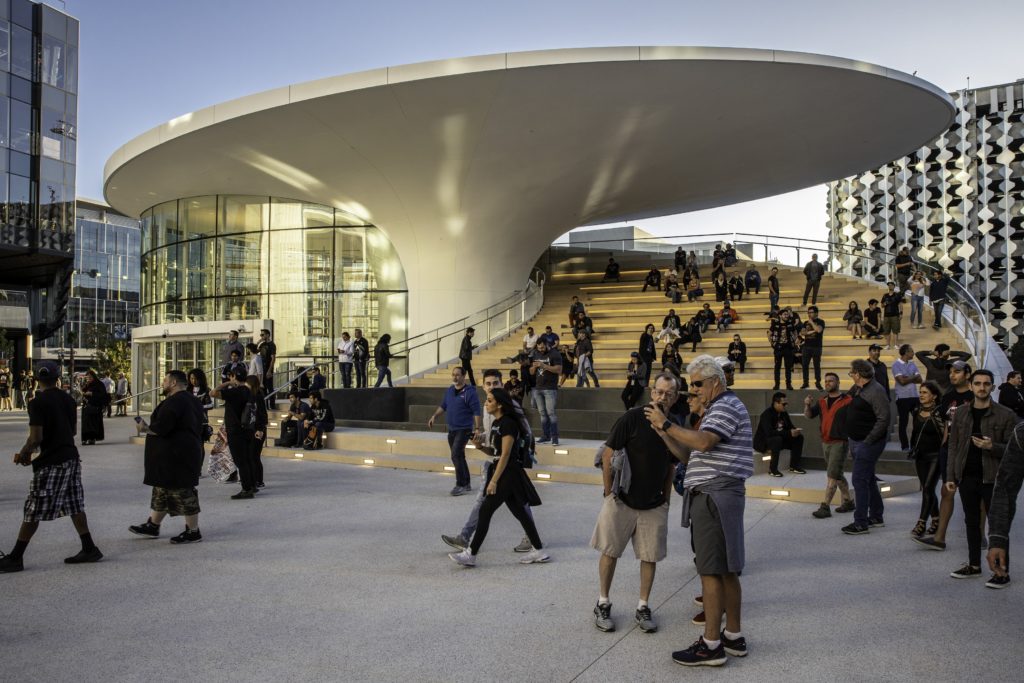 Accessibility and views
Accessibility characterizes the public realm part of the Warriors' new home. Chase Center is an urban mixed-use project, and as such, it's a bit of a chameleon, with the public coming to dine alongside a growing professional workforce and fans of sports, music, theatre, art, and entertainment. We designed the site to offer an urban stroll among gardens in a series of connected spaces that expand and contract with seasonal and event programming. In this place, you can absorb much of San Francisco's burgeoning culture one piece at a time — or collectively.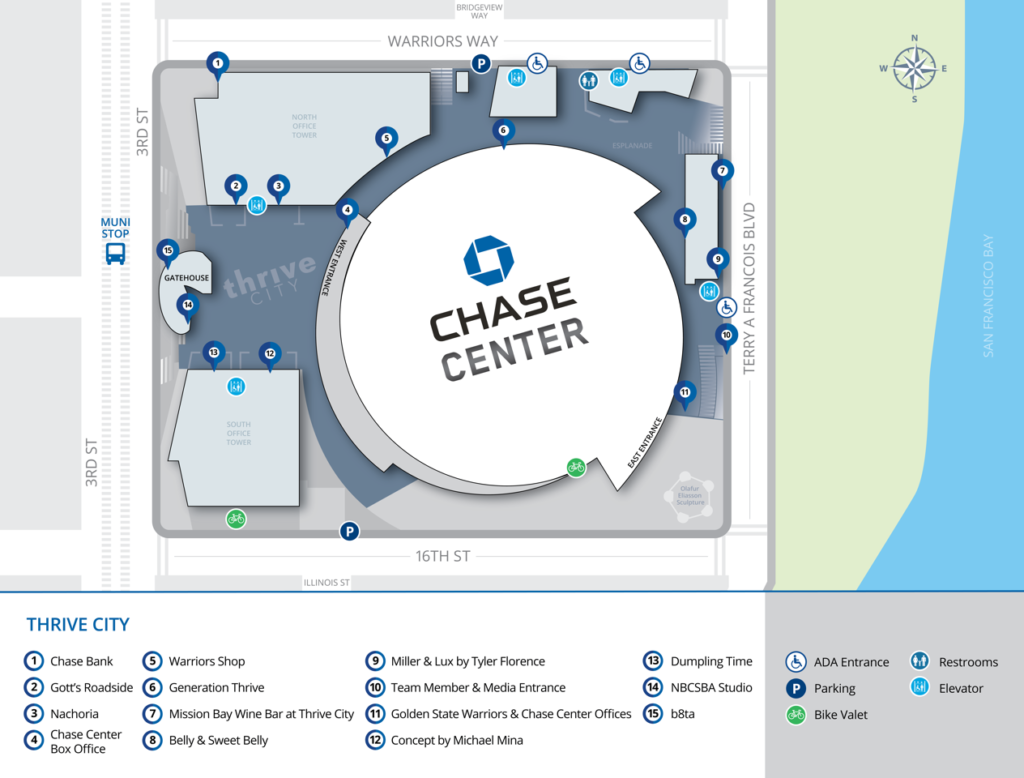 Accessibility is important, and our planning was pedestrian- and bicycle-focused: Chase Center is served by a MUNI transit stop, numerous bus lines, and dedicated bike corridors, plus onsite bike valet. In a welcoming civic gesture, the center offers the public views of the bay from this unusual arena site. From the waterfront side, designed topography offers viewing platforms over the water while also tempering the scale of the building. On the city side, sloping pathways with seating draw pedestrians into the central plaza, where they can experience free, programmed activity.
Flexibility adds value
The landscape plays a dual role, guiding visitors to and from the arena while also offering a number of gathering places in the flexible plazas, essentially a series of outdoor living rooms. These spaces are key to the landscape architects' strategy for animating the site. Custom designed planters/seating modules — deployed throughout several plazas to frame different events — can be moved by forklift to create spaces for ice skating, farmers' markets, an instant micro-garden, or a car show. They can also aid in traffic flow.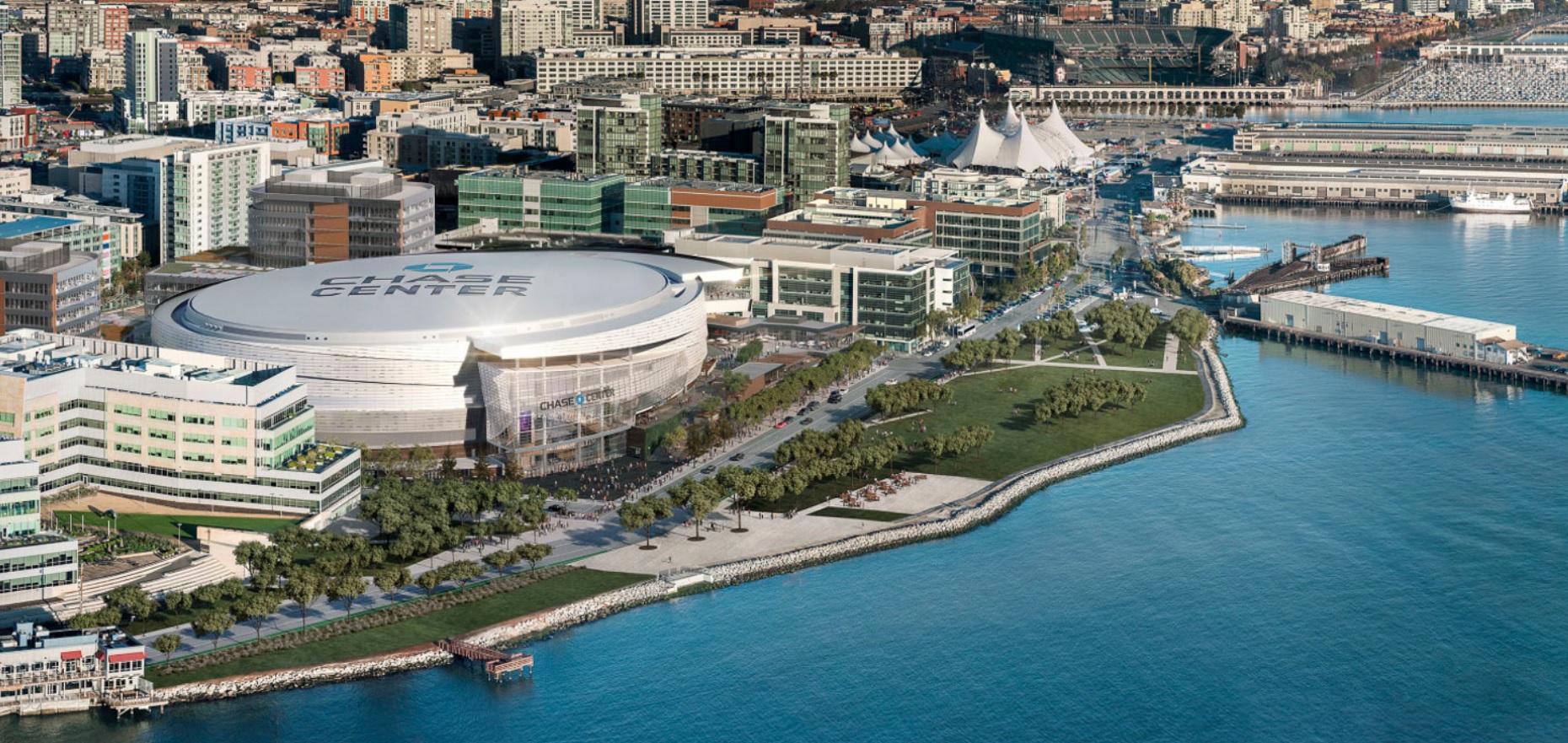 Resiliency-planning throughout
In fulfilling San Francisco's strict codes for water runoff, SWA designers created a special terraced garden along 3rd Street. The garden offers a learning experience, revealing the biofiltration process by which plants help to cleanse all water onsite. Native California planting throughout the 10.5-acre parcel conserves water, provides shade, and unifies the area's character.
Identity design, from Warriors to workplaces
The spiral theme expressed in the arena building design by Manica Architecture is repeated in the site's paving. Embedded stainless steel bands convey a sense of circular movement, as does the scoring pattern of cast-in-place concrete, making for a pleasant pedestrian experience. The Warriors' identity will be on display throughout the year via programmed activities and a landscape color palette that supports their brand. Sharing the team's digs will be Uber's new workplace and headquarters, featuring two outdoor terraces offering dining and entertainment for its employees.
Major art installations include "Seeing Spheres" by Olafur Eliasson, "Play Sculpture" by Isamu Noguchi, and murals by Precita Eyes.
A large number of consultants were involved in this complex project, including:
— Project Architect: Arena, Manica Architecture; office architect, Pfau/Long Architecture; retail, Gensler and Shop; architect of record, Kendall Heaton Architecture.
— Landscape Architect: SWA for landscape master plan, concept, and implementation of all 3.2 acres of public realm for the 10.5-acre project site.
— Landscape SBE consultant, Merrill Morris
— General contractors: Mortenson/Clark JV
— Civil engineers: BKF
— Structural: Magnusson Klemencic Associates
— and many others!
Thrive City and its 18,064-seat 'anchor,' Chase Center, offer an exciting multipurpose, privately financed complex. And like the Warriors themselves, the new mixed-use development they call home will be exciting to watch as this new year-round amenity for San Francisco and the Bay Area flourishes.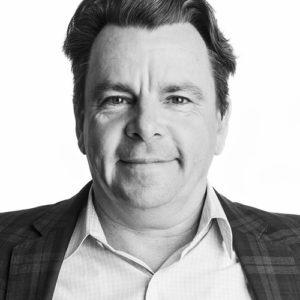 Rene Bihan is managing principal at SWA Group, a leading landscape architecture, planning, and urban consulting and design firm he has been with since 1988. You can reach him at rbihan@swagroup.com