FROM THE ARCHIVE, edited
By James A. Castañeda, AICP, June 2015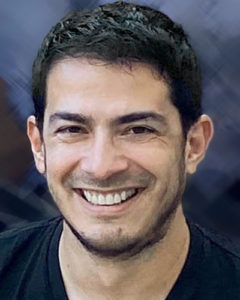 I was asked to participate in a panel discussion at the American Planning Association's conference in Seattle ("Planning Grads in the Working World") and offer some advice to emerging planners entering the field.
I felt some trepidation: Exactly what sort of guidance could I offer?
I remembered all the times that things didn't go right. Perhaps the best advice I could give people entering my line of work is to be prepared for negative experiences. I have many stories about projects that didn't go as planned, applicants who despised our work, and the endless challenges I faced.
But I also recalled the opportunities I had, the challenges I met, the obstacles I overcame, and the fulfillment my years as a planner has brought.
The real world started for me right after I graduated from college, when I was hired by Maricopa County, Arizona, as an assistant planner. An alert and eager graduate, I joined the Board of Adjustment team, working on variance cases in the unincorporated Phoenix metro area. Unsurprisingly, my early staff reports looked like they were bleeding, the result of copious red-ink edits from my supervisor. But as I refined my technical writing skills, I was trusted to sit in the hot seat and present my cases to the Board of Adjustments.
Eventually I moved to California and took on the challenge of being a planner for San Mateo County. It was a different ballgame. I was thrown into various planning projects — from basic, staff-level plan checks, tree-removal permits, and front counter work, to public-hearing projects. Some of my earlier experiences were transferable, but there was still a lot of learning to do. For a while, it was hard not to feel I was in over my head, but I embraced the challenge, got up to speed on zoning regulations, and learned all the little things from my new and helpful co-workers.
Most of my experience in California has centered on current planning, and while it had been my goal to practice in the Long Range division (the actual planning that most people think of when they talk about urban planning), the work in current planning has been valuable and plays a crucial part in identifying policies that need fixing.
Over time, I've been trusted to work on our more complex and controversial projects, including better ways to collaborate with stakeholders. I became the program coordinator for the venerable SFO Community Roundtable, which advocates for aircraft noise reduction over communities on the San Francisco Peninsula.
Thinking back on my 11 years as a public planner, here's my advice to emerging professionals who are getting ready to be planners in the real world.
Have empathy. After reading tons of regulations and writing endless reports, you might forget who's benefiting from your work; so remember to be patient with the audiences who might not live and breathe planning.
Don't forget your inspirations. You may not have the most glamorous assignments when starting out, but don't lose sight of why you became a planner — to help improve the places where people live.
Hold on to your passion. You may not have a lot of hard skills to offer in your first interview, but genuine passion speaks volumes. And your love for planning counts. I was a C+ student who took seven years to receive an undergraduate degree, as I switched my major from computer science to music education to civil engineering before discovering city and regional planning. When I finally figured out that this is what I always wanted to do, I was hooked and never looked back.
Feed your ambition. Your first job in planning might not be not what you were expecting, but keep working toward the place you think you should be. Stay hungry.
Don't be afraid to challenge yourself. You won't know a lot of the answers at first — that's expected. But don't shy away from opportunity. You'll figure out everything else along the way.
Don't be afraid to fail. It took me longer than many of my colleagues to get out of school, and it took three tries for me to pass the AICP exam. The important thing about goals is not how long it takes to reach them or how many times you fail. What's important is that you succeed in the end.
Don't be afraid to question how things are done. If it doesn't make sense to you, you might be the lever that can lead to change.
Share ownership of process. The most successful collaboration with community members happens when you give them a role beyond their writing angry letters. Welcome them into the process.
Never lose sight of who you are, what you're doing, and, most importantly, why you're doing it.
James A. Castañeda, AICP, was Northern Section's Communications Director at the time he wrote this. He went on to become the Section Director, a position he held until February 1, 2020 when he exchanged his long time position in San Mateo County for a new post in Los Angeles.