Lessons learned from two Specific Plans
By Henry Pontarelli, July 8, 2020
It was a typical public workshop for the Downtown Hayward Specific Plan, well attended despite the rainy November night. After a year of workshops, advisory committee meetings, interviews with community members, written surveys, and a five-day charette, the community made it clear that their vision for the downtown was to mend a disconnected street network and to slow traffic.
We were walking the group through a PowerPoint presentation of preferred alternatives, when a hand shot up. "How are we going to dismantle this highway running right through the middle of our downtown when it took decades and millions of dollars to plan and build it?"
Great question! We explained that the implementation was divided into short, medium, and long-term phases, all aimed at a more connected, human-centric downtown. Turning the highway into a two-way street with lower traffic speeds, on-street parking, and landscaped medians would be a long-term effort that could take 25 to 30 years.
One should not expect to see cities transformed before their very eyes during their planning career. Consensus is hard fought and hard earned, funding is scarce, conviction comes in cycles, and incremental change will build toward collective goals. Planning takes patience.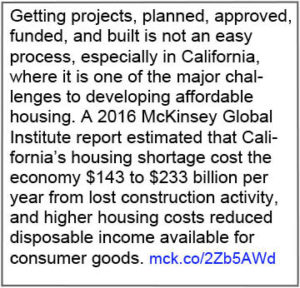 Crafting the San Luis Ranch Specific Plan
Our firm has occasionally had the opportunity to work on projects where the fates aligned to shorten timelines. San Luis Ranch MI, a local developer, hired our firm to prepare the San Luis Ranch Specific Plan for the iconic 131-acre Dalidio Ranch on Highway 101 at the southern end of San Luis Obispo. We submitted the Specific Plan to the City in June 2015. It was adopted in July 2017 and amended in August 2018. The project broke ground in July 2019. By March 2020, grading, street and bike path improvements, utilities, storm drains, and sewer infrastructure installations had begun. Housing construction is slated to begin in this third quarter of 2020. Once completed, San Luis Ranch will provide 580 housing units — including 34 deed-restricted affordable housing units — two and a half miles from Downtown San Luis Obispo and four miles from the Cal Poly campus.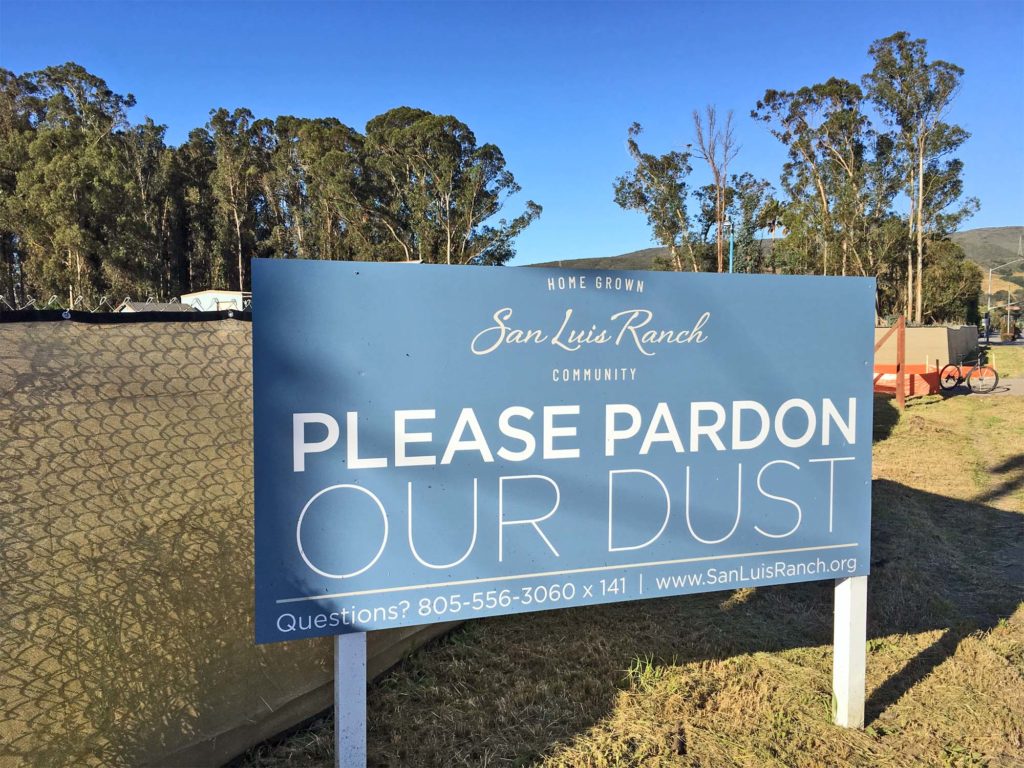 The path from planning to developing this project traces back to the City's 2011 General Plan. The GP vision for the property prioritized a mix of uses, a transition to the nearby commercial center, preservation of agricultural heritage, diversity in housing types and affordability, integration into the existing circulation system, and an assurance of habitat and open space protections.
The first step for San Luis Ranch was a set of guidelines and regulations to implement the vision. Land uses were defined and allocated, a multimodal circulation system was delineated, and development standards were set. The Specific Plan also assessed infrastructure capacity and needs, and provided alternative financing strategies.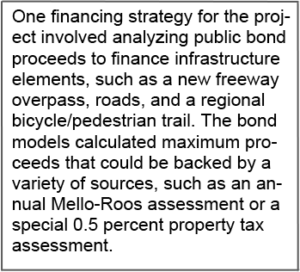 At the root of the project's success and relative speed was a consistent, interdisciplinary, and collaborative process. The Project Team included local consultants, City staff, attorneys, engineers, developers, and urban designers. The Team worked intently to understand the Planning Commission's and City Council's guidance. In response, we made changes to the draft Specific Plan and released public iterations that clearly illustrated the City's and the community's priorities. Evidence of the community's input in revisions to the Plan enabled San Luis Ranch to sustain momentum throughout its adoption and implementation.
The outcome
San Luis Ranch's 580 housing units, coupled with the project's focus on multimodal transportation and connectivity to downtown and the Cal Poly campus, will benefit the San Luis Obispo community for generations. The project also showed that working closely with the community can allow development of a site while preserving more than 50 of its 131 acres for working agricultural use and passive open space and recreation.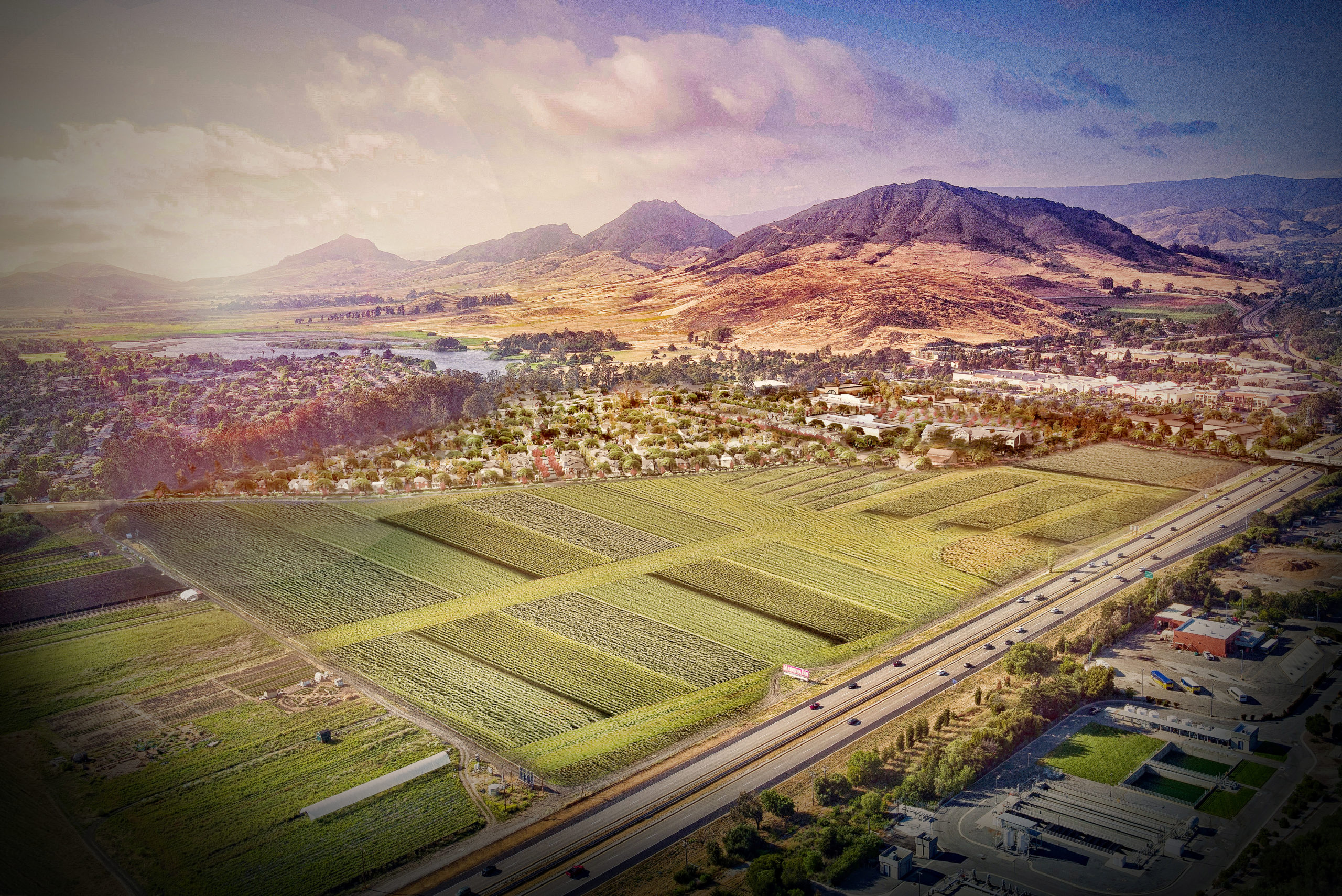 Ultimately, what made the difference for San Luis Ranch was a commonly held understanding — by all who had been involved along the way — that planning, financing, and implementation were interconnected and inextricable from the goal of building housing in San Luis Obispo in the shortest possible time.
Henry Pontarelli is vice president and co-founder of Lisa Wise Consulting, Inc., where he focuses on marketing, communications, HR, risk management, and telling jokes at staff meetings. You can reach him at henry@lisawiseconsulting.com.