By Mary McGee, February 14, 2022
More than 25 planning students from universities around California recently heard from experts about what to expect from their first jobs and how to manage themselves.
The January 28th event — a virtual discussion where seven Bay Area planners shared job-finding tips and discussed career paths after graduate school — was hosted by APA California–Northern Section's departing Student Representatives (Mari Hsu from San Jose State and Stephanie Steinbrecher from UC Berkeley) and Izanie LoveNed, Northern Section's University Liaison. The panelists were Della Acosta, AICP (Rincon Consultants), Josie Ahrens (OakDOT), Rucha Dande, AICP (City of San Carlos), Veronica Flores (San Francisco Planning Department), Danae Hall, AICP (Kimley-Horn), Brendan Hurley, AICP Candidate (Dyett & Bhatia), and Leslie Trejo (Rincon Consultants).
After a facilitated Q&A, participants broke into virtual small-group conversations where individual panelists shared their LinkedIn profiles, résumés, and specific suggestions for students.
The panelists also provided a number of helpful answers to student questions in the "chat" during the event. Here is a lightly edited version of the chat transcript.
How long should a student expect to work as an intern before looking into full-time work? Is it reasonable to start applying before graduating?
My firm hires interns in the winter (December-January) for the following summer. If it's a great fit, we look to extend offers to our interns for full-time positions at the end of the summer so that they start full-time once they graduate. I began my career as a full-time paid intern and was converted to a full-time planner after two to three months.
How do you know you'll like working for someone? What kinds of questions should you ask?
It's tough to know if someone will be a good manager or colleague from a one-hour interview. However, asking about their management style, how they delegate, and their communication style is a good way to probe how they operate.
Should we submit a writing sample even if it's not requested in the job application?
Yes! Even when it's not asked, demonstrating your writing skills is important, since they'll be required in almost any job.
Do you know of any internships that offer flexible scheduling, or ways to ask about that accommodation? Like many students, I am working full time while in grad school, and I hesitate to give up the security and benefits offered by my current job, which is a 9 to 5.
I think most internships would be willing to accommodate a flexible schedule since there is an understanding that it is an internship and not a job. My internship was about 15 hours a week and I worked when I could.
Should résumés reflect school work (if relevant to the job description)?
Absolutely. Focus on specific projects, what you led, what you learned, and what you accomplished.
Yes! A great report you have done, or a senior-year project, are great examples to share with potential employers.
We love to see some classes listed if they're relevant. If you had a capstone project that's relevant, list that. For example, my capstone undergrad project analyzed the California high-speed rail project, and the job I was interviewing for had just won a high-speed rail contract, so they were very interested in my school project research and writing.
Photos on résumés? I got mixed reviews from the recruiters. But if you're going to use one, make sure it's a professional-looking headshot. The same goes for your LinkedIn profile photo.
As a supervisor directly hiring my staff, I'm not a fan of including photos. We do include them on our résumés for project proposals, but it seems odd to me to include them on position résumés.
Recruiters may look for slightly different things than those who directly hire their own staff, so try to learn those differences and figure out which type of company or jurisdiction you're applying to.
What does a Plan Check entail, and how would I prepare for it? What sorts of jobs would this be asked for?
You will often be provided a set of plans and asked to conduct a plan check. Generally, this involves commenting on:
What is the proposed land use?
Is it compatible with the neighborhood context?
How are the massing and design?
What does the circulation and access look like?
Any improvements?
Any other information you'd need to review?
The goal isn't to perfectly state all the code requirements, but to see how you approach the plan set. This was the last question I had for entry-level planning positions in the public sector.
You can find a recording of the panel discussion on YouTube here.
WHAT'S UP NEXT
Keep an eye out for information about the next virtual panel discussion planned by the student reps, "Nontraditional paths in planning," coming in April.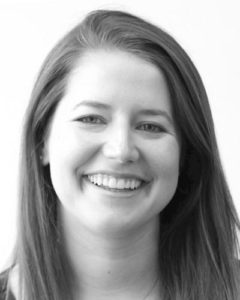 Mary McGee is the UC Berkeley Student Representative to the Northern Section Board. She holds a bachelor's degree in environmental economics and geography from Colgate University. You can reach her at mary_mcgee@berkeley.edu.