By Carline Au, MCRP
The 10th annual East Bay Innovation Awards returns in person to the historic Fox Theater in Oakland on the evening of Thursday, August 4, 2022! The nomination period for the 2022 awards ceremony is now open through Friday, March 25 at 5:00 PM. Make sure to submit your nominations asap!
Visit eastbayeda.org for program information, key dates, and FAQs, and mark your calendars for lead up events, including the Innovation Awards Block Party, where the 2022 finalists will be announced at the Bridge Yard in Oakland.
The East Bay is a world-class leader when it comes to innovation and entrepreneurship. Often referred to as the "Academy Awards of the East Bay," the East Bay Innovation Awards is the premier program of its kind that celebrates and honors extraordinary companies and organizations that contribute to the region's legacy of innovation. Nominations are accepted for any entity or individual with headquarters or operations in the Alameda or Contra Costa Counties.
The categories (listed here) include Built Environment (Companies utilizing exceptional and innovative approaches, technologies, and strategies to shape the built environment, including but not limited to architecture, planning, civil engineering, development, and construction companies) and Community Impact (Individuals or organizations advancing creative and equitable solutions to tackle social, environmental, and/or economic challenges and disparities.)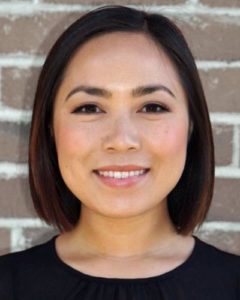 Carline Au has been Senior Economic Development Analyst with the East Bay Economic Development Alliance for three years. Before that, she was an associate with Strategic Economics, Berkeley, from 2015 to 2019. Au holds a master's in city/urban, community and regional planning from UC Berkeley, and a BA in city/urban, community and regional planning from UC San Diego. She served on the APA-California Northern Section Board as the student representative from UC Berkeley in 2014 and 2015.