By Dhawal Kataria, AICP, RSP, December 19, 2022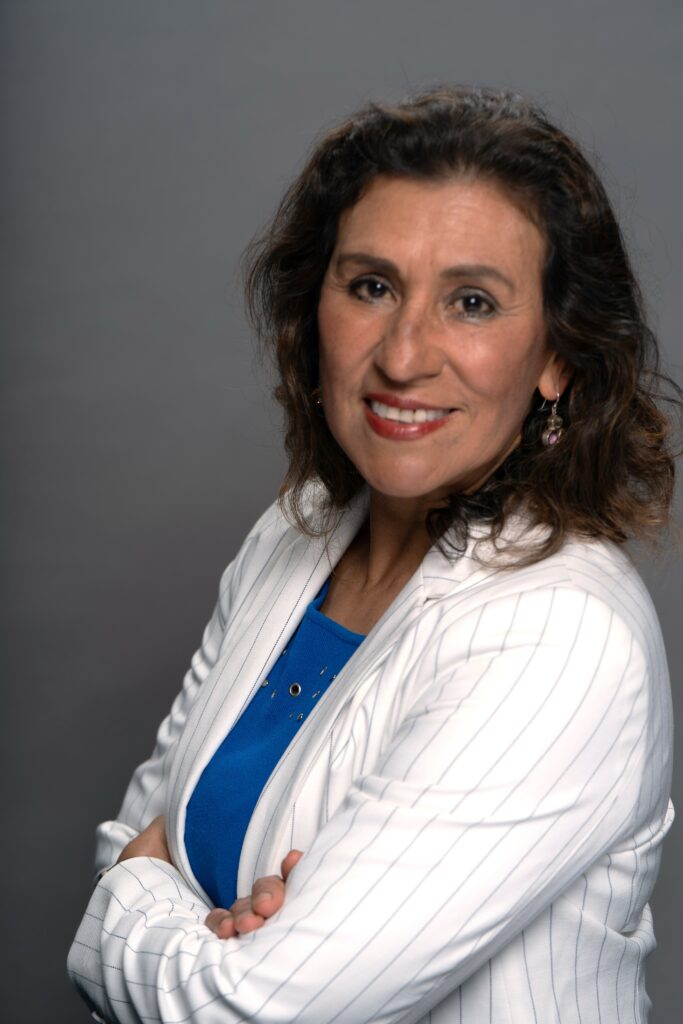 Aleida Andrino-Chavez, AICP, PTP, has been an Associate Transportation Planner for the Alameda County Transportation Commission (Alameda CTC) since March 2018. She has previously worked as a transit planner for WestCAT and a transportation planner for the City of Albany. Born in El Salvador, Aleida completed Architecture studies at Universidad Albert Einstein. Following graduation, she worked as an urban planner for the Ministry of Public Works in the capital city of San Salvador. Due to El Salvador's civil war, she moved to California where she obtained a master of city planning with an emphasis on transportation planning from the University of California, Berkeley.
Tell us about your path to transportation planning.
While in San Salvador, I worked with staff from the Organization of American States (OAS). Impressed by the fact that OAS staff could work in different parts of the world, I thought that one day I would like to do something similar and work on international projects in Latin America.
Due to the civil war in El Salvador, I moved to California. With the idea in mind to become a global planner, I applied to pursue a master's degree in city planning at UC Berkeley. Because of my background in architecture, I was attracted to planning for affordable housing; however, my advisor suggested that I take a class in transportation finance with Professor Marty Wachs. Wachs' lectures on how transportation funding works in the U.S. were engaging, informative, and eye-opening. Right then, I decided to pursue transportation planning.
How different is planning in El Salvador as compared to California?
El Salvador in the late 1980s had no community participation or engagement with community-based urban planning and policymaking organizations ng. Instead, urban planning was limited to internal interactions between governmental agencies at the local level. That experience was vastly different from my California planning experiences, where we value and encourage community engagement and partnerships with community-based organizations.
How easy or difficult was it to adapt to living and working in another country?
Living in El Salvador during the civil war was difficult due to the uncertainty and political instability. There were random shootings, and we lived in fear. However, I didn't find it challenging to adapt to living and working in another country because I always wanted to study and work abroad. I knew that learning English would be a key to working internationally, and fortunately, I was able to learn English while in El Salvador. That made it easier for me when I moved to California.
While experiencing the civil war was unbearable, leaving behind the personal friendships and professional relationships I had established in El Salvador was difficult. But I make every effort to remain in touch, first by mail and now through social media.
Tell us more about Alameda County Transportation Commission (Alameda CTC) and your role.
Alameda CTC is a regional agency that plans, funds, and delivers transportation programs and projects that expand access and improve mobility in Alameda County. It has a regional vision for a sound, equitable and sustainable present and future for the residents of Alameda County, and it is delivering transportation projects that help accomplish that regional vision.
My role as a planner is to manage, coordinate and facilitate the development of regionally significant transportation planning initiatives, such as multi-jurisdictional multimodal projects that prioritize transit, bicycle, and pedestrian safety. I work with various stakeholders and community partners to better understand their transportation needs and concerns.
What is it like working at Alameda CTC?
All the projects I have been working on at Alameda CTC are exciting and visionary; more importantly, they contribute to equitable and sustainable transportation options for Alameda County residents of every age and ability. It's vital to me that what I am working on is meaningful and positively impacts the community.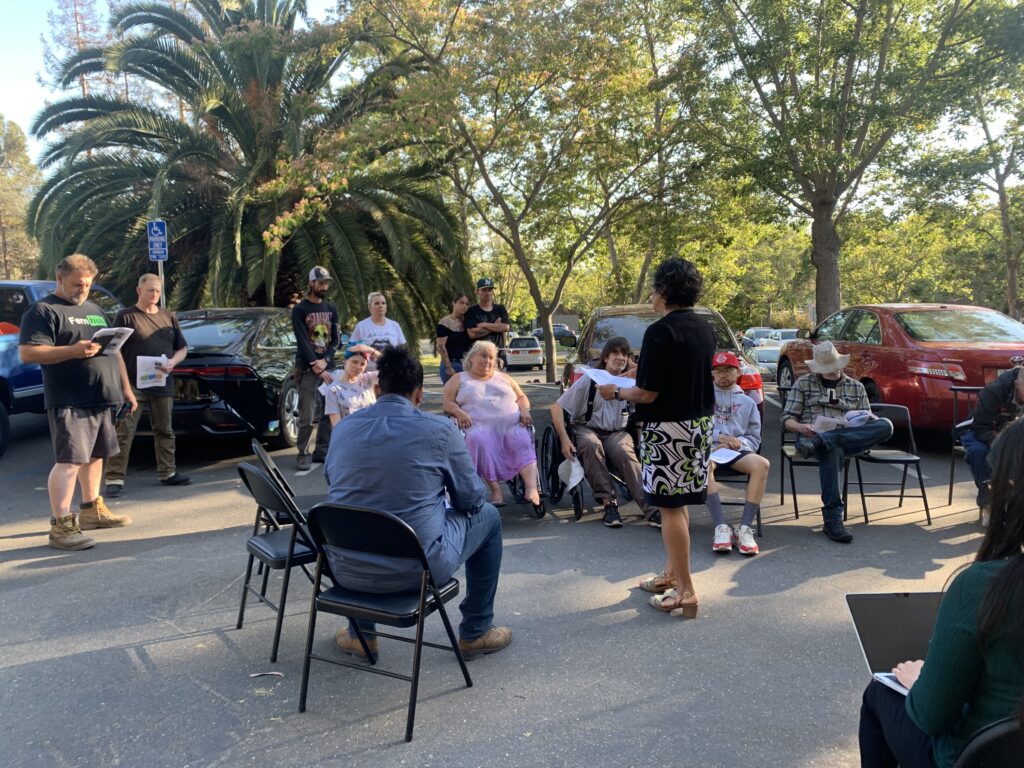 Tell us about your favorite projects.
I am working on the near-term phase of this project, known as the East Bay Greenway Multimodal Project. I'm excited that this near-term phase will be completed within the next four or five years. It will provide key multimodal north-south connections to the communities of Oakland, San Leandro, Hayward, and the unincorporated community of Ashland.
Another favorite project I worked on while at WestCAT is the Lynx, an express bus service between Hercules and San Francisco, that was created to meet the need for public transit between Hercules and downtown San Francisco as evidenced by the intense local casual carpool activity between these two points. The other project I was excited to work on is the C3 line that provides direct transit service between the low-income areas of Rodeo and Contra Costa College. This trip used to take three (3) transit transfers to students traveling only seven (7) miles of distance.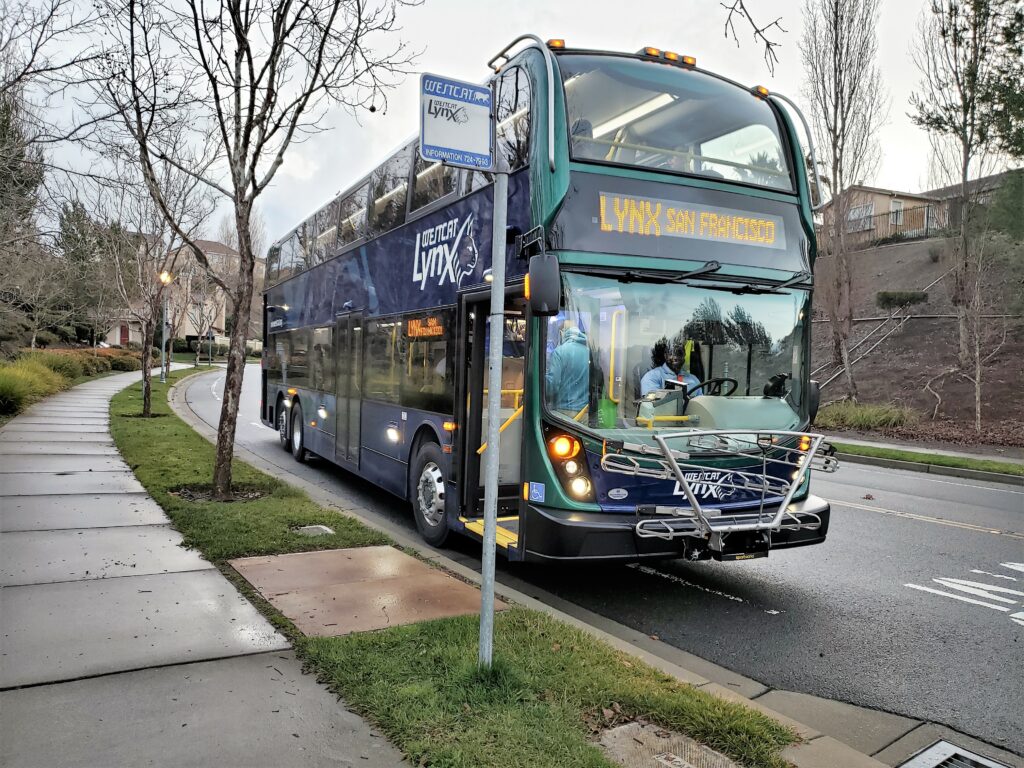 Whom do you admire, whose example or advice has helped you develop professionally?
A great example of steadfast professionalism I've always admired is Ann Chaney, AICP, who retired from the City of Albany, CA, as community development director. She was my supervisor for about six years and was a great example of professionalism, responsibility, and hard work. Ann led several controversial projects with a firm, professional hand while always listening to the community and balancing the needs of different project stakeholders.
What advice do you have for young planners?
You must believe in yourself and that you can make positive change. Know that it will not be easy—after all, planning is always a balancing act of community needs, resources, and political will. Do your homework by researching all aspects of a project, even those that do not agree with your point of view, and consider broader community benefits over individual ones. Present information compellingly and support your ideas and recommendations with data to guide decision-making.
What motivates you to get out of bed every day?
That I am making a positive difference through my work, and in doing so, I am contributing to a better and more sustainable world for future generations to inherit inspires me to step forward in my work as a planner each day!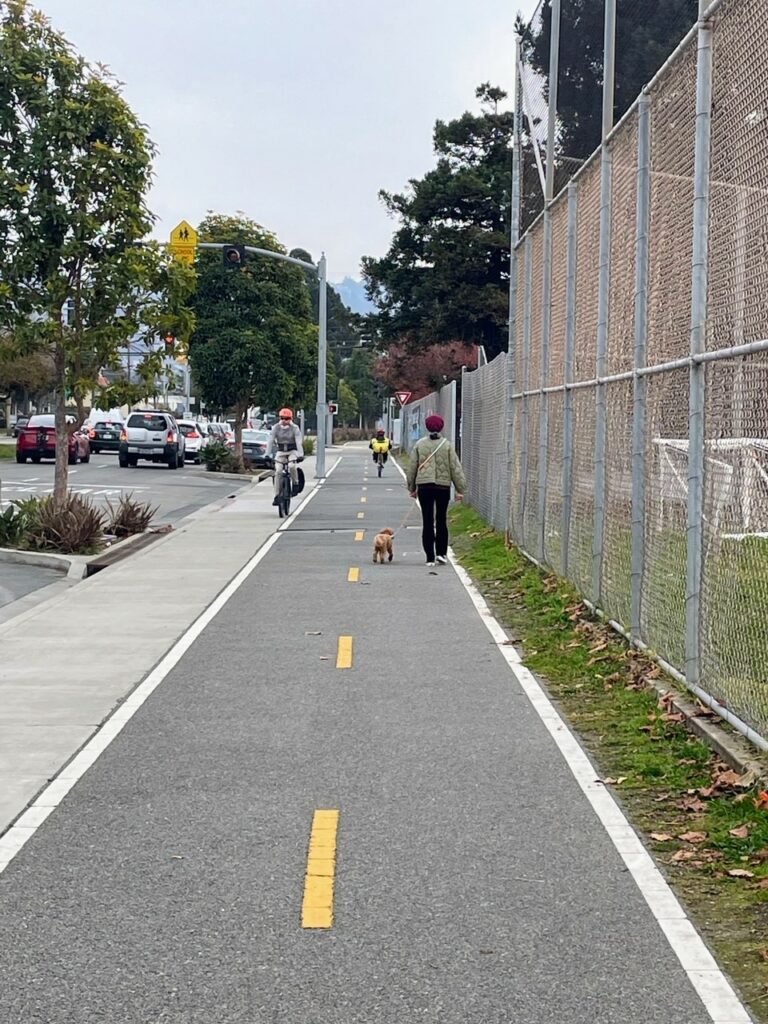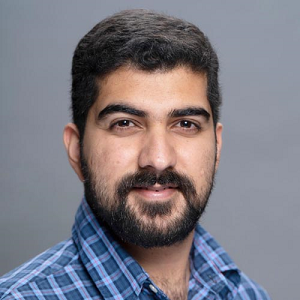 Interviewer Dhawal Kataria, AICP, RSP, is a transportation planner at Kittelson & Associates and a guest writer for Northern News. All interviews are edited.