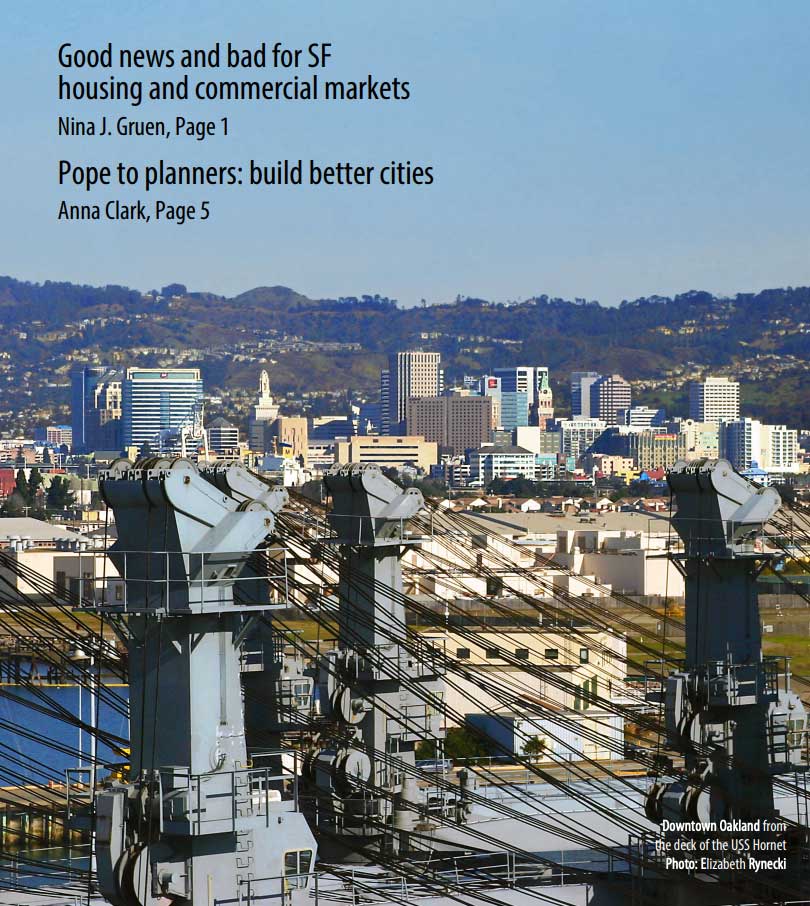 Good news and bad for SF housing and commercial markets. Nina J. Gruen. The City's amenities attract boomers and highly skilled millennials, but housing supply and availability woefully lag demand. Page 1
Adeline Corridor pop-up event highlights public participation. Kim Ngoc Le. Workshops and tours identified issues important to residents. Page 6
Collaborative spatial problem solving for diverse audiences. Miroo Desai & James Rojas. Diversity Committee's workshops help planners communicate and collaborate with the public. Page 7
To read or download the PDF, click here.