Four northern California submittals receive 'achievement awards' at national conference
From APA
When three high school students noticed an increase in traffic near a popular San Francisco parklet in 2014, they founded Street Air, a study of the street's design and air pollution measurements, to determine the busy thoroughfare's effects on nearby pedestrians. Now in its third year, the project has grown into a broad-scale investigation of street-level pollution, complete with an award-winning five-minute film made by the students — Charlie Millenbah, Milo Wetherall, and Zelda Zivny — and a list of recommendations all cities can implement to protect public spaces near roads from pollution. The students are now collaborating with city planning staff on a redesign of the original subject of their experiment, Columbus Avenue.
The film has drawn widespread attention, including from the San Francisco Planning Department, which invited the students to do community outreach for a redesign initiative for Columbus Avenue. The teens — who participated in Q&A sessions at film festivals — previously received awards from APA California and its Northern Section. Their groundbreaking research highlights pollution as an urban planning issue and shows how pollution-free outdoor dining areas can be designed for better health and safety.
National Planning Achievement Gold Award for Environmental Planning: Sea-level Adaptation Response Team, Marin County Community Development Agency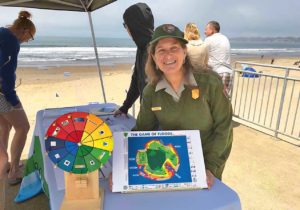 With more than 20 beaches in 828 square miles, Marin County, California, is invested in sea-level rise resiliency. In 2014, its community development agency launched Collaboration: Sea-Level Marin Adaptation Response Team — an intergovernmental partnership dedicated to understanding and preparing for sea-level rise. C-SMART offered several engagement efforts, including opportunities to speak to Federal Emergency Management Agency staff, and community workshops with gaming components. The project also facilitated consideration of sea-level rise in the county's long-range and hazard mitigation planning, and partnerships with other agencies.
Also included in C-SMART are a Vulnerability Assessment that identifies near-, medium-, and long-term vulnerabilities to natural and built assets in seven coastal communities, and an Adaptation Report that evaluates resiliency alternatives using a decision-making matrix to consider public benefits, environmental impacts, and costs. C-SMART's Game of Floods is a public educational tool to help participants consider adaptation options.
National Planning Achievement Silver Award for Public Outreach: City of San Jose Video Tutorial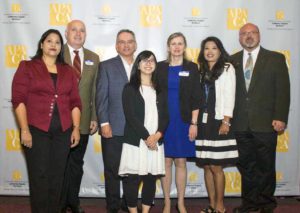 Planners can spend many hours interpreting zoning requirements and explaining the planning permit process and submittal requirements to customers. The most frequently asked question at the San Jose's planning department is: "What are the requirements for a home addition?"
In response, the city produced a video tutorial, Designing an Addition to Your Single-Family Residence, which has been available on the city's website since September 2016. Six minutes in length, in an easy-to-understand format, the video illustrates complex planning concepts and zoning code requirements for additions in the Single-Family Residence Zoning Districts.
The video provides permit instructions, identifies when additional development permits are needed, and includes links to helpful resources. Additionally, the video enhances the department's customer service and serves as a valuable training tool for new staff. The information can be easily accessed by residents 24/7, is ADA compliant for the visually and hearing-impaired, and is translated into both Spanish and Vietnamese.
National Planning Achievement Silver Award for a Best Practice: San Francisco's Accessory Dwelling Unit and Unit Legalization Program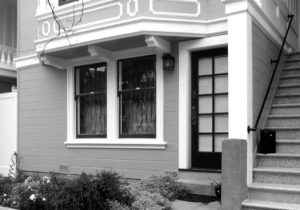 In 2014, with bipartisan support, the city passed legislation that legalized accessory dwelling units (ADUs), or in-law units, which were illegal in San Francisco despite the fact that many were being built without permits and exceeded the allowed density.
Simultaneously, the city adopted a pilot program in one neighborhood to allow new units to be built beyond the density requirement, which has expanded to a citywide program in 2016.
The Accessory Dwelling Unit and Unit Legalization Program (http://bit.ly/2Ej7hTA) outlines requirements for building and maintaining these units safely and legally. Owners of existing illegal units can update them to current legal health and safety standards, and permit fees are waived. As of March 2018, 1,200 new ADUs were in the housing pipeline, compared to only 200 units added per year before 2014. An eight-minute educational video, "Are ADUs Right for You," is available to the public at http://bit.ly/2HDgFF1.