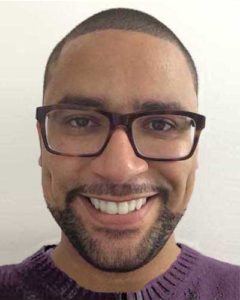 Jonathan Atkinson, AICP, is now Senior Planner at the City of Vallejo, where he once interned. Over the past six years, Atkinson has been an associate planner with the City of Fairfield — where he assisted in implementing the adopted Heart of Fairfield Plan — and an assistant planner for the City of Sebastopol. Atkinson holds a master of city and regional planning from Cal Poly, San Luis Obispo, and a B.A. in sociology and criminal justice studies from San Francisco State University. In his free time, he enjoys photography, hiking, exploring new places, and attending festivals and sports events.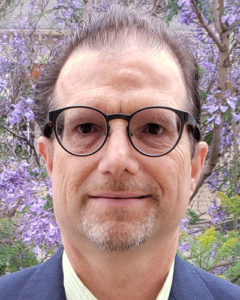 Jim Bergdoll, AICP, is, since April, Senior Planner for Housing, City of Dublin. There he will implement affordable housing programs, develop housing policies, and lead the effort to produce additional affordable housing. Before Dublin, Bergdoll contracted for two years with the Alameda County Community Development Agency on developing housing and planning policy and programs. Over the course of his career he was a housing and urban planning consultant, a director of real estate and development programs with Habitat for Humanity (East Bay for 11 years and Virginia for three years), and an urban designer/planner with the San Francisco planning Department, 1991-1997. Bergdoll holds a master's in planning from UC Berkeley and a B.S. in architecture from the University of Virginia. He has resided primarily in Oakland for the past 30 years and enjoys biking on the regional park trails and in the city.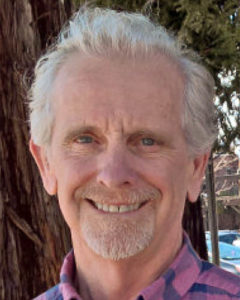 Jim Carney is now Principal Planner with the Metro­politan Planning Group, Santa Rosa. Early in his career, Carney served 12 years with the Santa Clara County Planning Department (1974–1986) and five years with the San Jose and Sacramento re­develop­ment agencies and housing departments (1986–1991). He created and directed the Nevada County (CA) Department of Housing and Community Services and Housing Authority (1991–2003), and has been a housing, planning, and government agency consultant for the past 18 years. Carney holds a master of urban and regional planning from San Jose State University and a B.A. in urban studies and economics from Temple University (Philadelphia). You can reach him at jmcplanning1@gmail.com.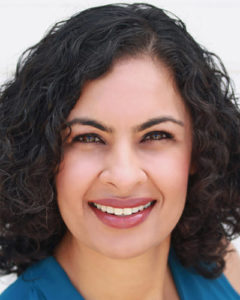 Sharon Grewal, AICP, is now Aviation Project Manager for The Port of Oakland, where she will be working on capital improvement projects for the Oakland International Airport. Grewal had been Alameda County's policy planner for renewable energy, environmental planning, current planning, transportation, and housing for nearly four years. Before that, she worked for the California Dept. of Conservation for 10 years. She holds a land use and environmental planning certificate from UC Davis and a B.A. (public administration/urban studies) from CSU Fresno. Grewal was Northern Section's Director, 2017–2018, and is APA California's Vice President of Professional Development. For APA related matters, you can contact her at sharon.grewal.aicp@gmail.com.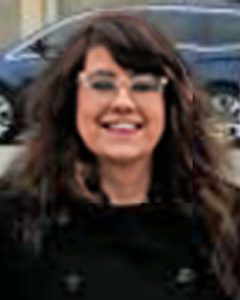 Shayda Haghgoo has been promoted to Transportation Planner III at SFMTA. She has been with the San Francisco Municipal Transportation Agency since 2017, most recently coordinating with the Livable Streets Project in developing and implementing bicycle and pedestrian projects. Haghgoo had twice interned with SFMTA (2015 and 2016) and was a Transit 511 data analyst at Leidos (formerly SAIC) in Oakland before that. She holds a master's degree in city and regional planning from the University of Pennsylvania (sustainable transportation and infrastructure) and a bachelor's degree in geography and environmental studies from UCLA.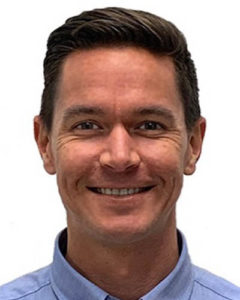 James Hinkamp, AICP, has been appointed as Northern Section's East Bay Co-RAC (Regional Activity Coordinator). He is the associate transportation planner at Contra Costa Transportation Authority, responsible for monitoring programs and projects funded by the Measure J countywide transportation sales tax, implementing the Countywide Bicycle and Pedestrian Plan, and supporting local and regional plans and studies. Earlier, Hinkamp was transportation planner for the City of Lafayette. He holds a master's degree in city and regional planning + engineering from CalPoly SLO and a B.A. in urban studies/history from Loyola Marymount University.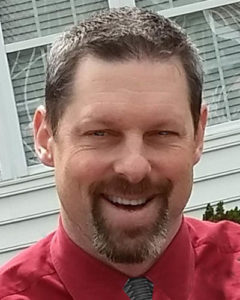 Noah Housh is now Com­munity Develop­ment Director for Cotati. He was, until June 11, planning and community improvement director, St. Helena. Before St. Helena, Housh was a planner with the City of Santa Rosa from 2005 to 2015. He holds a master of public administration from Sonoma State University and a B.A. in economics and planning from Humboldt State University. Housh and his family live in Santa Rosa.
Catarina Kidd, AICP, has joined FivePoint in San Francisco as senior development manager, focusing on the multi-phase planning of Candlestick Point. Previously, she was senior planner for the City of Cupertino, and in prior years, directed a private practice providing planning and program management for multiple city clients. Kidd holds a bachelor of arts in cultural anthropology from Temple University and a project management certificate from Cornell University. Since 2015, she volunteers on the APA California–Northern Board of Directors as associate editor of Northern News. When not working, Kidd enjoys travel, skiing, and spending time with her spouse, twin daughters, and dog.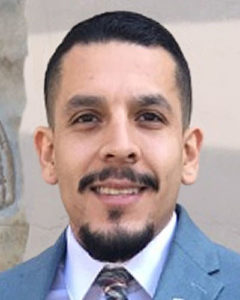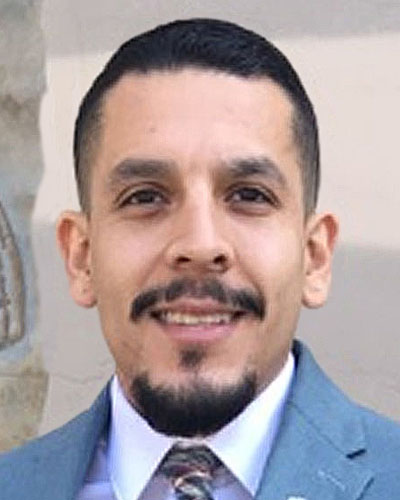 Edgar Maravilla recently joined the City of Hayward as Associate Planner. He previously worked in the planning departments of South San Francisco and Watsonville. Maravilla began his public service career as a community outreach coordinator for the City of San Rafael. He holds a master's in urban and regional planning from San Jose State University and a B.A. in community studies, immigration, and social justice from UC Santa Cruz. Maravilla, who lives in Oakland with his partner, strives to improve the daily life of individuals by encouraging equitable, sustainable, and functional cities.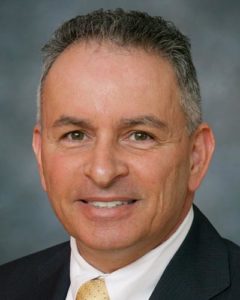 Steve McHarris, AICP, who has been deputy city manager for the City of Milpitas since June 2018, is now that city's Interim City Manager. From 2015 to 2018, he served as planning official and deputy director for the City of San Jose's Planning, Building, and Code Enforcement Department. McHarris had earlier worked for Milpitas in Planning and Neighborhood Services, from 2012 to 2015. He holds a master's degree in public administration with an urban planning concentration from CSU Fullerton and a B.S. from Cal Poly, Pomona.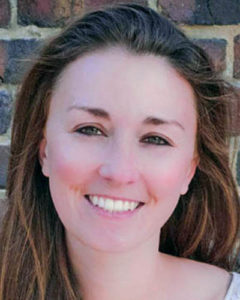 Megan Porter, AICP, has been appointed to the Northern Section Board as San Francisco RAC (Regional Activity Co-coordinator, San Francisco). A planner at AKRF, Inc., she holds a master's in regional and urban planning from University College Dublin (Ireland) and a B.A. in urban studies and environmental studies from CUNY Hunter College. Originally from Long Island, NY, Porter moved to San Francisco two years ago and enjoys the running, hiking, and snowboarding northern California offers. She looks forward to collaborating with fellow board members to bring unique and engaging activities to our Northern Section APA members.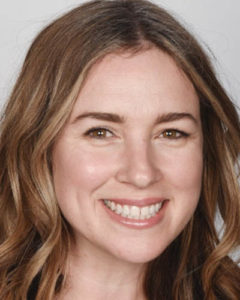 Avalon Schultz, AICP, is now Principal Planner, City of San Leandro, where her primary focus will be long-range planning. Schultz had been with Union City for nearly 14 years, most recently as senior planner working on a variety of current and long-range planning projects. She holds a master of urban planning from San Jose State University and a bachelor's in comparative urban development from UC Berkeley.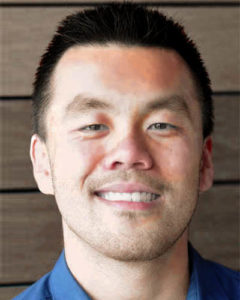 Jason Su is now Executive Director, Guadalupe River Park Conservancy. He will lead the organization's advocacy, education, and stewardship initiatives to enhance the accessibility and activity of San Jose's river park. The Knight Foundation recently recognized Su for his role in placemaking, and placemaking is exactly the task ahead at Guadalupe. Su is a lecturer in urban and regional planning at San Jose State University and had been street life manager at the San Jose Downtown Association for five years. He holds a master's in urban planning from San Jose State University, a certificate in landscape architecture from UC Berkeley, and a BA in business economics and sociology from UC Irvine.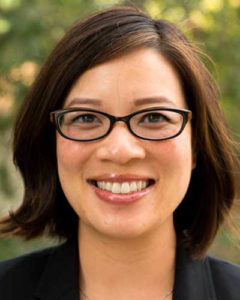 Kristy Weis has been promoted to Principal Project Manager at David J. Powers & Associates, Inc. Over her 16 years with the firm, she was the project manager on environmental documents for notable projects including the Vallco Special Area Specific Plan, Main Street Cupertino, Avaya Stadium, Downtown San José Health Center, and Newby Island Sanitary Landfill expansion. Weis holds a master's in urban and regional planning from San Jose State University and a bachelor of arts in environmental studies from UC Santa Cruz. She lives in Santa Clara with her husband and two daughters.