By Fay Darmawi
SF Urban Film Fest's mission is to leverage the power of storytelling to spark discussion and civic engagement around urban issues. We focus on what it means to live together in a city and how to make urban planning more equitable and inclusive.
For its 6th annual festival, the SF Urban Film Fest presents thought provoking films, panel discussions, and storytelling workshops around the theme of "Place and the Populist Revolt."  In our most ambitious program yet, we investigate how cities are ground zero for the struggle to hold onto — or finding — a place, both for those already there and for the newly arrived. To help us collectively process these changes and challenges, we follow each film-screening with a discussion that is framed to develop community-centered solutions to ground us in the spirit of place. To help facilitate holistic discussions, the panels intentionally comprise a balance of storytellers, filmmakers, and artists, as well as policy subject experts and practitioners. 
During the week of February 2-9, 2020, events will be held at six important cultural and civic venues throughout San Francisco including SPUR, Yerba Buena Center for the Arts, Bayanihan Community Center, the Lab, and the Roxie Theater. Details on programs and tickets can be found on our website.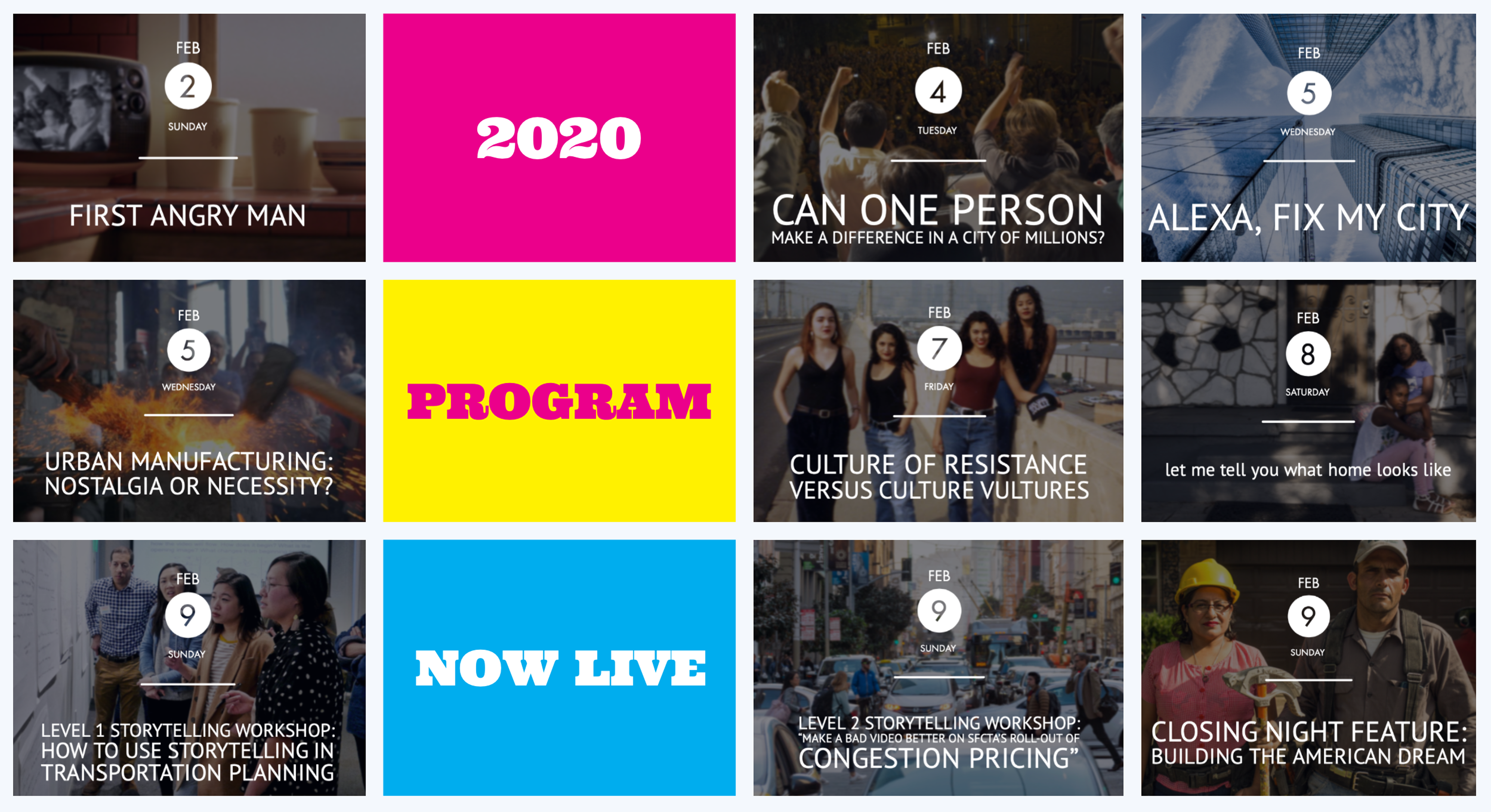 At the end of the festival, on February 9, we feature two storytelling workshops at SPUR, developed specifically for planners. The best place to start is Level 1 Workshop: How to Use Storytelling in Transportation Planning where you will learn storytelling basics in an hour and a half. Next, apply what you learned in Level 1 to storyboard with the San Francisco County Transportation Authority (SFCTA) at Level 2 Workshop: Make a Bad Video Better: SFCTA Congestion Pricing Study. Registration fees are $10 for Level 1 and $15 for Level 2.  If you register for both Level 1 and Level 2 the combined fee is $20. CM credits are pending for both workshops.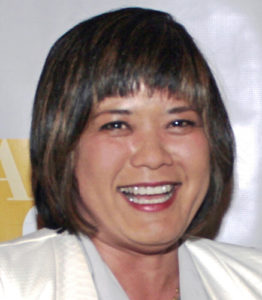 The SF Urban Film Fest was founded by Fay Darmawi in 2014 to raise awareness of potential urban planning solutions to the housing crisis. It is curated and produced by a cross-disciplinary team representing academia, urban planning, housing finance, multi-media production, and independent film. Fay's formal urbanist training is from M.I.T., where she earned her master's in city planning, and the University of Pennsylvania (B.A., urban studies), but her love of cities is from her childhood, growing up in Jakarta, Indonesia. (Photo by Michael Axtell)