By Naphtali H. Knox, FAICP, Northern News editor, February 17, 2022
Northern California's Hing Wong has been elected to the AICP College of Fellows (FAICP), the highest honor the American Institute of Certified Planners (AICP) bestows upon a member.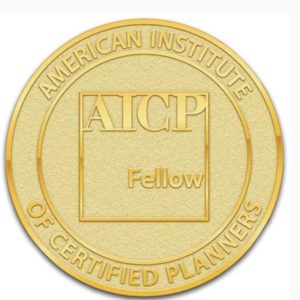 "Fellows of AICP are nominated and selected by their peers to recognize and honor their outstanding contributions as professional planners," according to APA, the American Planning Association. "The outcomes of their individual efforts left demonstrably significant and transformational improvements to the field of planning and the communities they served. All Fellows are long-time members of AICP who have achieved excellence in professional practice, teaching and mentoring, research, and community service and leadership."
The FAICP Induction Ceremony will be held on Sunday, May 1, during the APA National Planning Conference (NPC22) in San Diego. You can see the complete list of AICP Fellows for 2022 here.
People who have encountered Hing, in any setting, know he is always pleasant and gentle in appearance and manner; yet he is formidable, on behalf of urban planning and APA, in encouraging people to organize, plan, and implement.
As editor of Northern News, I worked closely with him when he was Northern Section's Director, 2003-2006. I saw firsthand how he conducted our Board meetings — listening to people, eliciting their views, and moving us toward decisions.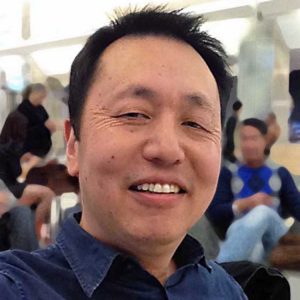 He saw the 2005 APA National Conference in San Francisco, which our Section hosted, as one of the biggest achievements of his four years as Northern Section Director. More than 6,000 planners came to Moscone Center in San Francisco for that conference.
Northern News profiled Wong in "Meet a local planner," November 2014, page 4. Since that interview, he has been president of APA California (2015-2016), retired from the Association of Bay Area Governments (ABAG) in 2017 after 33 years as senior regional planner, and served for another year as senior regional planner at MTC, the Metropolitan Transportation Commission. Hing is president of the California Planning Foundation, chair of national APA's Asian and Pacific Islander Interest Group, and Co-International Director for APA California-Northern Section.
Among the many congratulatory comments on LinkedIn were these:
From John Cook, AICP, Environmental Planning Principal at ICF Management Consulting: "Your unwavering decades of dedication to APA have been inspiring."
From Bruce Stiftel, FAICP, Professor Emeritus of City and Regional Planning at Georgia Institute of Technology: "Thank you for your long devotion to our profession and your leadership."
From Jennifer Carman, AICP, Community Development Director, City of Morgan Hill: "You have provided so much to APA over the years. Well deserved!!"
Hing Wong, FAICP, holds a master of urban planning from San Jose State University and a bachelor's in geography from UC Berkeley. You can reach him at hing@hingwong.info.