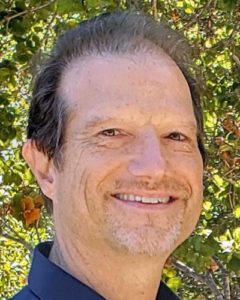 Jim Berg­doll, AICP, who had been a sen­­ior plan­­ner for hous­­ing at the City of Dub­­lin, is now Sen­­ior As­soci­ate at Raimi + As­soci­ates. He has a passion for more equitable and sustainable cities, neighbor­hoods, and housing developments. Over the course of his career, he was a housing and urban planning consultant, a director of real estate development and government programs with Habitat for Humanity, and an urban designer/planner with the San Francisco Planning Department. Bergdoll holds a master of city planning from UC Berkeley and a B.S. in architecture from the University of Virginia. He has resided primarily in Oakland for the past 30 years and enjoys biking on the regional park trails and in the city.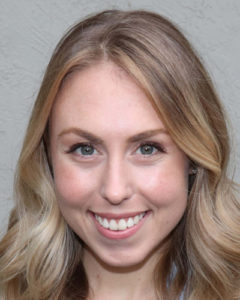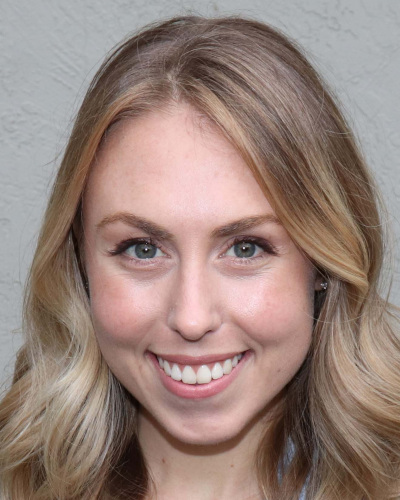 Danae Hall, AICP, has been ap­point­ed as Awards Pro­gram Di­rec­tor for the North­ern Sect­ion Board. She pre­vious­ly served as the Young and Emerging Planners Director. Hall is a Project Manager with Kimley-Horn where she leads CEQA/NEPA efforts for a variety of projects around the Bay Area. She holds an M.S. in environmental management from the University of San Francisco and a B.A. in environmental economics from California State University, Chico.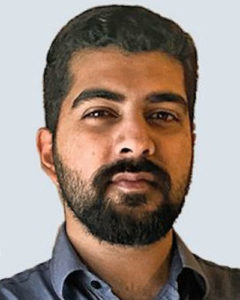 Dha­wal Ka­tar­ia, AICP, join­ed Ki­ttel­son & As­soci­ates in Oak­land as a Trans­porta­tion Plan­ner after two years with TJKM Trans­porta­tion Con­sul­tants. In addition to a master's degree in city and regional planning and a GIS certification from the University of Texas at Arlington, Kataria earned a bachelor's in planning from the School of Planning and Architecture, Vijayawada. He is experienced in transportation safety, long-range transportation plans, streetscape improvements, complete streets design, and transportation funding projects in California, Texas, and Illinois. Kataria is passionate about multimodal transportation and creating healthy, sustainable, and safe communities. When not wondering about how to plan great communities, he enjoys hiking, biking, playing chess, taking road trips, and trying adventure sports.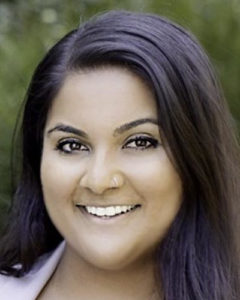 Prat­hna Mah­araj, AICP, has been ap­point­ed the new You­ng and Emer­ging Plan­ners Group Di­rec­tor on the Nort­hern Sec­tion Board. She is an Envi­ron­men­tal Plan­ning Ana­lyst at Kimley-Horn who has worked as a teacher in Irvine and San Mateo assisting college-bound students to develop reading skills, clarify ambitions, and prep for standardized testing. Maharaj has a master's in urban planning from UC Irvine, and a B.S. in environmental science and management from UC Davis. She previously was the UCI Student Liaison for the APA and AEP Orange Section. Maharaj has built her career in sustainable development, with an emphasis on climate adaptation and mitigation, and urban resiliency.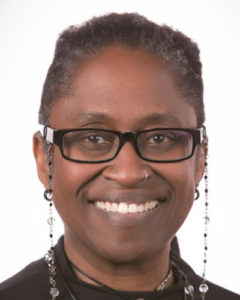 Sonja Cald­well Kos, AICP, is now Di­ver­sity Co-­Di­rec­tor on the North­ern Sec­tion Board. She has been a planner for the City of San Carlos and the City and County of San Francisco, a lecturer for San Jose State University, and a mediator. During her eight years as a code enforcement planner with the City and County of San Francisco, Kos worked proactively with the departments of Building, Health, Police and Fire as well as the office of the City Attorney and the District Attorney's Office as a representative of the Mayor's Bayview Neighborhood Rescue Team. She has a BArch. from Hampton University (Virginia) and a master of regional planning from the University of North Carolina, Chapel Hill.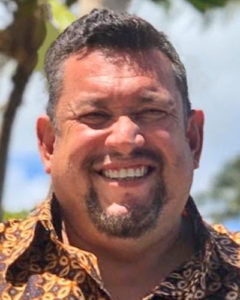 Ramon Meraz re­cent­ly re­turn­ed from sev­eral years in Ha­waii as an Am­eri­corps VISTA mem­ber and separately as a To­bac­co Heal­th Ed­uca­tion Man­ager for the Ma­la­ma Po­no Heal­th Ser­vices. Meraz is now working with Generation Housing in Santa Rosa as their Community Engagement Director. He is excited to be working to increase the political and community will for increased housing, educating elected and appointed officials and the community about the link between housing and quality of life in Sonoma County.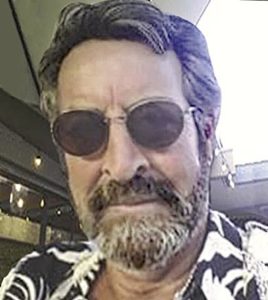 James M. Moore is also back on the main­land as Com­muni­ty De­velop­ment Di­rec­tor for the City of Sau­sa­lito. He had been a senior planner at the County of Maui. Before that he consulted on land use, environmental planning, urban design, and mixed-use infill development strategies for private clients and Bay Area municipalities from 2017 to 2021. Moore served as director of planning and building services for the Town of Fairfax from 2009 to 2016. He holds an MCP and a BA in political science from UC Berkeley.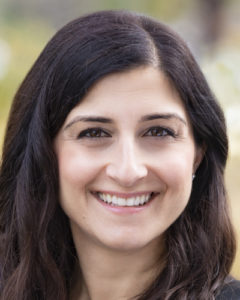 Ko­har Ko­ja­yan, AICP, has join­ed the Sar­es Re­gis Group of North­ern Cal­ifor­nia as Vice Pre­sid­ent after work­ing with Ther­av­ance Bio­pha­rma US, Inc. as head of real estate strategy and workplace planning. Kojayan is a former Community Development Director for the City of San Mateo, with over 16 years of public sector experience in land use planning and development. She is known for providing innovative solutions for real estate, workplace strategy, and master planning projects. Her passion is to add value to the built environment and bridge the gap in the public and private sectors through collaborative problem solving, negotiation, and consensus-building to provide innovative solutions for real estate development and workplace projects of all sizes, types, and complexities.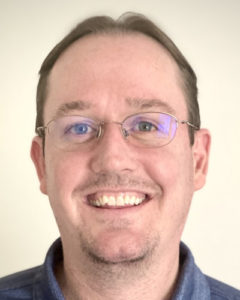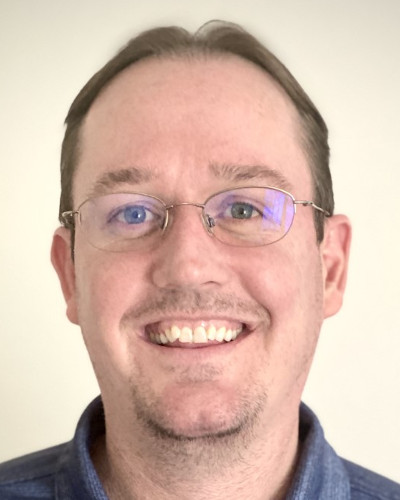 Gar­ri­son Rees, AICP, is now a mem­ber of the North­ern Section Board as Red­wood Coast Reg­ion­al Act­iv­ity Co­ord­ina­tor (RAC). He is a Senior Planner and Project Manager for SHN in Arcata, California. Rees has a bachelor of science degree in natural resource planning from Humboldt State University, and has 14 years of experience assisting public and private clients with planning, permitting, and environmental review services. His primary focus has been as a project manager overseeing CEQA/NEPA work and he also serves as the contract planner for the City of Blue Lake. Rees is an active member of both APA and AEP and has helped organize programs and social events for planners in Humboldt County over the last several years.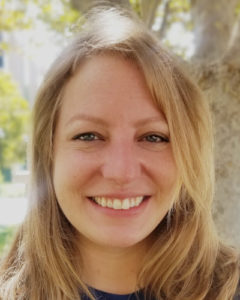 Car­lina Rose is a grad­uate stud­ent in the Dep­art­ment of Urban and Reg­ion­al Plan­ning at San Jose State Uni­ver­sity. In addition to her MUP, she is working on certificates in environmental planning, transportation and land use planning, and GIS. Rose's current experience includes internships with the Department of Transportation for the City of San Jose and the Office of Sustainability at San Jose State. She is most concerned with low-income and underserved communities taking the brunt of climate change impacts. Among many other endeavors, Rose sees her degree in urban planning as a tool that can be used to promote accessibility, update infrastructure, and build more resilient communities.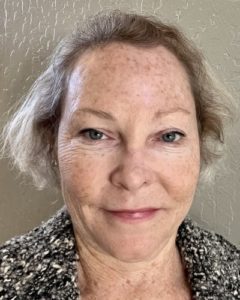 Laura Sim­pson has begun an In­ter­im Com­mun­ity Dev­elop­ment Di­rec­tor pos­it­ion at the City of Los Altos starting Dec­em­ber 2021, after ret­ir­ing from the City of Hay­ward as De­velop­ment Ser­vices Di­rec­tor. Simpson is managing the Planning, Building, and Sustainability staff for the City and leading the Housing Element update for 2022-2031 together with Lisa Wise Consulting. Together they are working toward providing a public draft of the Housing Element in April. Simpson holds a a master of city planning from UC Berkeley and a BA in urban studies from Vassar College. She has worked for more than 30 years in planning, housing, and community development in Bay Area cities. After this interim position, she plans to travel around Portugal.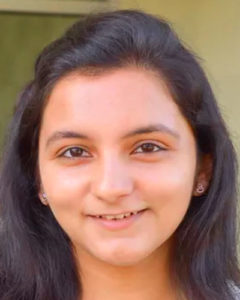 Ant­ara Tan­don is now a Sen­ior Plan­ner­/­Des­ig­ner at Raimi + As­soci­ates. An arc­hit­ect and an urban planner, she is passionate about creating sustainable and inclusive communities. She has worked in social, non-profit, private consulting, with international organizations and as an urban planner for UN-Habitat in Nairobi, Kenya. Tandon's strong design sensibilities, with a social conscience, have led to responsive and innovative design solutions. She holds a master's in urban planning from Harvard University and a bachelor's of architecture from the School of Planning and Architecture, New Delhi.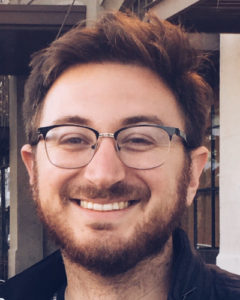 Ben­ja­min Ulrey is a Plan­ning Techn­ic­ian for the City of Con­cord, the main per­son in the Plan­ning Di­vis­ion pro­vid­ing front line cust­omer ser­vice and pro­ces­sing build­ing per­mits, busi­ness lic­enses, and other ap­pro­vals. Prior to this, Ulrey was an intern at Concord Planning providing support to the city's Housing Element Update, SolSmart application, and several other projects. He hails from Alameda and has a diverse professional background having worked for a BART Board Director, the Alameda County Complete Count Committee, and the Measure RR campaign. Ulrey has a master's degree in city and regional planning from UC Berkeley and a bachelor's degree in international security and conflict resolution from San Diego State University.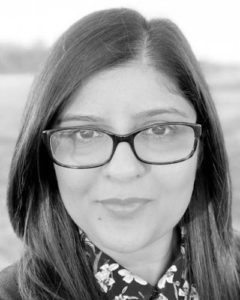 Ami Upad­hyay is join­ing Inter­west Con­sult­ing Group as a Sen­ior Plan­ner, having work­ed as a plan­ning con­sul­tant for sev­eral Bay Area com­munit­ies in current and long-range planning. With 12 years of experience in urban planning and arc­hitec­ture, she will be work­ing with the City of San Jose as­sis­ting with the City­wide Rezoning and General Plan Alignment Initiative. Upadhyay's experience with local government planning was instrumental in the approval of large-scale residential and office developments in the Bay Area, specific plans/urban design, and active transportation plans. She has a master's degree in urban planning from San Jose State University and a bachelor's degree in architecture from the University of Central Lancaster.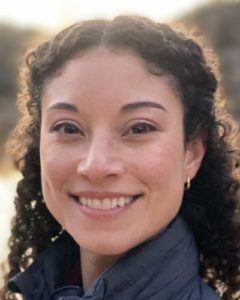 Sav­an­nah Van Akin has been pro­moted to As­sis­tant Plan­ner in the Com­muni­ty De­velop­ment Dep­art­ment, Town of Los Gatos. She worked as a transportation intern in the Parks and Public Works Department from April 2020 to November 2021, and as a planning intern for the Community Development Department from November 2021 to December 2021. Van Akin holds a master's in urban planning, with a focus in community development and technology in planning, from San Jose State University. For her BA, she double-majored in sociology and geography and minored in earth science at UC Santa Barbara. In her free time, Van Akin enjoys hiking, baking, and exploring urban environments.