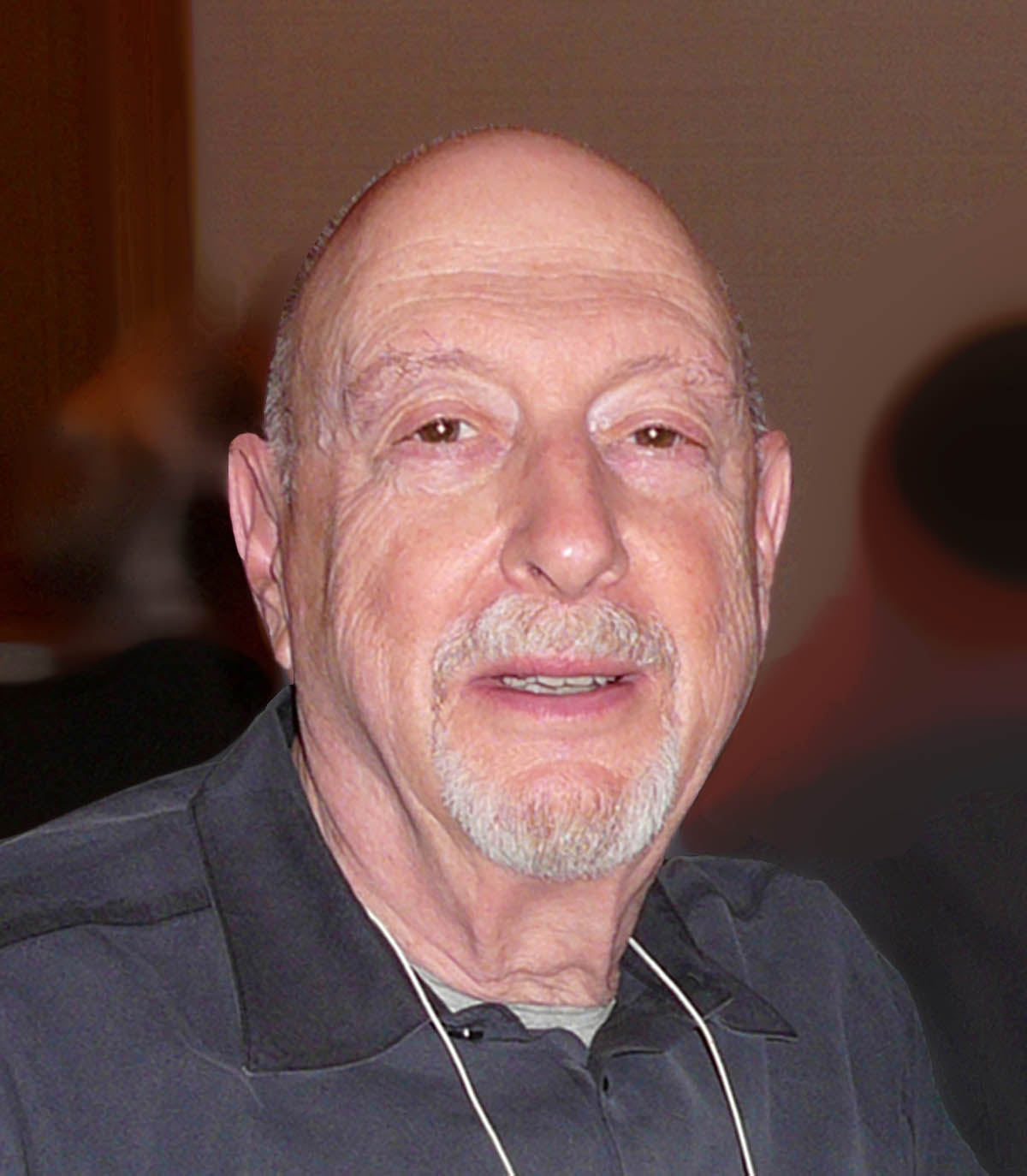 With 52 years of professional planning experience in multiple states, Naphtali Knox, FAICP, donates significant time to the planning community as editor-in-chief of Northern News since 2005. He was principal and owner of Naphtali H. Knox and Associates for 27 years, retiring in 2009. Prior to that, he was Director of Planning and Community Environment for the City of Palo Alto for nine years. For six years before Palo Alto, he was Director of Physical Planning and Construction at The University of Chicago. Knox's other prominent roles include University Community Planner for the University of California statewide, Chief of Comprehensive Planning for the City of Des Moines, and construction engineer at the Air Force Academy in Colorado Springs. He has received multiple awards and national recognition for his work and leadership and has served as president of the California Planning Roundtable. He holds a B.Arch from the University of Minnesota and an MCP from the University of Pennsylvania.
Your career experiences are tremendously diverse: the military, cities, universities, consulting, and business owner. What has drawn your attention?
While I always strive to be professional and objective, I am biased toward affordable housing. I recall being interviewed by the Palo Alto Planning Commission before being hired in 1972. One commissioner asked me what I would do for people who can't afford housing. Even back then, affordable housing was an issue. I created for Palo Alto the first inclusionary housing program in the West, which produced two duplex, for-sale units in a small subdivision. Those were the first four inclusionary units built and occupied in the US (1973).
Your undergraduate degree is in architecture. How did you become interested in planning?
I was a straight-A student but struggled in my architectural studio (design classes). So my professor advised me to eschew a graduate degree in architecture and instead look to that new field, city planning, for my master's. I was accepted at MIT, Harvard, and Penn, but I was without funds. But Penn offered a full scholarship and an assistantship.
I had been in ROTC at Minnesota and needed permission from the Air Force to go for a master's. The Air Force OKed the Master's but ordered me to complete the four-semester program in three semesters. That was hard, really hard. But I owe my career to Penn and my life to the Air Force, as it was in Colorado where I met the woman who would be my wife for going-on 64 years.
What work did you do in your time with the Air Force?
In Colorado Springs, I was responsible at first for reviewing landscape and building plans for the new academy. But in 1958, I became a kind of clerk-of-the-works, representing the Air Force in change-order negotiations among the contractors and the architect, Skidmore, Owings and Merrill.
It was a fantastic experience with a large-scale project. When I arrived at the academy on a freezing February day, giant earthmovers were flattening hilltops and filling in canyons. When I left two years later, building interiors were being finished and serving counters were being moved into the massive dining hall. Congress had allocated $100 million for the campus ($1 billion in today's money) and set in the legislation that the project must be finished on time — the first class would enter the new campus in 1959 — and within budget. Change orders normally require more time and more money, but the Air Force could offer neither. I learned a lot about finding architectural and construction solutions that wouldn't require either more time or more money.
I also met and worked with the lead architect of the Air Force Academy, Walter Netsch of SOM. When I later worked for The University of Chicago, starting in 1966, Netsch had just finished designing its magnificent Regenstein Library and became a go-to architect for other university buildings. You never know whom you will meet and later connect with in your life's journey.
Who were the most influential people in your career?
Three professors at UPenn. I was in a class taught by Lewis Mumford, author of The City in History, a 1961 National Book Award winner. In those days, urban design was called civic design. That was my minor, and Mumford was my teacher.
William L.C. Wheaton, who taught housing and emphasized that housing, jobs, and transportation are layers of the same cake. You need a place to live, a job, and a way to go between the two. So when you deal with any land-use issue, you need to slice through — deal with — all three layers. I still visualize that three-layer cake.
Professor Martin Meyerson, who later became acting chancellor at UC Berkeley before returning to Penn as President. He advised me to leave the University of California in 1966 and opened the door for me to interview at The University of Chicago to become their assistant vice president for university community planning. I did that (or tried to) with a staff of three, but in less than a year I became the director of physical planning and construction for the campus — with a staff of 32.
Those early relationships established during graduate school had a significant bearing on my career.
Some early life influences?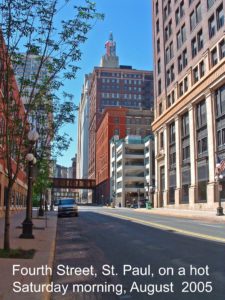 I grew up in St. Paul, Minnesota, a medium-sized city on the eastern side of the Mississippi River with narrow streets, hills, bluffs, and a waterfront. In hindsight, I was introduced to urban context there. My father worked as a US Post Office mail sorter in a 17-story Art Deco building overlooking rail yards. As a preteen, I would take the trolley from home to downtown to see my dad and look out the window and watch the trains below. I'm sure that the time spent downtown influenced my love of cities.
People may be surprised to know…
At about age 13, I worked as a stock boy at the corner grocery. The stock room was in the basement. I had to carry heavy boxes up to the main floor and stock shelves. When I was at the University of Minnesota, I was on scholarship and needed to raise my own money for school. During one summer, I worked nights as a watchman at a meatpacking plant and days as a runner in a parking lot. It was a difficult time for me.
What is your advice for mid-career planners?
You are not through! Nearing age 40, I thought I was going to be in campus planning forever. I was a founding member of the Society for College and University Planning in 1966. Then, I returned to city planning via Palo Alto, and by age 50, found consulting very fulfilling. Balance how good you are professionally, and how much you can do, with what your weak points are, and you will find something that works for you.
What failures have you had to handle?
After I was planning director, I thought I could get a job as a planner almost anywhere. But the environment for new employment was bad, inflation was super-high, and I couldn't find anything. So, I grabbed an opportunity to be an affordable housing developer. It wasn't a very successful leap. I was very depressed and thought that was the end of my career. But 18 months later, Naphtali H. Knox and Associates was born and lasted 27 years.
Tell us more about your turn from depression to owning a business and thriving.
My upturn was helped immensely by a planning contract I won to provide Santa Clara County with housing bond coordinator services. That contract, which was renewed annually for 20 years, was my bread and butter. During that time as a consultant, my firm worked throughout California from Susanville to Petaluma to Walnut Creek to San Diego County, and many cities in between, primarily crafting general and specific plans and housing elements. How important it is to take chances and be humble! You will learn, even in adversity, that you are worthy and resilient.
What's a great way to enrich one's skills?
Travel broadly and attend planning conferences, especially mobile workshops, as much as you can. An architecture background made me visually oriented. I traveled with organized groups of planners to Scandinavia and to the USSR. I traveled over the course of four years with the Jewish Federation of San Francisco to consult on planning with two urban communities in Israel. Those trips are broadening and fulfilling. You get to see other places and problems and discover new or different solutions that work. And occasionally you meet a colleague who will become a long-term contact.
What do you do for wellness?
I swim 1500 yards three days a week and work out on upper body weight machines on alternate days. We shouldn't let ourselves get so deep into our work (and that includes editing Northern News) that we ignore our families or bodies. No deadline, client, or meeting is ever more important. So, take care of yourself and maintain a sense of humor.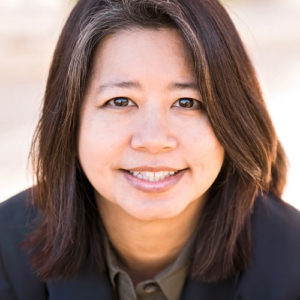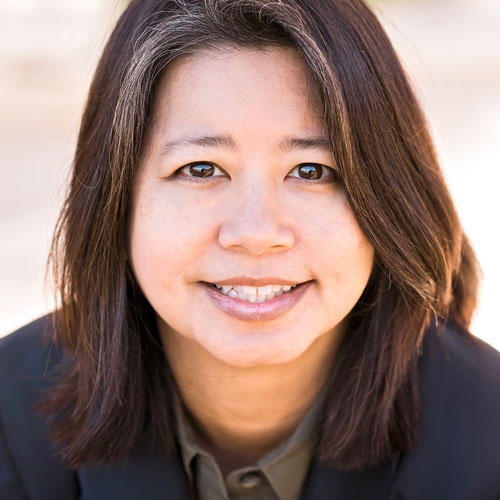 Interviewer Catarina Kidd, AICP, is senior development manager at FivePoint and a guest writer for Northern News. All interviews are edited.